You know that feeling when you realized your eyes were bigger than your stomach? Yeah, so do these dogs.
1. This dog who IS you with a bag of chips and a free afternoon.
2. This dog who is you after every great (and abundant) meal you've ever had in life.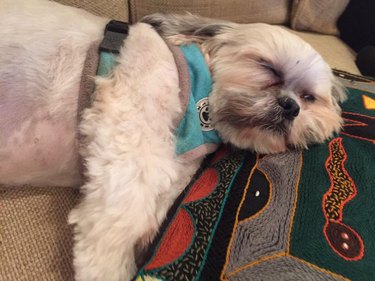 3. This dog who obliterated a watermelon slice.
4. This dog who is basically drunk on yogurt.
5. This dog who takes "food coma" to the next level.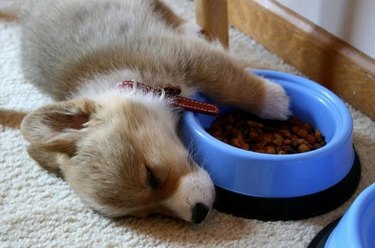 6. This pug who has a food baby of pizza in his tummy.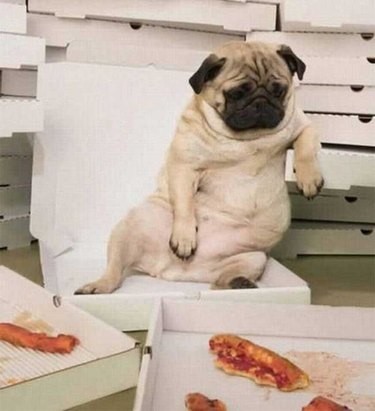 7. This dog who actually got ALL the treats.
8. This dog who turns overeating into dad jokes: "I ate too much Mediterranean food. So now I ...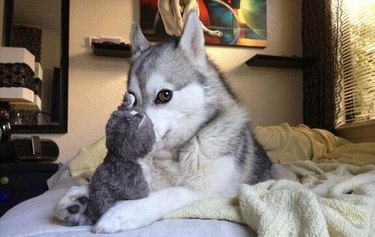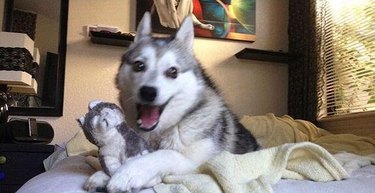 9. This dog who is even more obsessed with FroYo than you.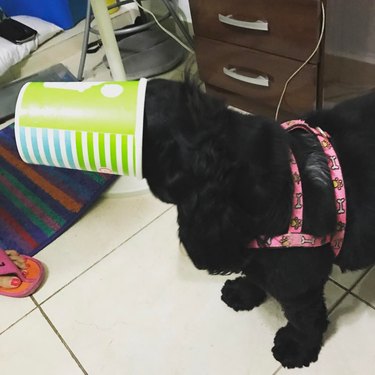 10. This dog who somehow managed to OD on kibble.
11. These puppies who totally overdid it.
12. This dog who takes "raiding the fridge" literally.
13. This overeating dog who regrets its life choices.
14. This little guy who didn't even make it through dinner before the food coma hit.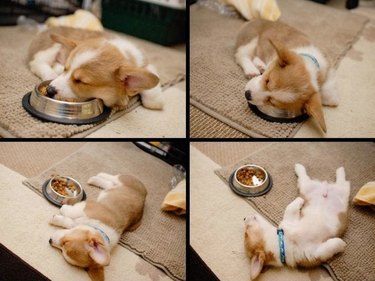 15. This dog whose face sums up the feeling of "I ate toooooo muccchhhh."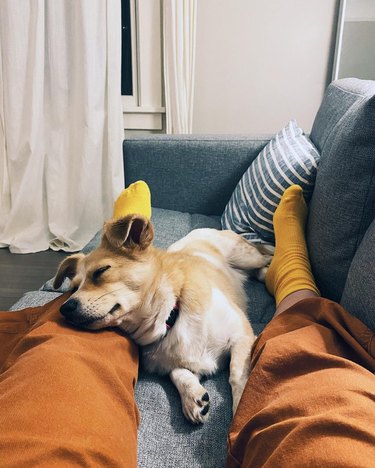 16. This dog who is all of us when we realize a diet needs to start today.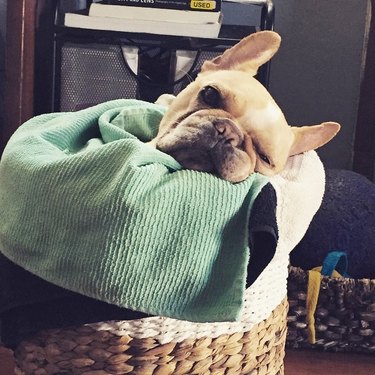 "How did it come to this?"
17. This dog who is thankful Thanksgiving only comes around once a year.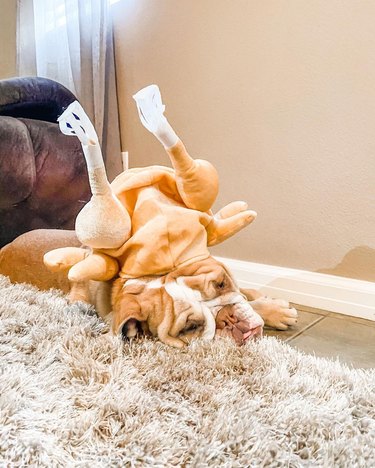 18. This dog who teamed up with his human to win the eating-too-much championship in a very creative way.