Is there anything corgis can't do?
These little doggies can nap anywhere, attend college, and we've even seen one on a mountain top.
The entire internet pretty much agrees that corgis have the cutest butts.
The Queen loves them too, NBD.
And apparently most every other type of dog loves corgis, because just look at all of these cute corgi hybrids!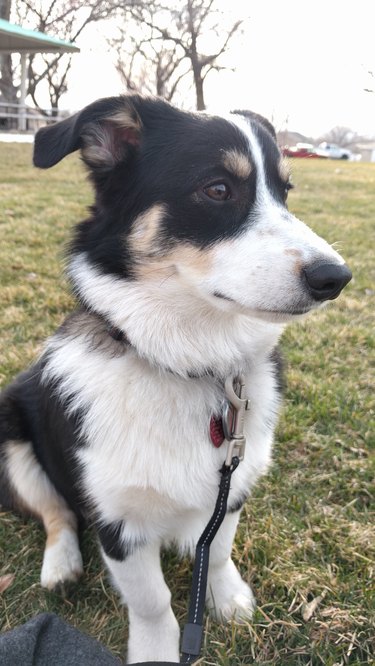 Most animals lovers point out that theses corgi cross breeds look like normally-proportioned dogs but shorter.
For the most part, these observations are correct. Corgis have cute, stubby legs because a) they're adorbs and b) they suffer from the same genetic condition known as achondroplastic dwarfism, according to ​Popular Science​.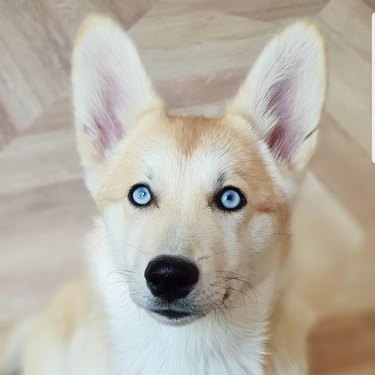 There are two corgi breeds and both originate from Wales: the Pembrokeshire Welsh corgi and the Cardigan Welsh corgi, and, well, there are these gorgeous corgi mixes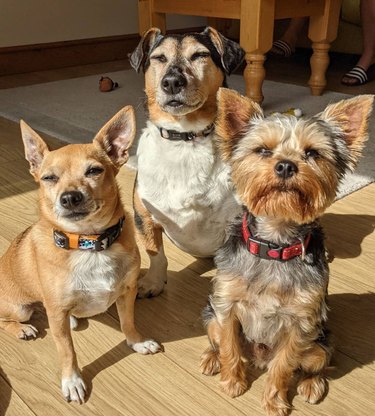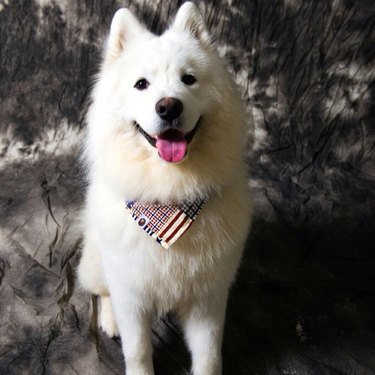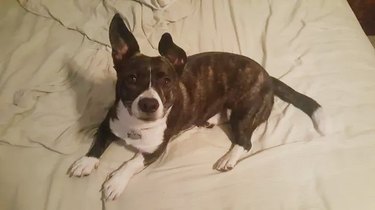 Corgis are thought to descend from the short-legged Swedish Valhund and the spitz brought by Viking invaders and crossed with a local, but now extinct, type of dog known as the "turn-spit dog." These small dogs were harnessed to a spit that rotated meat over a fire. Cardigan Welsh corgis were named for Cardaginshire in Wales. All corgis were Cardigan Welsh corgis until 1934, when the Kennel Club of the UK decided that Pembrokeshire Welsh corgis were different enough to warrant being their own breed.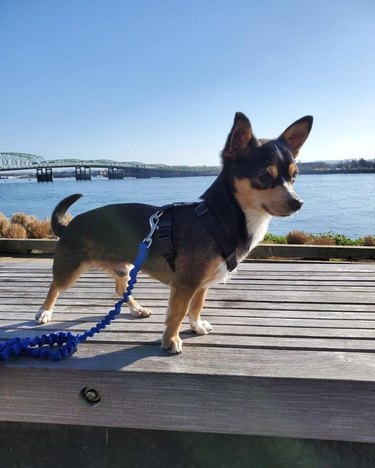 Corgis originally referred to as any short-legged dog that helped farmers round up and drive livestock to market. Over time, this type became two very similar breeds. The dogs have such short legs which make them small enough to not get kicked by cattle. The corgis would herd and drive cattle often by nipping at the cattle's heels. They were also small enough to hunt rats, even when the rats went into their burrows. Modern corgis still compete in herding competitions and dog sports like agility, but are mostly bred to be pets.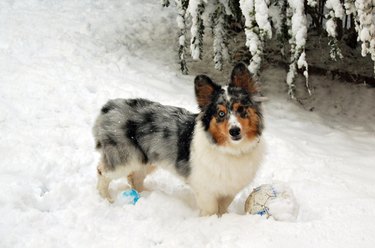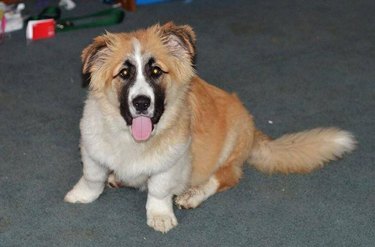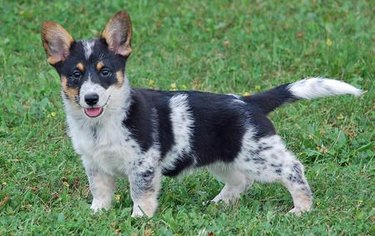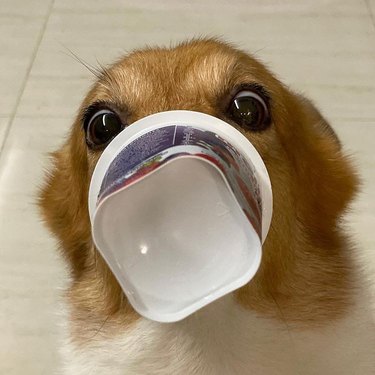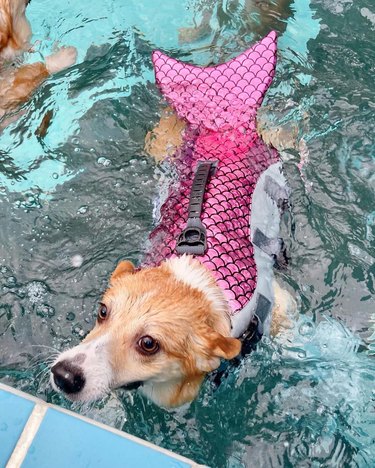 Okay, so maybe this pupper isn't a mermaid in real life, but she's so cute!
​Do you have a corgi mix? Share a photo in the comments section!​