About a year ago, two police officers found an abandoned kitten hiding under a dumpster in the rain.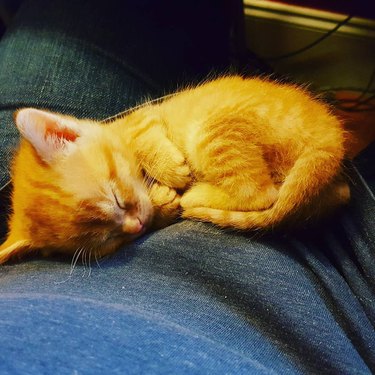 We know, right? Tears. All. The. Tears.
One of the officers, Officer Cody, known on Instagram as donutoperator, is much more than a lover of breakfast desserts. The policeman, who rocks one classic mustache, rescued the golden kitty, took her home and named her Squirt. Pretty sure an Officer of the Year Award is in order. Pretty sure.
Officer Cody posted this picture on his Instagram page of himself and his new found furball stating, "My new partner is kind of a puss... thought the stache was (her) mom."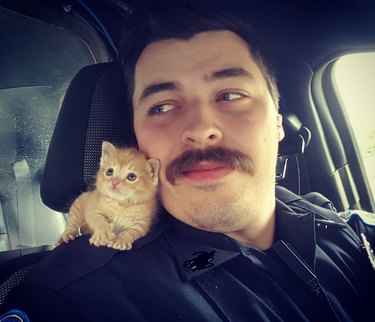 Squirt was quickly introduced to Officer Cody's other cats, including momma cat, Toothless, who proved to be a much better mother than a mustache.
Here's a short video of baby Squirt loving her new family! (Press play to watch.)
Squirt adjusted quickly and made herself right at home.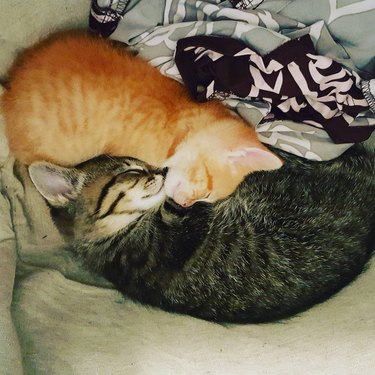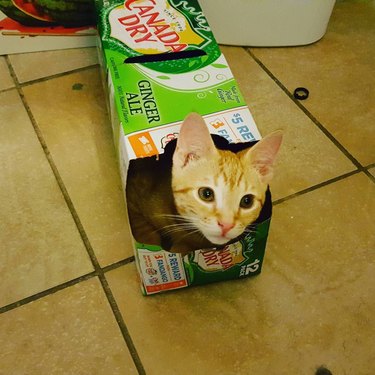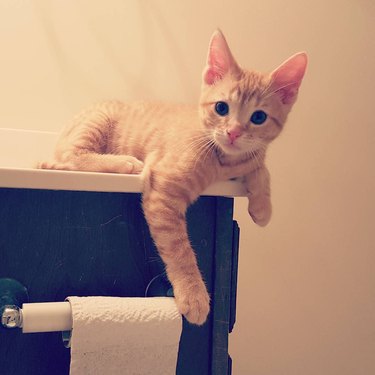 She even got a human brother to snuggle with.
We're having so many feelings.
So what do you do when an epic mustache saves your life and provides you with a forever family? You pay it forward of course!
Now, a grown up Squirt welcomes a new family member to the cuddly crew, another kitten rescued by Officer OMG, We Love You, * ahem * Officer Cody.
These days, Squirt is living her best life ...
... but she's still a playful kitten at heart.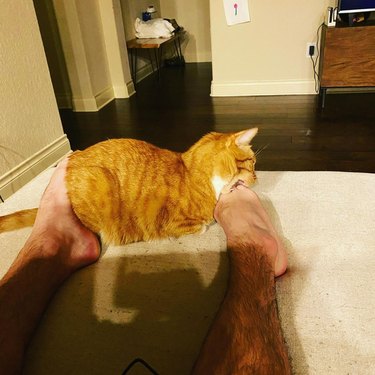 Face it, these two beautiful souls were destined to be together ...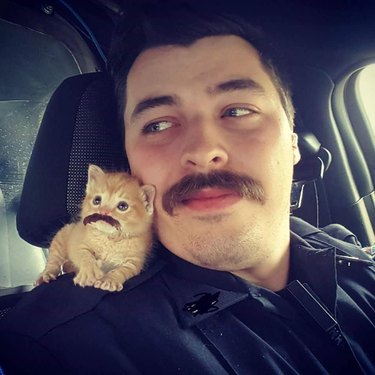 ... from the very beginning.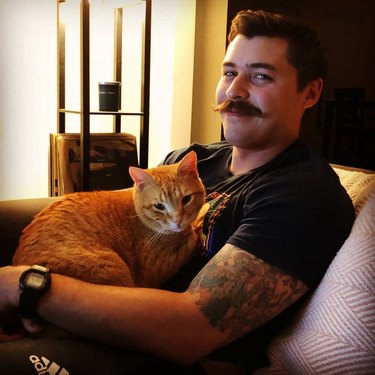 ​For more of Squirt & Cody's adventures, click through to their Instagram!​