Milk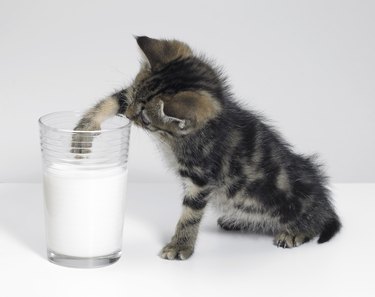 A kitten lapping at a bowl of milk is an iconic image that is often seen in movies and on tv. This explains why people are usually surprised to learn that giving your cat milk can actually make them very sick. This is due to the fact that as the cat reaches adulthood, it essentially becomes lactose-intolerance since it looses the ability to properly digest the milk.
Onions
Raw Dough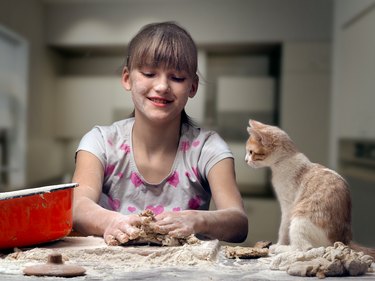 Raw dough can release alcohol, which we already know isn't good for your kitty. The alcohol can then also cause your cat's stomach to expand.
If you think your cat was nibbling at your pizza dough that was rising on the counter, it's better to be safe than sorry. Get them to the vet ASAP.
Xylitol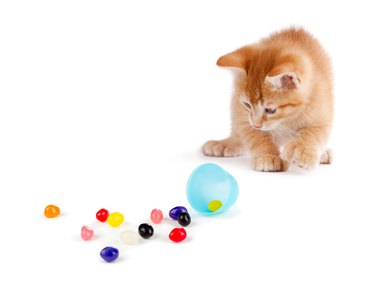 Xyli-what? You may have never heard of it before, but xylitol is an artificial sweeter found in a ton of the snacks we eat. From gum to sugar-free candies and even toothpaste, it's everywhere and it doesn't take much to make your cat fatally ill. Xylitol causes insulin release in most animals, which leads to low blood sugar (aka hypoglycemia).
Early ingestions signs include vomiting, coordination problems, and lethargy. Within a few days, things can take a turn for the worst and your cat can end up dealing with liver failure and seizures.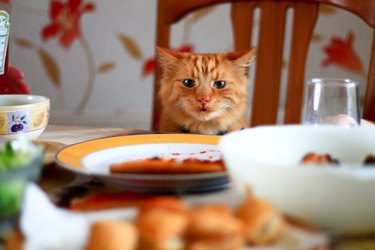 Now that you're fully versed on what you can and can't feed your cat, you two can happily share without having to keep your vet on speed dial. Bon appetite!
Always check with your veterinarian before changing your pet's diet, medication, or physical activity routines. This information is not a substitute for a vet's opinion.