When it comes to animals, the most inspiring of all might be one that doesn't ​technically​ exist: the unicorn.
1. Don't. Mess. With. Unicorns.
2. Haters gonna hate (hate, hate, hate, hate, hate).
5. Be the cat riding a unicorn that you want to see in the world.
6. When you tell a realist about your unicorn dreams.
7. When the realist is another fictional being.
9. But like, maybe don't?
10. When you take aspirational life advice super seriously.
11. The only thing that could make a unicorn MORE internet-y.
13. Visualize the future you want, right?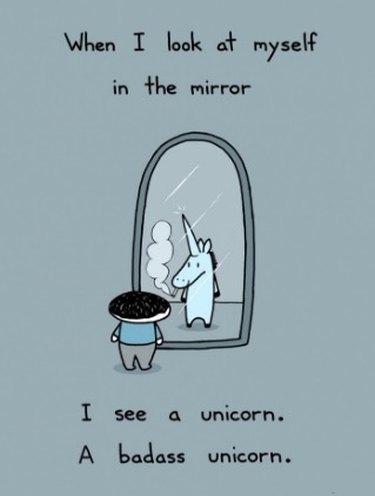 14. This kid IS confidence:
15. WE ARE SO SORRY. PLEASE FORGIVE US.
17. Body positivity for all.
18. The moment you REALLY embrace your inner unicorn:
19. Every unicorn's therapy session:
20. Thanks for ruining unicorns for us, internet.