Maybe you have a German dog, like a Rottweiler or a German shepherd, or maybe you simply want a dog name that means business. Whatever the case, considering German dog names for your dog could be a great fit, whatever their personality! You could give a German name to a large, impressive dog if you want people to take them seriously, or give your tiny, not-very-intimidating dog a German name for an amusing, if not encouraging, effect. For example, Dachshunds, which are both small ‌and‌ German, are excellent candidates for these names!
Consider these 120 impressive German dog names for anyone getting started on their canine naming journey.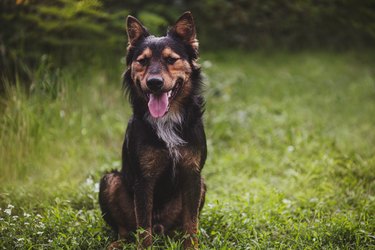 German male dog names for your best boy
German names are powerful, so if your dog has that same energy about him, or you just wish to instill some of those characteristics in them, check out this list of German male dogs names to get you started.
Alexander

Andreas

Anton
Bruno

Christian

Damian
Dominic

Dwight
Elias

Emil
Fabian
Felix

Finn

Frank

Franz
Fritz
Hans
Hermann

Jamie

Jannis

Johann

Klaus
Kroos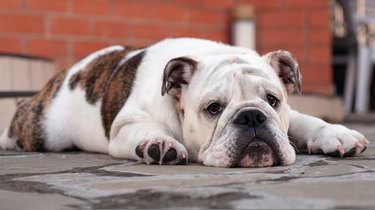 Kurt

Liam

Linus

Lukas
Manfred
Maximilian
Mesut

Mika

Moritz

Müller

Nico

Niklas

Oskar

Otto

Ozil
Robin

Sebastian

Vincent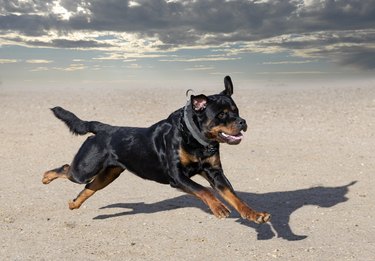 German female dog names for daring dames
The best girls deserve the best names, and this list of German female dog names includes some of the most beautiful, strong, and confident names around.
Alessia
Alina

Amelie

Andrea

Angelika

Anna

Annika
Clara
Elisa

Ella

Emilia

Erika
Frieda
Helena

Ida

Ingrid

Johanna

Josephine

Katrin

Leni

Lia

Lina

Lotta

Mara
Martina

Mathilda

Mia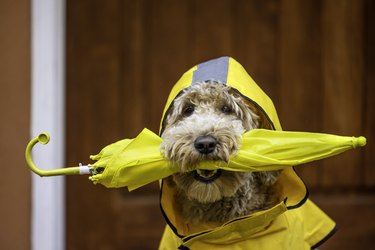 Miriam

Nadine

Nele

Nina

Nora

Paula

Pia
Rosalie
Sabine
Sofia

Stefanie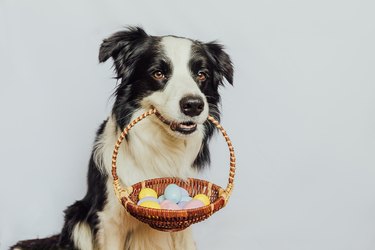 German dog names and their meanings
If you don't speak German, it's probably of interest to you just what all of these names mean so you can find the best fit for your best friend. Here's a short list of German dog names for male and female dogs, along with their meanings!
Abelard - resolute
Ada - noble, serene
Adelino - noble
Adler - eagle
Agatha - good
Albern - noble warrior
Alfreda - wise counselor
August - revered
Beckenbauer - farmer living by a stream
Bergen - mountain dweller
Brunhilde / Brunhilda - dark warrior
Dagomar - a splendid or glorious day
Dedrick - ruler
Edel - distinguished
Eldwin - an old friend
Ernest - determined
Falk - wolf
Felda - from the field
Frederick - peaceful ruler
Fredrika - peaceful ruler
Garin - warrior
Garron - mighty with a spear
Gerda - beloved warrior
Gerwalta - mighty with a spear
Greta - pearl
Griswalde - from the gray forest
Gunther - warrior
Helmut - courageous
Hilda - battle maiden
Hildagarde - fortress
Konrad- wise counsel
Madelhari - war counselor
Maritza - of the sea
Marlene - from the high tower
Meinrad - strong advisor
Morgenthaler - morning valley
Rambert - mighty, intelligent
Romhilda - glorious battle maiden
Rosamund - famous guardian
Serihilda - armored battle maiden
Wilhelmina -resolute protector
Winifride - peaceful friend
Do you need more inspiration for your new pet's name?
Pets are like our children. We love them, care for them, and we get to dress them up in adorable outfits — if that's a thing we feel like doing! So it's extra important that we take time to find the perfect name that reflects our new pet's personality and potential. Naming can be hard, which is why we've gathered nine pet-naming techniques to find the perfect fit, as well as assembled a handful of our most beloved lists of pet names!