So you need a name for your brown dog. If it's a chocolate lab, you can always look to these perfect names for labradors, and of course, if it's an especially distinguished dog, you can give it a distinguished Southern-inspired name. But if it's neither of the above, and you're searching for inspiration, here are some names perfect for brown dogs.
Unisex
Acorn
Almond
Anise
Arizona
Auburn
Beans
Beige
Brew
Brownie
Cappuccino
Cedar
Chocolate
Clove
Coffee
Copper
Fudge
Gravy
Java
KitKat

Latte
Mocha

Molasses
Nestle
Nutella
Nutmeg
Oatmeal
Pepsi
Pretzel
Reeses
Root Beer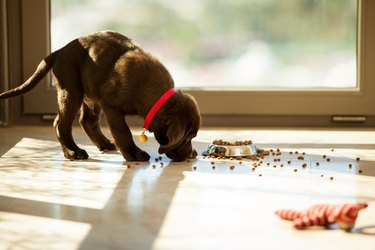 Sable

Sedona
Sienna
Smores
Snickers
Soy
Suede
Syrup
Truffles
Twix
Toast
Umber
Walnut
Yogi
Male
Bear

Beer
Bosco
Braun (brown in German)
Brun (brown in Swedish)
Buckeye
Burnell
Buster Brown
Butterscotch
Canoli
Caramel
Cashew
Cadbury
Charlie Brown
Chestnut
Chewbacca
Chip
Cola
Count Chocula
Dunkin/ Duncan
Dusty
Guinness
Health
Hershey
Hickory
Jack Daniels
Jim Beam
Mahogany
Meatloaf
Molasses
Moose
Mudd
Peanut
Porter
Rambo
Reeses
Rocky
Rolo
Romeo
Rusty
Scooby
Scotch
Starbuck
Suede
Tanner
Teddy/ Teddy Bear
Umber
Whiskey
Woody
Wonka
Female
Acorn
Amber
Autumn
Amaretto
Bahama
Bambi
Bailey
Brandy
Brown Sugar
Brunette
Carmela
Chablis
Chili
Cinnamon

Clove
Cocoa
Coffee
Cookie
Curry
Espresso
Ginger
Godiva

Hazel
Henna
Honey
Kahlua
Khaki
Kitkat
Merlot
Muffin
Penny
Rose
Ruby
Sabra
Sahara
Scarlet
Sierra
Sepia
Sherry
Sorrel
Summer
Sweet Georgia Brown
Tawny
Tiramisu
Tuscan
Tootsie
Valentine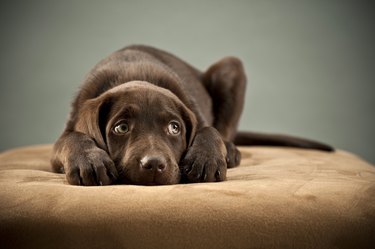 Do you need more inspiration for your new pet's name?
Pets are like our children. We love them, care for them, and we get to dress them up in adorable outfits — if that's a thing we feel like doing! So it's extra important that we take time to find the perfect name that reflects our new pet's personality and potential. Naming can be hard, which is why we've gathered nine pet-naming techniques to find the perfect fit, as well as assembled a handful of our most beloved lists of pet names!