We've all seen a dog get that worried face — the furrowed brow, the head tilted to the side, perhaps a hint of grimace.
Well, the internet has decided that these dogs are being done a concern. Having a concern? We're not sure; the grammar seems pretty flexible.
It all started with this image: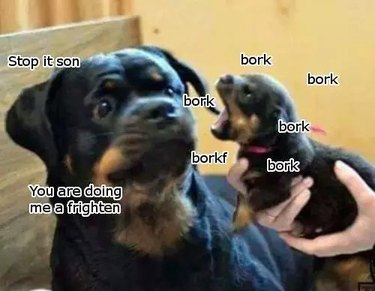 Now doggos in every corner of the internet are doing a frighten, a concern, a spook, or any other of a number of noun-ified verbs (also doin a heavy concern: English teachers at every level of the edumacation system). Here are some of our favorites:
2. Cats doing outnumbered dog a worry.
3. Strange orange dog is doing us a confuse.
4. Big floof has a big bork.
5. Snek give us a very big concern.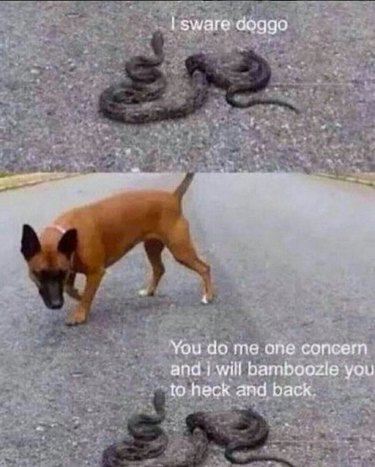 6. A refreshing change of pace.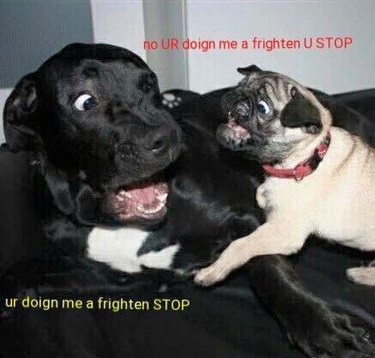 10. Smol human does smol dog very big concern.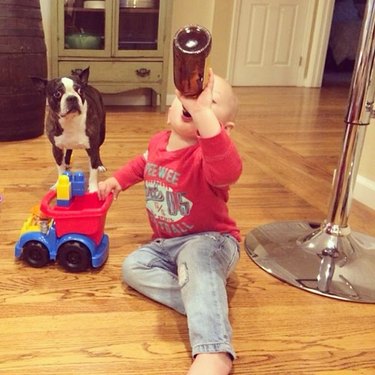 11. "??? You are doing me a confuse"
12. "Brother no. Why are doing me a nom?"
13. Frisbee doing doggo an excite!
14. "Ummm ... hooman you are doing me a discomfort"
15. Doing chihuahua a significant chomp
16. "Lobster doing me a confuse!"
17. When you've been watching Netflix for six hours straight, you are doing doggo a different kind of concern.