The Auckland Zoo in New Zealand welcomed new members to its growing family when a small flock of endangered blue ducks, also known as whio, was recently hatched.
These blue ducks are so popular, New Zealand features them on their 10-pound note.
But, thanks to pollution in the streams and waterways, they've become endangered throughout the country. And that has a lot of people wondering, "What the duck?"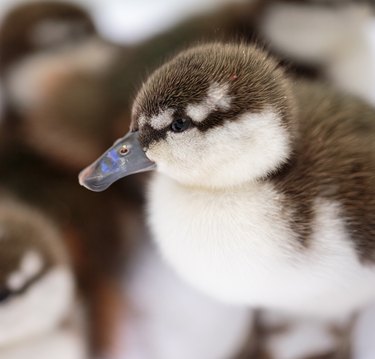 The zoo will care for the ducklings and then send them off for "boot-camp," where they'll slowly learn how to live in the wild. They'll grow their muscles, learn to fly, and acquire all sorts of skills to help them survive.
When they're ready, these whio ducklings will be released back into the wild.
The Auckland Zoo previously hatched and released another group of whio ducks into the wild 15 years ago. Zoo officials hope that if they can keep hatching healthy animals, teaching them to survive in the wild, and continue their ongoing environmental conservation efforts, these cute little quackers will soon be plentiful again.