Cats and dogs have one thing in common — they freaking love eating food. So really, it shouldn't be too much of a surprise they consider themselves foodies.
1. Since the beginning of the internet, cats have begged the question, "May I please have this cheeseburger?"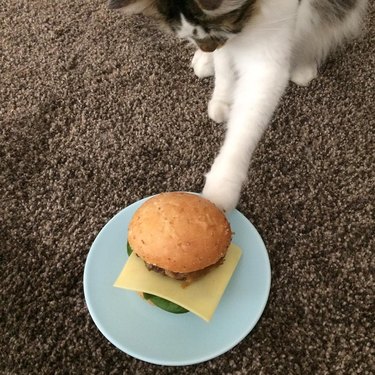 2. This pup will only balance authentic bagels on his nose, thanks.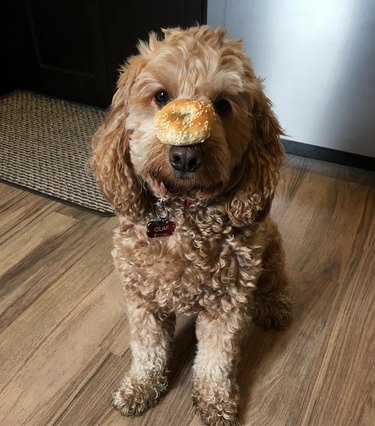 3. "I was proud of my (BAT) bacon, avocado & tomato sandwich with tomatoes from the garden. Emma was proud of me too and thought that she should have the first bite."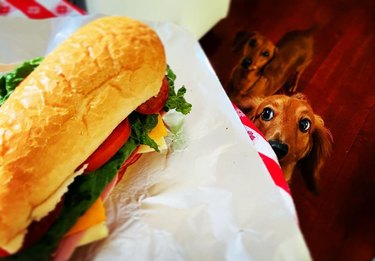 4. Some cats are utterly obsessed about clean eating.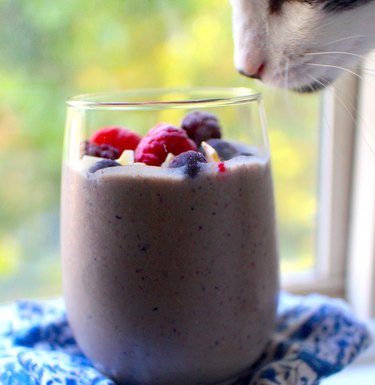 But you know they sneak Taco Bell on the DL.
5. "Smells like doggo dounts. Those are doggo donuts, right?"
"Those are for doggos, righ​t?"​
6. This pup just adores visiting her favorite pawtisserie.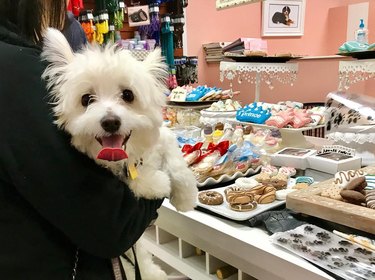 7. Never offer a calzone to a canine.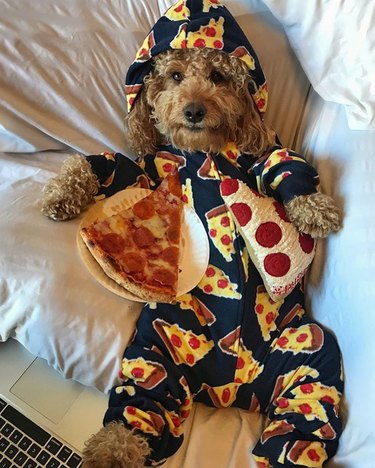 8. Cats are wonderful helpers in the kitchen and are more than happy to test your Hollandaise sauce.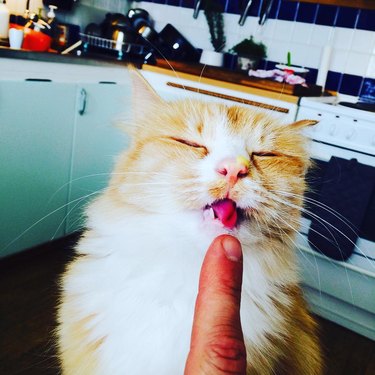 9. Dogs are not afraid to admit that they love cheesy poofs.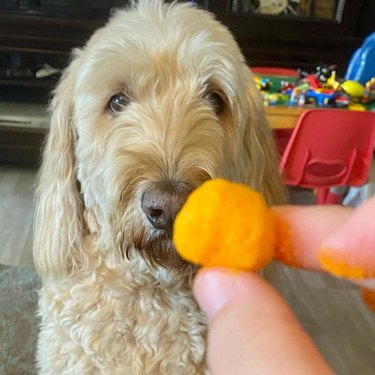 Bonus: They will lick the dust off your fingers!
10. A breakfast of steak and eggs is the purrfect way to start the day, according to cats.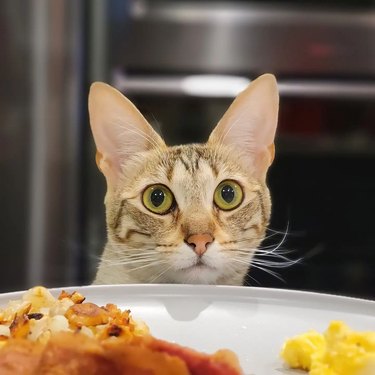 11. Cats quite enjoy cocktail parties. Especially when there are tasty apawtizers.
12. This little Frenchie is so on-brand ordering this champagne flight.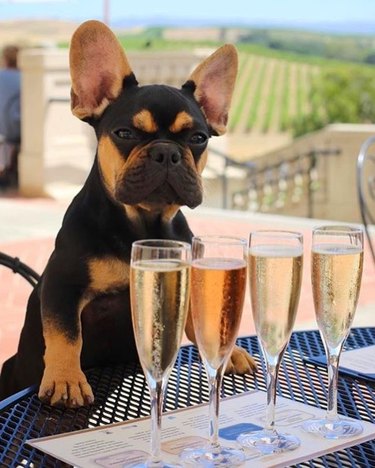 It's okay. He just turned three.
13. Dogs enjoy a refreshing cider after a long, hard day of eating and napping.
14. Dogs know all the best pizza places.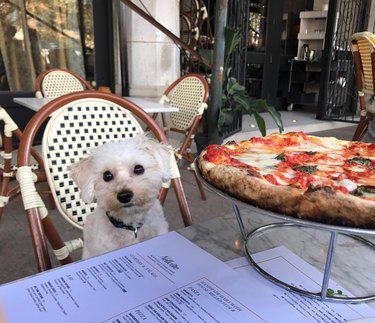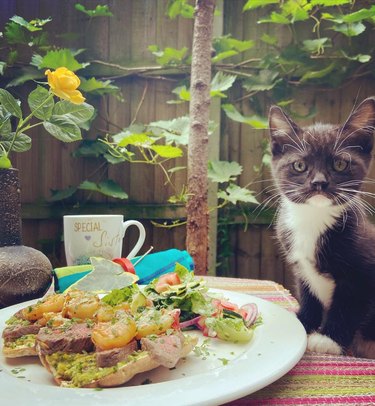 16. "Sushi from Whole Foods is my idea of fast food."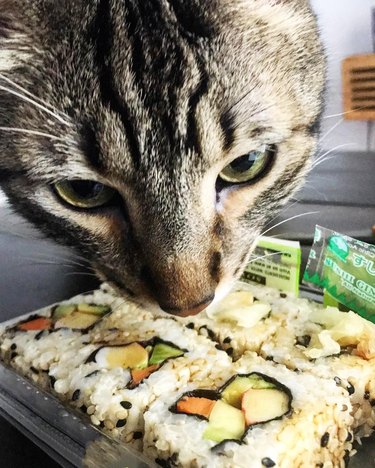 17. Dogs are way into foodie fads on Instagram.
His whole Instagram feed is avocado toast, smoothies, and pretty donuts.
18. Did you know that cats dig an occasional vegan meal?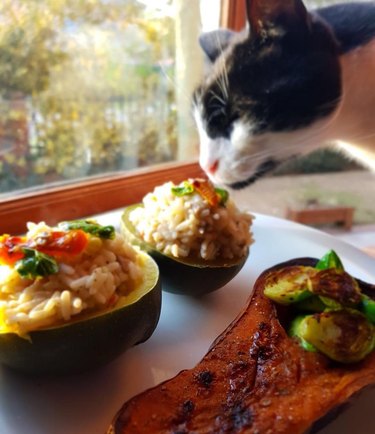 19. When I told you that dogs love pizza, I meant ALL dogs love ALL pizza (even Digiorno Pizza).
20. Time spent baking fresh, buttery croissants for your dog is never wasted.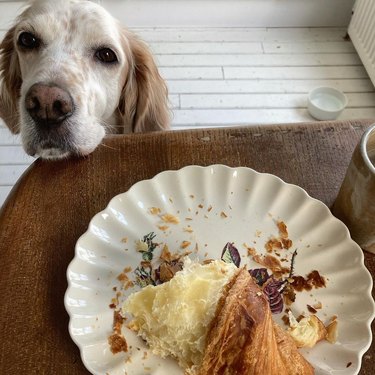 21. Cats love pate because it's like fancy cat food for people.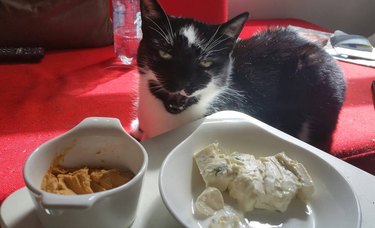 22. This pup knows just what you need when you're feeling a little under the weather.
23. Cats love to lick toast and are way into this toast trend.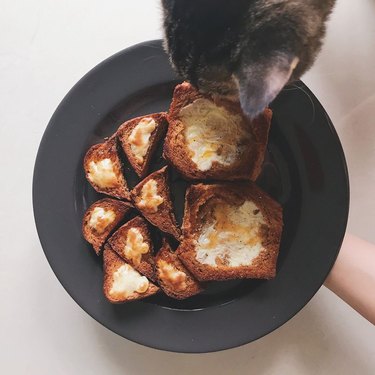 ​Are you ready for more photos awesome pets who enjoy eating all the foods? Start with this gallery of Pets Who Are Bad At Eating and then scroll through this list of 20 Dogs Eating Pasta. Your day is about to get 1000 percent cuter, congratulations!​