Take Action With Best Friends Animal Society To End The Killing Of Shelter Pets
Cuteness may earn compensation through affiliate links in this story.
"When people can no longer say 'it's only a dog,' that is social change." — Cyrus Mejia, Co-founder Best Friends Animal Society
A time will come, and it is somewhere on the not too distant horizon, when there will be no more homeless pets. And Best Friends Animal Society, a national animal welfare organization dedicated to ending the killing of dogs and cats in America's shelters and the largest no-kill sanctuary in the world, has been working to make this dream a reality for millions of pets since their beginnings over 30-years ago in a red rock canyon, now known as Angel Canyon, near Kanab, Utah. At that time, 17 million dogs and cats were dying every year in U.S. shelters.
Through the tireless dedication of Best Friends and their 2,000 network partners, those numbers have significantly dropped to 1.5 million. And 1,500 communities throughout the nation are now considered "no-kill."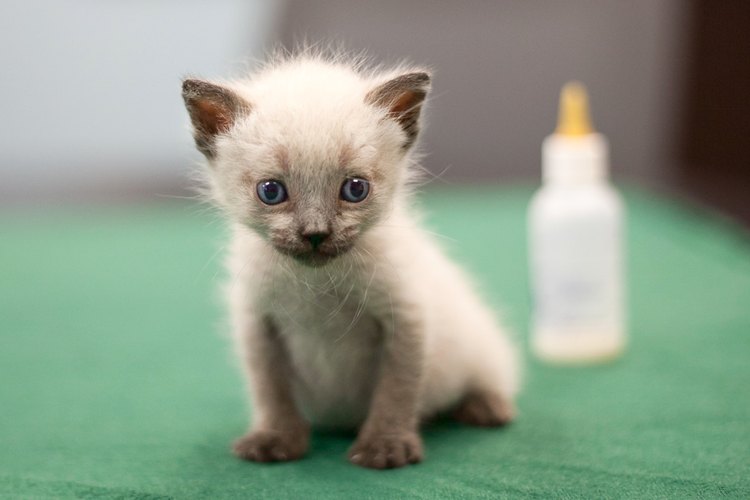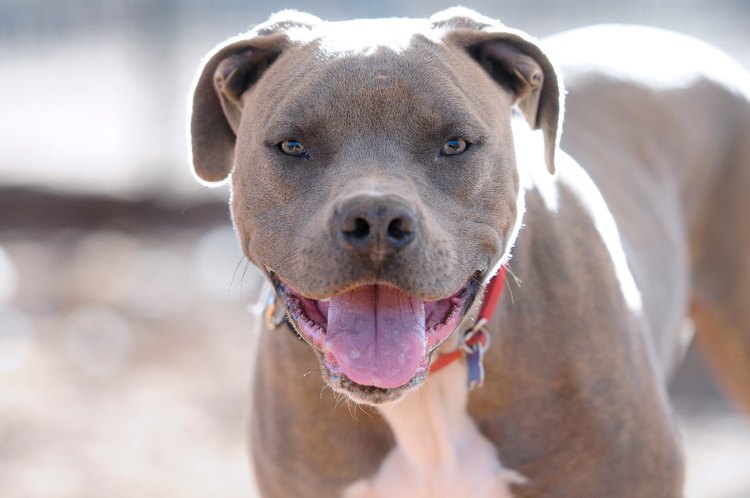 But still, every day across the United States, 4,100 homeless and abandoned dogs and cats are killed in shelters. This staggering statistic means that nearly 30,000 animals are killed every week or 115,000 lives are lost every month! And why the carnage? Because these former pets don't have a safe, loving home.
Best Friends Animal Society and its network partners are at the forefront of pet advocacy, implementing innovative, lifesaving programs from coast to coast that aim to eliminate this mass killing of dogs and cats by 2025. Their rallying cry, "Save Them All" is a singular goal and solid commitment to millions of animals languishing in shelter cells waiting their turn to be adopted, or to senselessly die. Save Them All is an urgent call to action to unite animal lovers all over the nation to join forces with Best Friends and make history. By continuing to work together, we can save them all so no animal is destined to such a cruel and undeserved fate.
The origins of Best Friends Animal Society.
Defining the very essence of conscious living and mindfulness, Best Friends' vision is an enlightened world through kindness to animals — a world where the guiding principles of compassion, kindness, and respect for all living things is the norm. Fueled by the age-old golden rule: to treat all living things as we ourselves wish to be treated, Best Friends, a pioneer in the no-kill movement, raises the bar for the nation's pets, takes them out of that eerie realm where they are reduced to things, and elevates them to their rightful place alongside us in loving homes, as cherished and protected sentient beings and companions.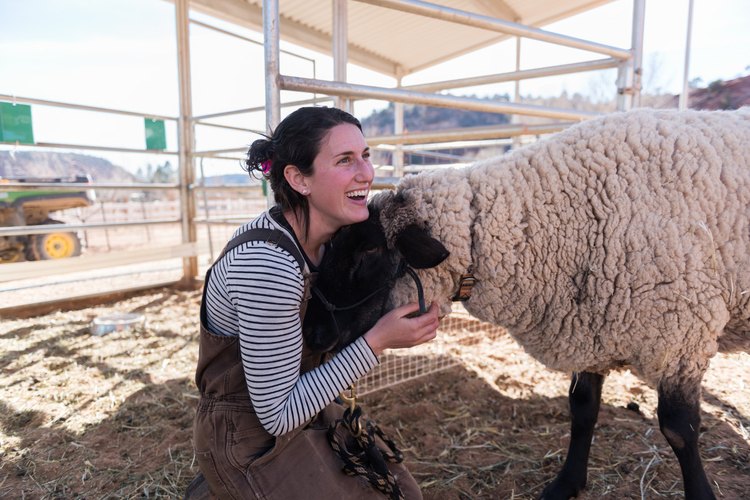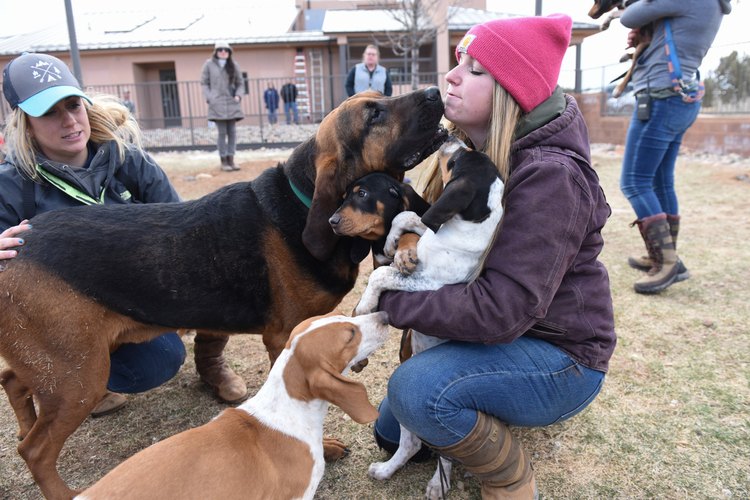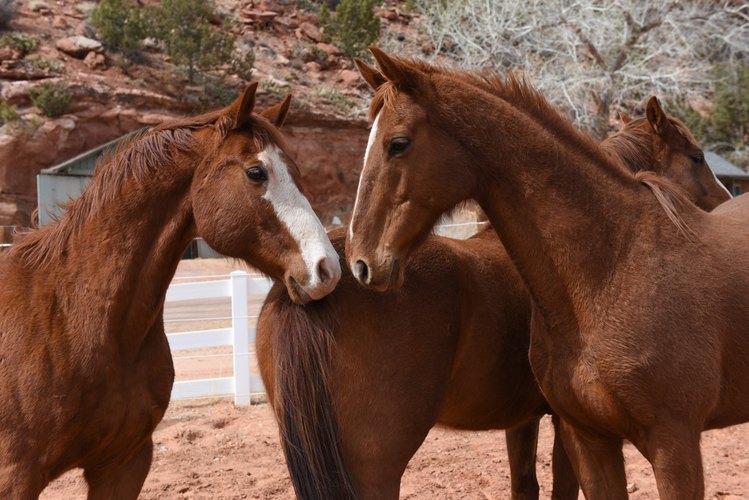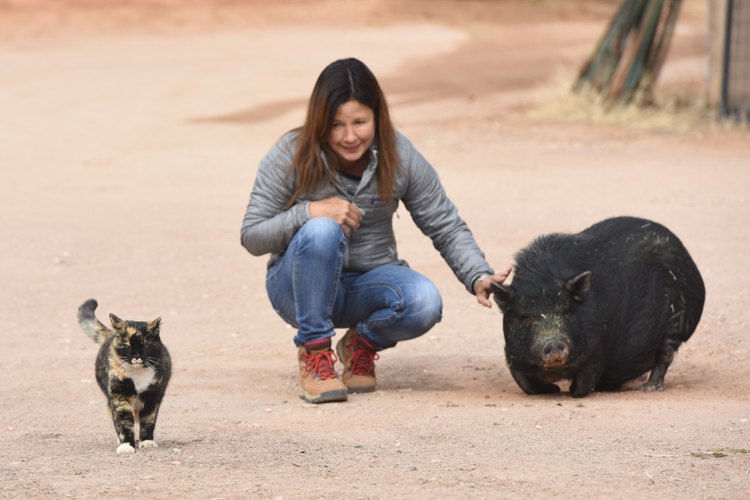 Best Friends has regional centers in New York City, Los Angeles, Atlanta, and Salt Lake City and at the heart of the organization is the world's largest no-kill sanctuary for companion animals.
Best Friends is at the forefront of pet advocacy, running their lifesaving programs in partnership with more than 2,000 animal welfare groups nationwide.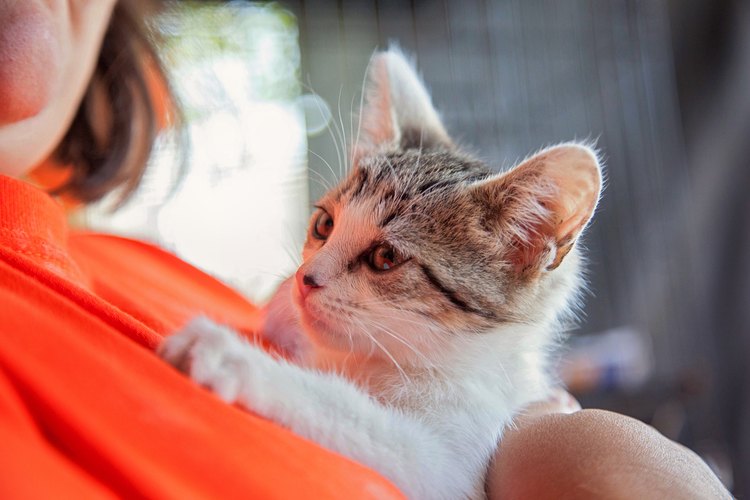 Driven by an unwavering passion for their mission, the founders of Best Friends, without financial means, construction experience, or a master plan, set out to create a sanctuary for abandoned and abused animals in 1984. All had been working in rescue and advocacy work for some time, but this new project was a major undertaking and more than a little overwhelming. Also, seeking a spiritual life of kindness, compassion, integrity, and a connection to something greater than themselves, the founders embraced the principle that through kindness to those most in need, the animals and the earth, they could attain that life. The story of the founding of Best Friends is inspiring for anyone who believes it's possible to change attitudes, transform lives and create a better world.
Today, Best Friends is recognized as a leader in all aspects of animal care and rescue, their practices and innovations gold star in the field of animal care nationwide. The founders' advice to others, "It's never too late to listen to your voice and follow your heart and your passion."
"If you don't understand or accept the basic principle of kindness – that it is an unbroken continuum that encompasses all life, including the animals, and if you dismiss this as not being important – you won't get anything else right. " Silva Battista — Co-founder of Best Friends Animal Society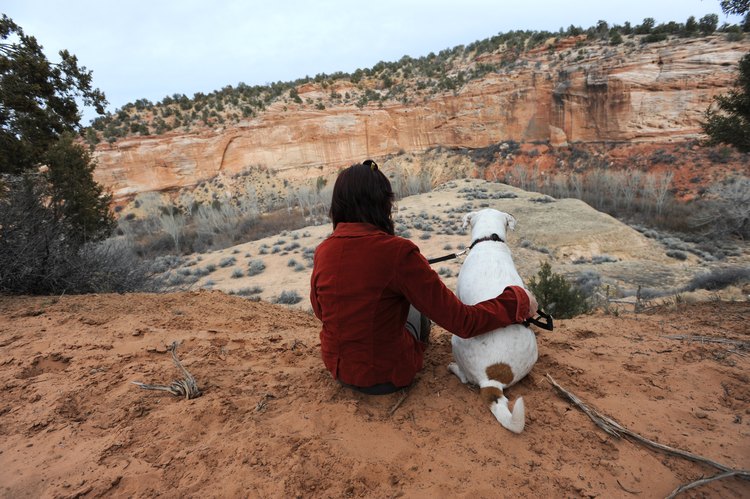 How you can help end the killing of shelter animals.
Just by taking a walk, jogging, or bicycling, you can help raise money and resources for your favorite animal charity, among them Best Friends. Corporate sponsors provide the prizes, which include cash, and it's all available through a free mobile app. Download it and start walking.
Give a dollar and other ways to donate to Best Friends
Did you know that for less than a cup of coffee, you can care for one rescued animal for one day? Yes, your gift to Best Friends of only $1 has the power to save a life. Your donation is directed where it is needed most and used to provide expert veterinary care, nutritious food, safety, and shelter for animals at the Sanctuary and around the country until forever homes are found for them. If you decide to become a monthly donor, you are a "Guardian Angel" and that feels really good to be helping the animals on an ongoing basis.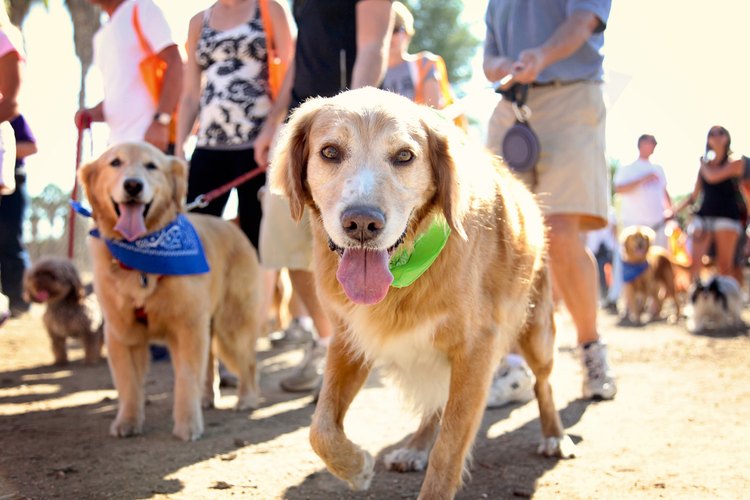 Share Best Friends' mission and events
It's quick, simple, and a brilliant way to spread the love. Go to Best Friends, look for the cute kitty, and share Best Friends on Twitter, Facebook, and Instagram.
Sponsor or adopt an animal
The Sanctuary at Best Friends is a safe haven made up of individual villages named Dogtown, Cat World, Horse Haven, Bunny House, Parrot Garden, Wild Friends, and Marshall's Piggy Garden. This magical place is home to 1,600 unique individuals, each with a story to tell. Among the furry, feathered, and scaled inhabitants, you can sponsor or adopt Cupid the kissing bunny, Thumper the 30-year-old thoroughbred horse, Pebbles the dog who is good with other dogs but adores people more, Lightfoot the sweet tuxedo cat with allergies, charming and gentle Tippy Toes the pot-bellied pig and other charismatic, courageous animals with an indomitable spirit and lots of love to give.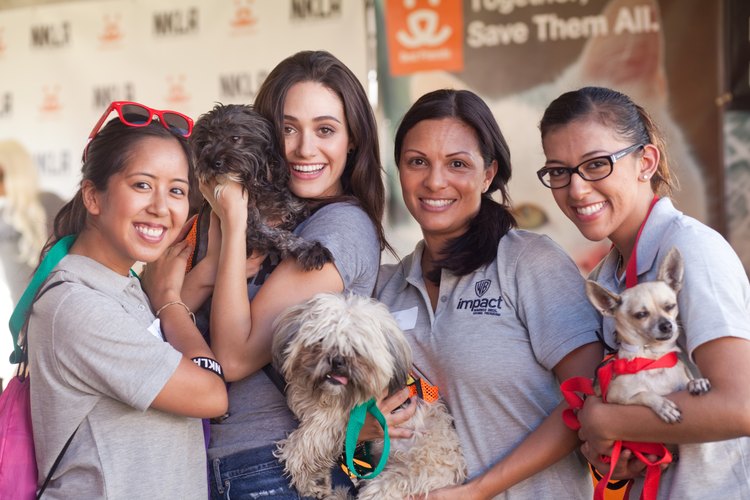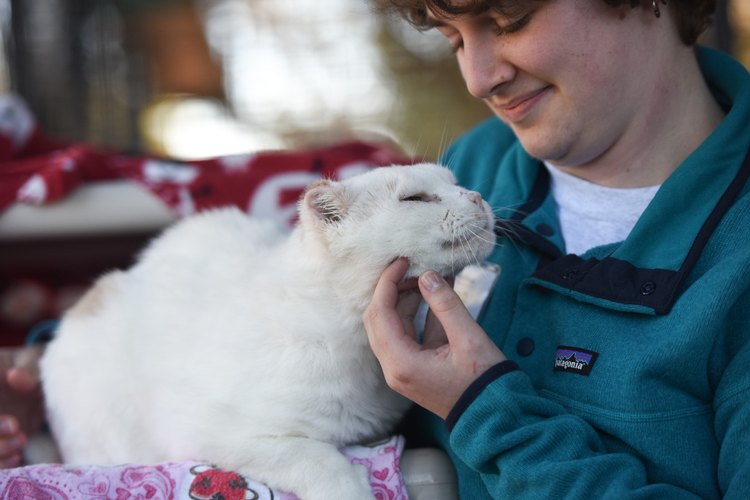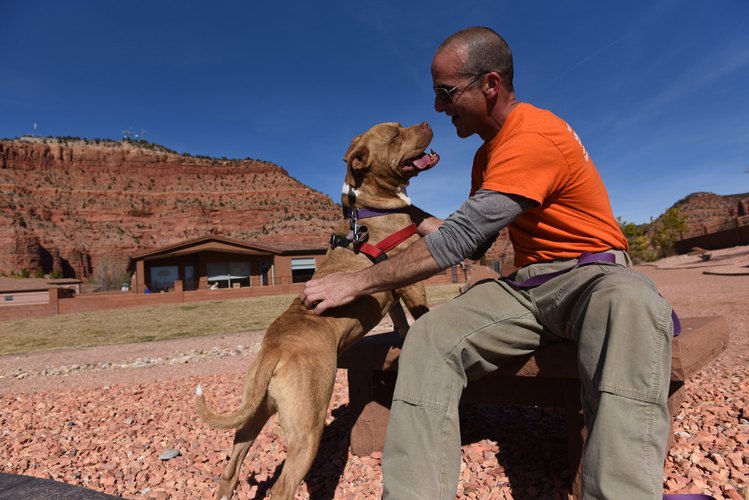 Ending the cruelty of puppy mills and pet mills.
Something wonderful is about to happen on January 1, 2019, for California's rescue and shelter pets in need of homes. Assembly Bill 485 has passed, banning the sale of commercially-bred pets in pet stores statewide. California is leading the way with this landmark law. Once the law comes into effect, it will be illegal for pet stores to sell pets bought from commercial breeders effectively breaking the puppy mill supply chain and helping to shut down unscrupulous backyard breeders who churn out unhealthy and neglected animals for profit. Instead, shelter and rescue animals will be the only animals available in California's pet stores.
"By signing this groundbreaking bill, California has set an important, humane precedent for other states to follow," said Gregory Castle, CEO of Best Friends Animal Society. "We commend Governor Brown's signing of this lifesaving legislation to codify statewide what cities across California have already done to help put an end to the cruelty of pet mills."
But it's a long, winding road ahead for the rest of the nation to get on board. No matter what part of the world you live in, you can help make a difference and end the cruelty of puppy mills once and for all by visiting and signing up for updates and action alerts about animal welfare issues in your community including how you can help make ending the killing of shelter pets a thing of the past.