Do you love dogs? Or are you like, super crazy obsessed with dogs? Let's find out ...
1. Can you tell the difference between this Lhasa Apso and this Shih Tzu?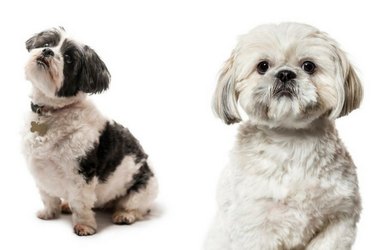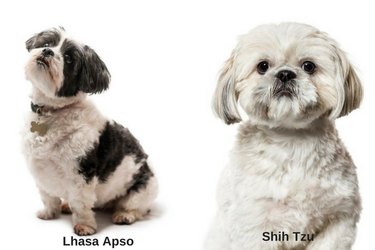 It's no surprise we can't tell these cuties apart since they both come from the same ancestors. To tell the difference between these two breeds, just pet them! Lhasa Apsos have course fur, while Shih Tzus have soft, silky fur. You can also check out their snouts. Lhasa Apsos have longer snouts.
2. Now try to tell the difference between this Italian greyhound and this whippet.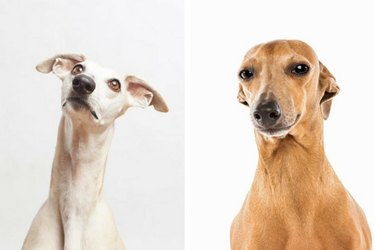 One of them thinks you can't do it.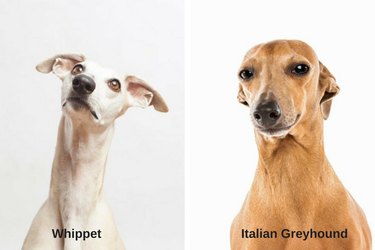 This one is pretty tough! They both look like little greyhounds, but they are not little greyhounds! These petite pups share ancestors, and they're both in the same family of sighthounds. Get out your ruler because the way to tell them apart is that whippets are about five inches taller than Italian greyhounds.
3. Can you tell the difference between this Boston terrier and French bulldog?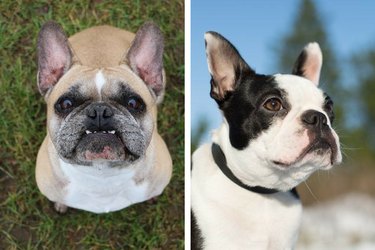 I mean, they're practically the same dog, right?!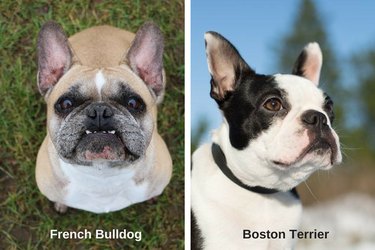 The French bulldog and Boston terrier both have cute smooshed in faces, fat little bodies, and pointy ears — so they're hard to tell apart. They both have an ancestor in common: the English bulldog. To tell these cuties apart, look at their coloring and their body shape. Boston terriers are black and white, while French bulldogs come in a variety of colors.
4. Can you tell the difference between this Cairn terrier and Norwich terrier?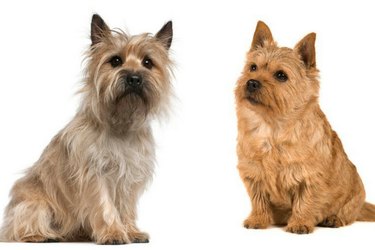 Can you guess which is the Norwich!? Can you guess which played Toto in the Wizard of Oz?!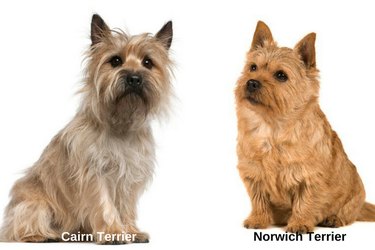 Both these small dogs are blessed with cute pointy ears, and short, course hair. The key to telling them apart is checking out their legs and the color of their coat. Norwich terrier's have short little legs and a tan coat with hints of black. Cairn terriers have longer legs and their coats can be silver, grey, or black. (Bonus points if you knew that Toto was a Norwich terrier!)
5. Okay, see if you can tell the difference between this Alaskan malamute and this Siberian husky.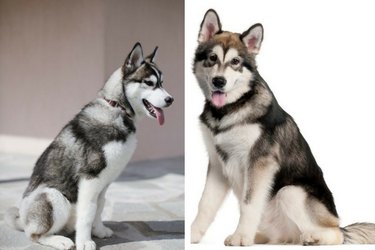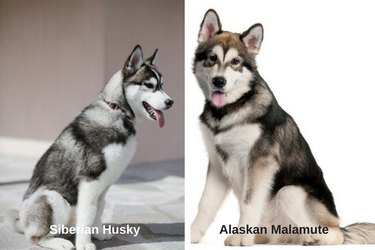 This one was pretty tricky, right? The secret to telling Alaskan malamutes and Siberian huskies apart is their tail. A husky's tail hangs down like a normal dog tail, while a malamute's tail curl up over their back. Or maybe you could just ask the dog where they came from? Malamutes are from Alaska, while huskies hail from Northeast Asia. (Just kidding. The dogs probably won't know that.)
6. Do you know how to tell Great Pyrenees and kuvasz apart?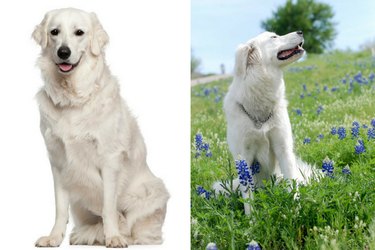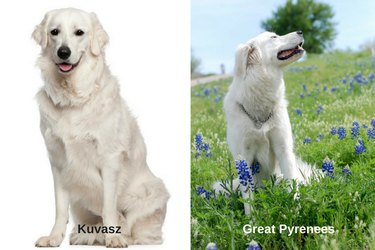 This one is almost impossible, until you realize that the Great Pyrenees is a little bigger, and can have tan, grey, or reddish-brown in his or her fur. Kuvasz are all-white, all the time.
7. Here is an English springer spaniel and a Welsh springer spaniel, can you tell them apart?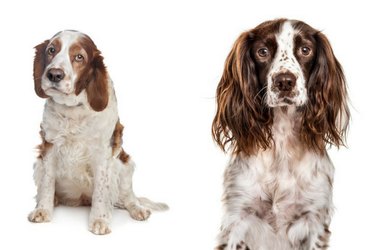 This one is pretty easy, actually.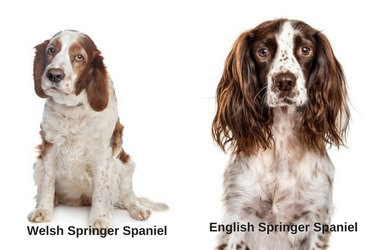 Not only do they have different coloring, they have totally different personalities! The Welsh springer has a short coat that is red and white. They are also pretty mellow. The English springer is a kind of a spaz and has either a black and white, dark red and white, or a tri-colored long-haired coat.
8. Tell the difference between this German shepherd and this Belgian Malinois.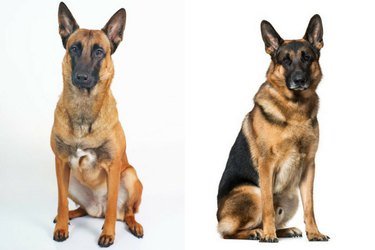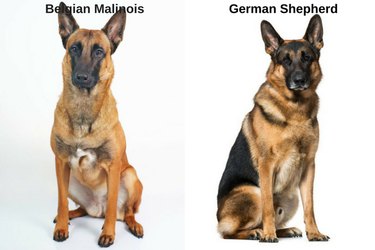 This one isn't so easy. These dogs have a very similar build and coloring, and they're known for doing the same kind of dog work for military and police. Just remember that German shepherds are more chunky, and have a long, short body. Belgian Malinois are more slender, and their body length is equal to their height.
9. Last one! See if you can tell the difference between this collie and this Shetland sheepdog.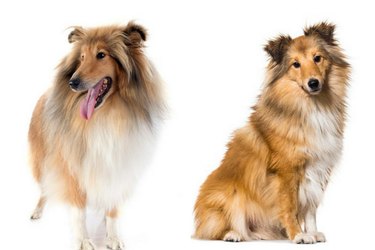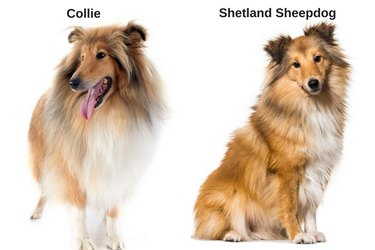 This one is tricky! To tell the difference between these two long-haired dogs, look at their faces. Collie's have longer snouts. Shetland sheepdogs, also known as Shelties, have a squatty little head.