Even good boys break bad from time to time. Such is the takeaway from the Cool Dog Group (a/k/a the only reason I haven't deleted my Facebook account and chucked my mobile device into their nearest body of water), where pet owners are asking fellow members to "roast" their misbehaving pups for all manner of infractions like poaching food and chomping on cherished footwear.
While the 641,000+ strong Facebook group is typically a celebration of all things canine, the shaming trend has spiked in popularity over the last few months.
And with good reason, because some of these mischievous woofers can't help but cause trouble with their (adorable) hijinks! Take, for example, this boof who made a big ole mess by tracking pawprints into his human's kitchen.
"Mulder snuck out and took a mud bath at 5am this morning. ROAST HIM 🤦"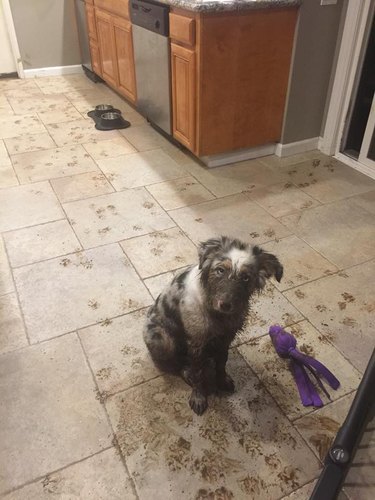 Eliciting thousands of reactions, jokes, and emoji-dusted responses, the hilarious image was a big hit with the CDG community.
Still, just to be clear, all of the chiding and ribbing is done in jest and most commenters refuse to take the bait, frequently spinning off elaborate excuses and defenses for the furry suspects.
Scroll below to see more of our favorites!
"Rolled in fox poop the second time in a week .... ROAST HER."
"Came home to find this. Roast him!"
"Marshmallow unleashed an ottoman full of billions of tiny styrofoam beads. Roast him."
"This guilty seal ate her Mammy's mooncup. Please roast her."
"She came charging through the doggy door like this. Roast her!!"
"He tried stealing this hedgehog from the store. Roast him."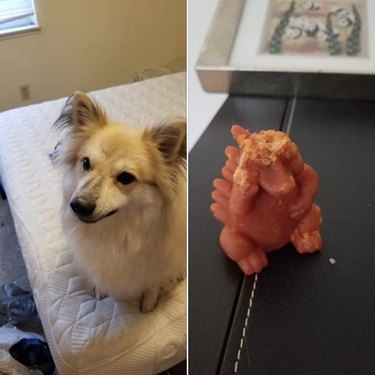 "Charlie got too tired at the dog park and had to be carried home. Roast him."
"She threw up on my carpet, roast her."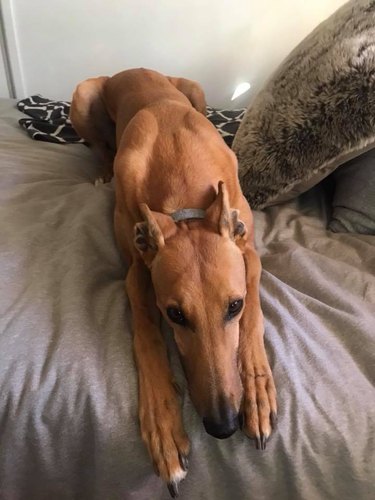 "Roast this heckin' pup. He was acting strange all weekend. Throwing up. Coughing. Moping around. Not eating. After bringing him to work most the day, $300, and a thorough vet visit later... he's all tail wags & smiles."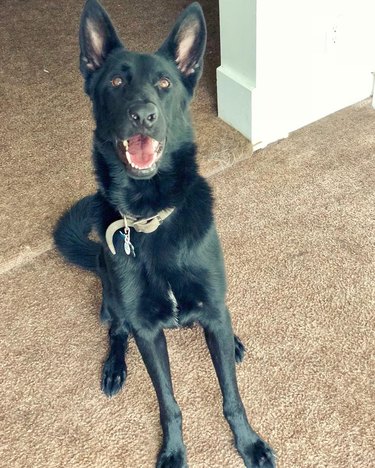 "I can't quite figure out who chewed up my favorite slipper... Please roast our Mazie Moon for doing the bad thing."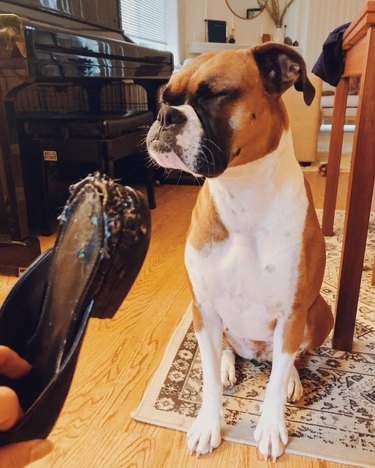 "Everybody please roast naughty boy Banjo for lifting his leg and weeing on his brothers head on our morning walk. Something tells me he doesn't feel bad!"
"This old mate got into the garbage bin and spread the rubbish EVERYWHERE. ROAST HIMMM."
"We were going to throw out the couch next week anyways, but he still had to get into some trouble to discourage him from ruining future couches. Roast him."
"Ruby ran away this week.... she ended up crossing yellow police tape and went into a scene of a homicide. Can y'all roast her?"
"She ate cat poop and has the nerve to wink at me! Please roast my dog."
"Violet went surfing and caught a bag of tortillas. Roast her."
"Zoe snuck into my room while I was in the shower and ate half a bag of cheese popcorn  Roast her."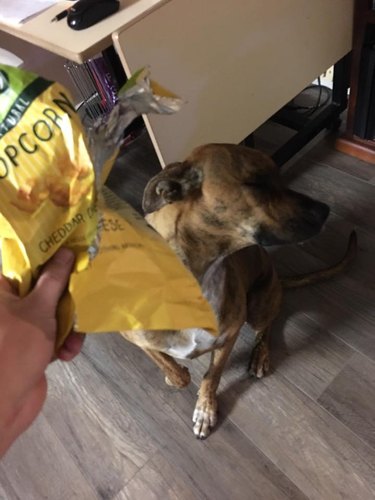 "Someone thinks she should be allowed in... I beg to differ! (The clean picture is included for reference.) Roast her!"
"Pablo Escobark left some contraband poop on the carpet... just in time for the robo vacuum to eat it and spread it everywhere. ROAST HIM!"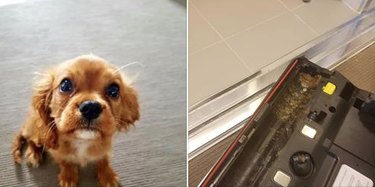 "This is a brand new pair of gloves... and also the third pair she's managed to destroy. Roast her"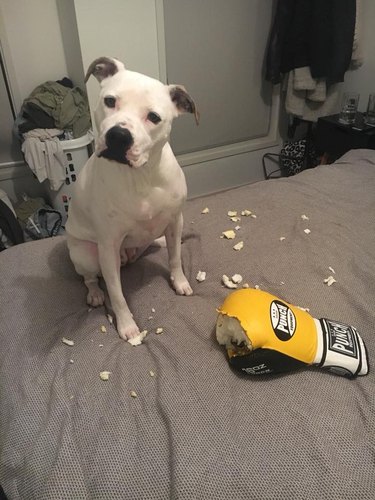 "This garbage boy keeps stealing the ornament that looks like him from the Christmas tree. ROAST HIM."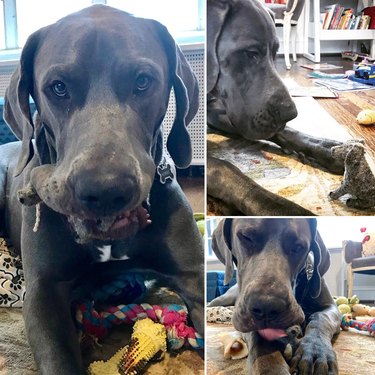 The moral here? Even when dogs misbehave it's hard to stay angry at them.
Have you used social media to shame your pets? Share your story in the comments below!