375 Indian & Hindu Dog Names
Naming a dog is an important and fun part of pet parenting! Most people choose a name for their dog that matches some element of their personality, be it funny, protective, calm, rambunctious, or beyond. If you're looking to do that with an Indian dog names or Hindu dog names, this article is packed to the brim with names that stem from various regions of the country. Read on for a look at 375 dog names that honor the culture of India.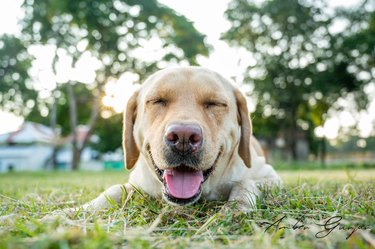 Indian dog names for gorgeous girl dogs
For the females of the bunch, this list of Indian dog names features ideas that are sure to match any dog's personality, be it silly, loyal, guarded, playful, or anything in between.
Additri
Aaryahi
Adah
Advika
Ahana
Alisha
Anaya
Anika
Anvi
Aradhya
Bhavya
Charvi
Drishya
Eva
Hrishita
Inaaya
Ira
Jivika
Jiya
Kashvi
Kavya
Keya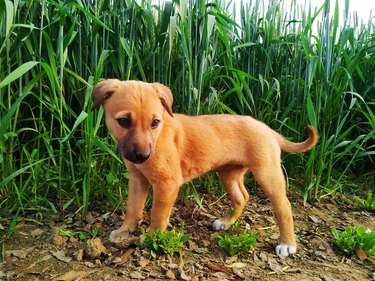 Khushi
Kiara
Mahika
Mishti
Myra
Navya
Pari
Parinaaz
Pihu
Prisha
Riya
Saanvi
Samaira
Sana
Sara
Shanaya
Siya
Tanya
Tara
Tiya
Vanya
Vardaniya
Vedika
Vrittka
Yashvi
Zara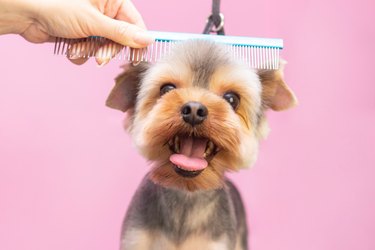 Indian boy dog names for your best buddy
If you have a male dog in need of a new name, take a look at this list, which is sure to inspire great name ideas for any canine companion.
Aarav
Aarush
Aayush
Advik
Akarsh
Arnav
Aniruddh
Bhavin
Chirag
Darshit
Devansh
Dhruv
Divit
Divyansh
Eshan
Faiyaz
Gurkiran
Hansh
Harikiran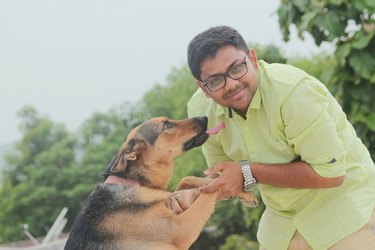 Himmat
Hiran
Indrajit
Indranil
Jayesh
Kiaan
Lakshit
Lakshay
Madhup
Mitul
Neerav
Nishith
Ojas
Pranay
Priyansh
Rachit
Reyansh
Ranbir
Rohan
Sahil
Samar
Shaan
Shlok
Shray
Shreyas
Tushar
Uthkarsh
Vaibhav
Vihaan
Vivaan
Yakshit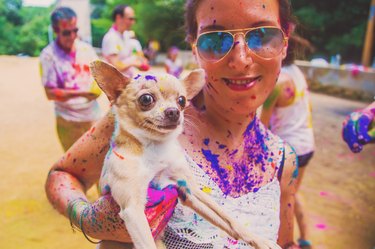 Gender-neutral Indian names for dogs and puppies
Looking for a name that isn't associated with either gender? Find one that works for any dog from this list.
Aad
Abhaya
Aftan
Agamani
Agan
Agharid
Akasa
Akhilarka
Albel
Alopa
Arsha
Ashwany
Askarya
Atavika
Avarna
Avika
Baka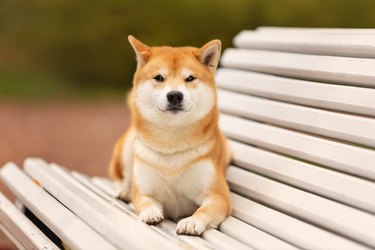 Bala
Baldeep
Barinder
Barjinder
Bharpoor
Bhavdeep
Bilwa
Bivadi
Caitanya
Candramohan
Chag
Chaila
Chainpreet
Chairal
Chaitali
Chakrit
Chanchal
Chanchala
Chand
Chandira
Charu
Charul
Chathurya
Chayanika
Chellam
Chitleen
Dadhichi
Dahana
Dalbir
Daruka
Deva
Dilber
Ekam
Gahana
Geet
Ghar
Ghasi
Gialeen
Girisha
Gopi
Guddu
Gugu
Gunjana
Gunjas
Gurchet
Gurchet
Gurdeep
Hansa
Harjot
Harmeet
Harsha
Himaadri
Homakala
Homashala
Jasbeer
Jashmir
Jaspinder
Jaspreet
Jehan
Joost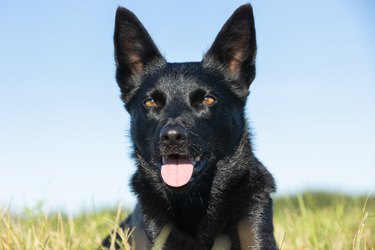 Kadal
Kahali
Kanak
Kanan
Keerti
Krishna
Kusuma
Lahari
Lochan
Lord Shiva
Maardava
Madhu
Manasie
Manat
Manavdeep
Manijit
Manpreet
Manvi
Nehal
Nek
Nij
Nimay
Noshi
Odika
Padman
Pajika
Pani
Para
Parul
Perani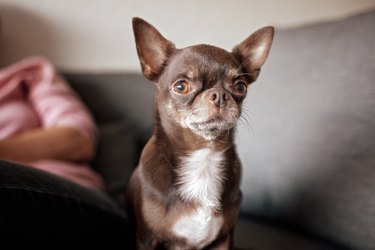 Petva
Ponnada
Pre
Puneeth
Puran
Purna
Rajasi
Ranjan
Rathi
Rema
Riti
Hoshan
Rudra
Sadhna
Sahoj
Samin
Samit
Shveta
Soma
Sonam
Sonary
Sutra
Taaj
Tanmaya
Tuli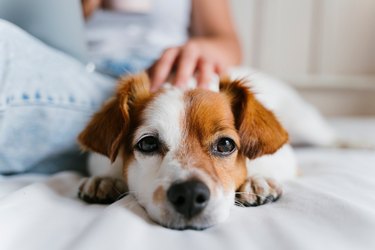 Punjabi dog names for playful dogs and puppies
If you're looking for a North Indian name for your dog, these Punjabi dog names are beautiful options to consider.
Abinash
Agampreet
Ajaib
Ajaipal
Ajeet
Akal
Akal Keerat
Akaldeep
Akalijot
Akalnivas
Akalsharan
Akalsukh
Akas
Amanbir
Amandeep
Amandev
Amanjeet
Amanpal
Amanpreet
Amar
Chintan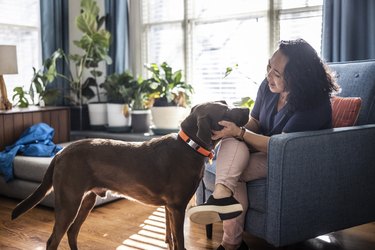 Gurleen
Gurman
Gurneet
Hardev
Harkirat
Ishpreet
Jaskaran
Jasleen
Kartar
Keerat
Manmeet
Navdeep
Omaha
Sukhbir
Tegbir
Veer
Hindu dog names and their meanings
If you're not of Indian descent or don't speak any of the 270 mother tongues of the nation, check out this short list of Hindu dog names along with their meanings to find the right fit for your four-legged friend.
Agni: Fire
Aja: Goat
Bala: Strength or power
Bhima: Terriffic, or terrible
Brahma: Creator of the universe
Ganesha: Lord of the people
Ishan: The sun
Jai: Victory, triumph
Kalki: White horse
Kami: Whose desires are fulfilled
Kurma: Tortoise
Matsya: Fish
Pashupti: Lord of all animals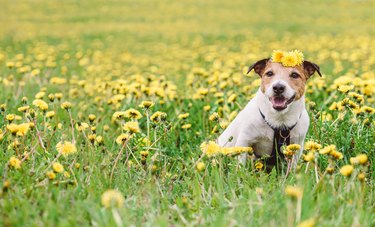 Rama: Pleasing, charming
Ratri: Night
Rudra: The roarer
Sarama: Quick
Shasti: Goddess of childbirth
Shiva: Auspicious
Shoolin: One who has a trident, Lord Shiva
Sita: Furrow
Vamana: Dwarf, small
Varaha: Boar
Vayu: Lord of the winds
Vigneshwara: Lord of all obstacles
Vishnu: All pervasive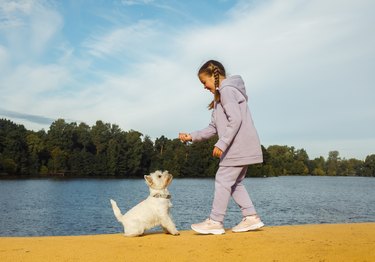 Tamil dog names for tenacious dogs and pups
If South India has your heart, any of these Tamil dog names are a great option to consider when naming your canine companion.
Abhinithi
Abhisri
Anjan
Anjaneya
Ashwina
Balu
Balvant
Chandra
Chenna
Chhavi
Deema
Devan
Eila
Elango
Erina
Fareeha
Fatima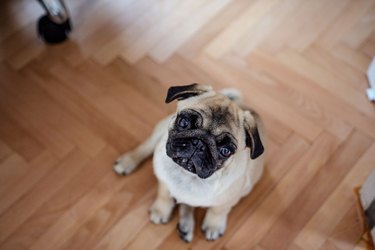 Fenil
Gajanan
Gayan
Girinath
Girish
Girisha
Habiba
Hirish
Ijay
Indumukhi
Inesh
Jadathi
Jalesh
Kirpan
Lalitha
Leena
Lolita
Malasri
Malik
Molina
Moshika
Namana
Narene
Ori
Oviya
Pari
Perumal
Poornima
Rubina
Ruchi
Sadeepan
Sarada
Saravanan
Taneesh
Tanisha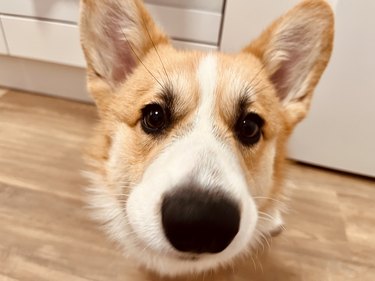 Udayan
Urmika
Urshita
Uthira
Vidita
Yasmin
Yugan
Zarina
Zeena
Bollywood-inspired dog names for dogs built for the big screen
If your dog has a large, dramatic personality, a bit of a funny bone, and maybe a music air about them, then a Bollywood-inspired name might be a perfect fit.
Bachchan (Amitabh Bachchan)
Kapoor (Ranbir Kapoor)
Kareena (Kareena Kapoor)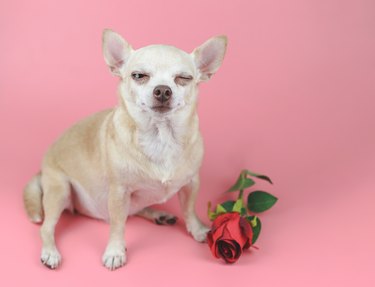 Khan (Shah Rukh Khan)
Kumar (Akshay Kumar)

Padukone (Deepika Padukone)

Priyanka (Priyanka Chopra)

Salman (Salman Khan)
Indian dog names inspired by India's beautiful cities
If you love the places, people, and culture of India, you can always honor them by choosing from a list of Indian dog names inspired by India's beautiful cities.
Agra
Bengaluru
Bhopal
Chennai
Jaipur
Kanpur
Kolkata
Lucknow
Mumbai
New Delhi
Patna
Pune
Surat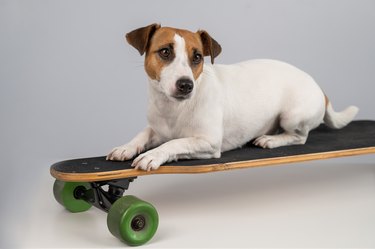 Do you still need inspiration for your new pet's name?
Indian inspiration is endless but if you're looking for even more ideas look no further! Check out these lists of more unique dog names. You'll be sure to find the perfect persona for your pooch.