Native American heritage is rich with culture and history. From famous tribes to ancient ceremonies, the community comes with endless inspiration for beautiful names for your babies, both human and fur! If you're looking for a unique dog name with a powerful meaning, check out these 155 Native American names for dogs.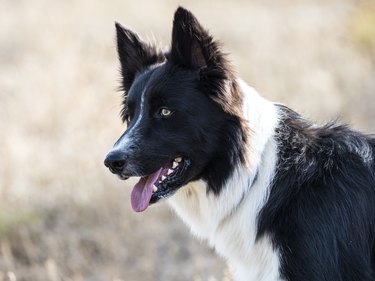 Native American names for male dogs.
Ahanu- He laughs
Akando-Ambush; has power and wealth
Akikta- Works with determination
Alo- Spiritual guide
Asahavey- Bird Chief; a perfect leader
Bidaban- Beginning of dawn; an excellent human being
Caiya- To be near something
Calian- He is a warrior of the life
Catahecassa- Black hoof
Dakotah- A friend of friends
Dasan- A chief
Dyami- A majestic Eagle
Elan- A friendly and lovely person; a tree
Elsu- A flying falcon
Enapay- Brave and powerful
Hassun- Stone
Hotha- A man who is gray.
Huslu- One who is a hairy bear
Jacy- He has a face of the Moon
Japa- To chant
Kele-Sparrow
Keme- Secret thunder
Kenesaw- Grass
Laneetees- Big elk
Lonato- Flint stone
Luta- Red; beautiful
Mahkah- One who belongs to and is one with the Earth.
Makya- Eagle hunter
Ouray- Sharp as an arrow
Pays- One who is coming
Paytah- Born out of fire
Pegalesharro- A person who is like a man's chief.
Piapot- A person who understands the secret of Sioux.
Quanah- Fragrant, sweet-smelling
Raini- The creator
Sahale- Like a falcon
Tasunke- Horse
Tatanka- A bull buffalo
Tattuye- A fox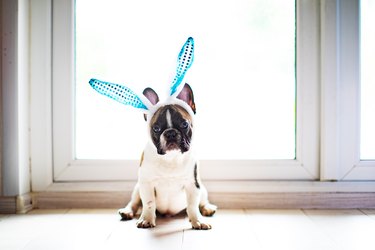 Native American names for female dogs.
Adila- Blossom
Aiyana- Eternal blossom
Amadahy- Forest water
Aponi- Butterfly
Atepa- Wigwam
Atotoztli- Something which is not very clear.
Aviaja- A cousin; expressive and positive
Awendea- One who is a beautiful morning.
Awendela- Fawn
Awinita- One who loves social life; fawn
Ayita- First to dance
Aylen- A clear individual; happiness
Catori- Spirit
Chenoa- Dove
Chilam- Snowbird
Chimalis- Bluebird
Dyani- Deer
Enemene- Sing
Enesta- Hear
Enola- Solitary
Etenia- The wealthy
Fala- A bird name; crow
Halona- Happy Fortune
Halyn- Unique
Hateya- Make tracks; press with the foot
Helki- Touch
Hinto- Having deep blue eyes
Hokaratcha- Pole cat
Hurit- Beautiful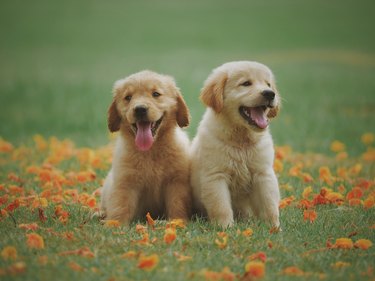 Imala- Disciplines
Kasa- Dressed in furs
Kateri- The mohawk
Kimi-Secret
Kineks-Rosebud
Maji-Leave
Meli-Daughter
Na'estse- One
Neewa- Four
Nese- Two
Niaran- Five
Nistu- Three
Nizhoni- Beautiful one
Seke- Black
Tanis- Daughter
Tepkunset- Moon
Soma- Sun
Winona- First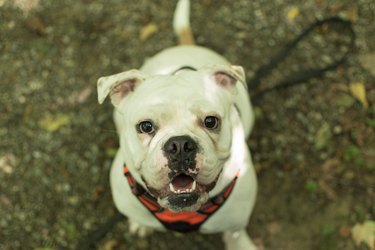 Names for dogs inspired by Native American heroes.
Ahtahkakoop- The name of an early 19th Century Cree chief.
Ahuitzotl- The eighth Aztec ruler
Black Hawk- A powerful opponent to the U.S. government.

Cochise- An Apache leader

Crazy Horse- A leader in the fight against General George Crook and the U.S. government.

Geronimo- A prominent Native American leader of the Chiricahua Apache who fought to protect his people's land for over 25 years.

Hiawatha- Little is known of Hiawatha's involvement in historical events. Henry Wadsworth Longfellow wrote the story "The Song of Hiawatha" loosely based on an actual Native American.

Pocahontas- Daughter of Chief Powhatan, a Native American woman who married an Englishman, John Rolfe.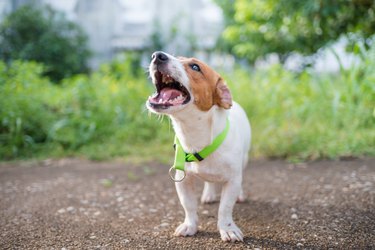 Red Cloud- One of the most capable warriors from the Oglala (Sioux) tribe to face the U.S. military.

Sacajawea- Most well known for accompanying Meriwether Lewis and William Clark during their exploration of the Western United States. Her image appears on the dollar coin.

Sequoiah- A silversmith who invented the Cherokee Syllabary.

Sitting Bull- A Hunkpapa Lakota medicine man and holy man. He is famous for his victory at the Battle of Little Bighorn against Lt. Col. Custer.

Squanto- A notable Native American that aided British Pilgrims before his tribe was wiped out

TallChief (Maria TallChief)- A reputable Native American ballerina.

Will Rogers (Will)- A Cherokee actor, Vaudevillian, philanthropist and presidential candidate.
Names for dogs inspired by Native American tribes.
Absentee
Aleut
Amikwa
Apache
Assuti
Biloxi
Blackfoot
Caddo
Cahokia
Callam
Calusa
Cherokee
Cheyenne
Cocopa
Comanche
Dakota
Dotame
Erie
Eyak
Fox
Fremont
Jemez
Kanza
Kichapoo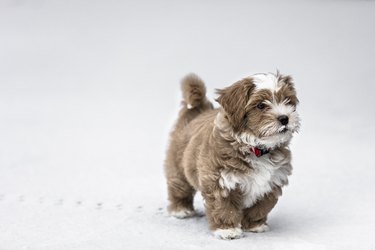 Lumbee
Mahican
Napissa
Nauset
Ofo
Ojibwe
Papago
Pequot
Sawokli
Serrano
Sioux
Tachi
Tewa
Waco
Walla Walla
Yahi
Yana
Names for dogs inspired by Native American culture.
Bead
Earth
Feather
Fire
Fringe
Ghost
Medicine Man
Moccasin
Mukluks (Boots)
Spirit
Tipi
Turquoise
Wigwam
The possibilities are endless when looking for the perfect dog name.
We know you want to make sure your pup has the perfect name. Inspiration is all around you so get creative! For even more ideas, check out one (or all) of these carefully crafted lists below. Your puppy will thank you.