Here are some frightening pets that are gonna scare your socks off! Just kidding. They're all pretty darn cute.
1. "Don't look at the scary pumpkin. Don't look at the scary pumpkin. Don't look at the scary pumpkin."
2. Um.
3. One, two, Freddy's barking at you
Three, four, comin' through the doggy door
Five, six, chasin' some sticks
Seven, eight, sneakin' outta the gate
Nine, ten, wanna be my fren?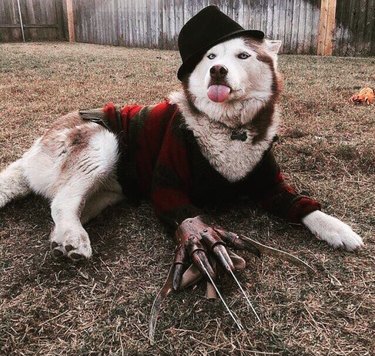 Ok, this one was not very scary at all.
4. "Well hello, gourd-geous."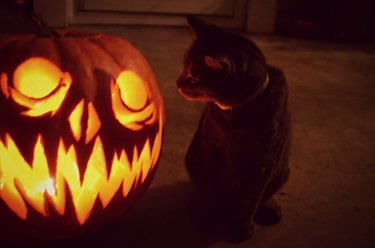 5. Of course Stephen King's corgi, Molly AKA The Thing Of Evil, gets to eat the postman for her fourth birthday.
You should see what she gets for Christmas.
6. Oh no! A scary rat!
7. He wanted to watch The Wolfman.
8. Cats don't care who or what is scratching them, as long as they're getting scratched.
9. Good question.
10. Yes.
11. Pug-sessed?
12. #mondaymotivation
13. Bad kitty! You know you're not supposed to communicate with evil spirits.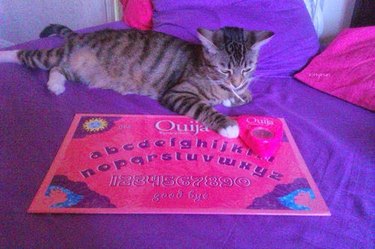 "When will the peoples feed me?"
14. Luci-purr.
15. I ain't afraid of no woof!
16. "I better get a lot of cookies."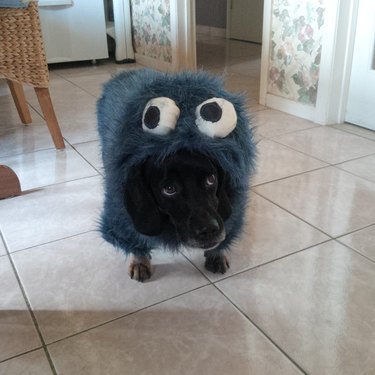 17. "A lap is a lap, man."
18. Little Black Philip just wants a hug...
19. Curious Zelda doesn't need a costume to be scary!
20. Ok, here is a not scary pet, just in case you were getting too scared.