If you just welcomed a new dog into your life and home, congrats to you both! You've likely done the research and have your home properly prepared to welcome your new companion, so now for the fun part — picking a name. Whether you have a Dutch breed, or just appreciate Dutch dog names for the way they sound, choosing a Dutch name can make a unique moniker for your special pet.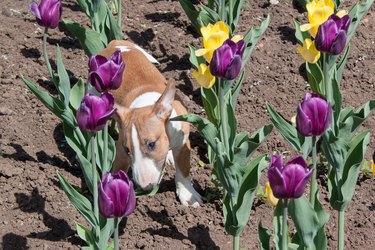 If delightful puns like Muttger Hauer and Shreddie Van Halen are too ridiculous to yell across the dog park, check out this list of 130 dignified Dutch names for the new dog in your life.
Dutch male names for boy dogs
Every good boy deserves a good name to go with him, and Dutch names make great options for any fluffy friend. Whether named after a powerful warrior, or a more dignified Renaissance man, your dog is sure to find his match with any of these Dutch dog names for male canines. Don't see what you're looking for here? Use this list as a springboard to inspire you in your search for the most fitting moniker.
Aart
Adlar
Andries
Bastiaan
Brecht
Bram
Caspar
Daan
Dael
Dehaan
Diederik
Dries
Egbert
Fabian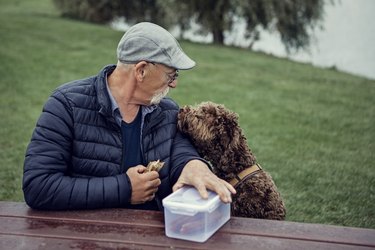 Filibert
Freek
Gijs
Gustaaf
Haghen
Herman

Hildebrand
Hubert
Ignaas
Imrich
Jacobin
Jayden
Kaj
Kornel
Kyler
Lars
Liam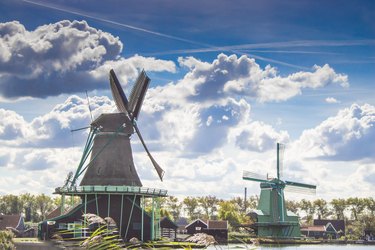 Luc
Manfred
Martijn
Mert
Niek
Olaf
Otto
Pauwels
Pepijn
Piet
Quinten
Rembrandt
Riikaard
Roel
Rutger
Ruud
Sern
Sjaak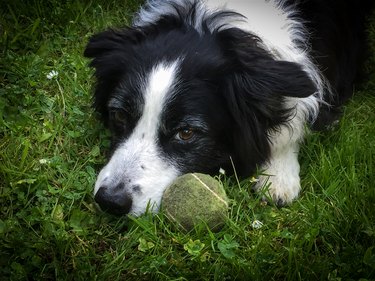 Sjef
Stijn
Sven
Teun
Thijs
Tygo
Urian
Viggo
Vincent
Wilbert
Wolter
Yorik
Female names in Dutch for dogs
Looking for a perfect name for the little tulip in your life? Dutch names are a great option for female dogs as they're beautiful, powerful, and meaningful, so you're sure to find the perfect fit for your best buddy. Take a look at this list of Dutch dog names for females for inspiration in case you have a Ciel, Inge, or Sylvie on your hands but just don't know it yet. For a handful of Dutch dog names and their meanings, scroll on!
Alene
Amira
Anouk
Babette
Betje
Carolien
Chiara
Ciel
Dagmar
Demi
Diantha
Edda
Elin
Esme
Faye
Feline
Fenna
Gerdi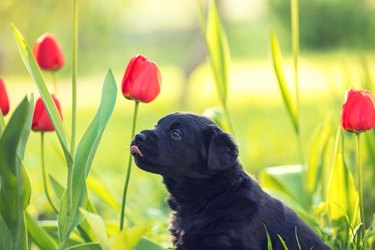 Greet
Hanne
Hedy
Ilse
Imke
Inge
Jasmijn
Jette
Kaatje
Klara
Laila
Lise

Livia
Lotte
Madelon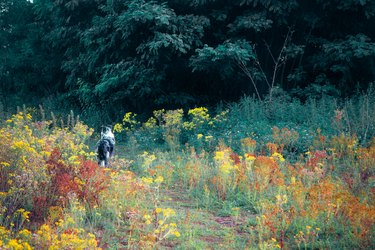 Marij
Maud
Merel
Miep
Mila
Minke
Nena
Nika
Nikita
Prisca
Reza
Roos
Saar
Salma
Sanne
Sofietje
Sylvie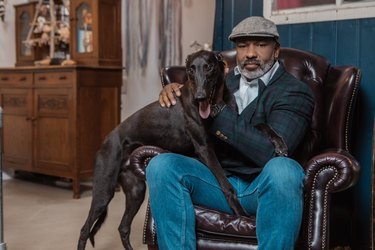 Tamar
Tess
Thirza
Truus
Tryne
Ursula
Vera
Wilhelmina
Xandra
Yasmin
Zuzanna
Dutch dog names and meaning
Might it help to know what some of these names mean? For some people it absolutely will! After all, our names can say a lot about our personalities, and finding the right Dutch dog name for your canine companion can do just that. Take a look at some of these Dutch names, which range from fairly common to very dated, and see if their meanings speak to you, or remind you of your furry friend.
Alida — noble
Ambrosius — divine
Aylin — moon halo
Barend — bear
Basilius — kingly
Berg — mountain
Bonafacious — does good
Cecilius — blind
Clementius — merciful
Dael — small valley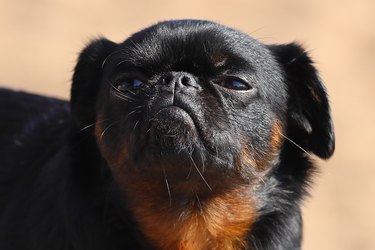 Dehaan — rooster
Devoss — fox
Dewitt — white
Dirk — people ruler
Egidius — youthful
Eustatius — peaceful
Fedde — peace
Femke — peace
Floortje — little flower
Francisca — free
Gnishilda — gray battle maid
Godewyn — good friend
Groot — very large
Henrick — rules the home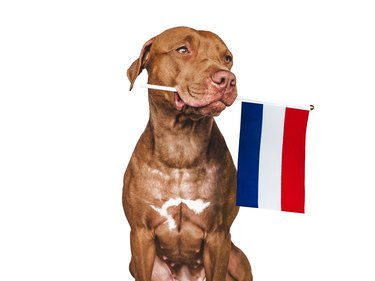 Karel — strong
Krisoijn — curly haired
Lieve — beloved, dear
Lina — pure
Mina — protector
Nerve — strong
Stille — silent
Tiebout — bold
Vogel — bird
Zeeman — sea man
For more dog name inspiration
You want to make sure you give your dog a name that you will love for a lifetime. Take your time and choose carefully; your pup will thank you! For even more doggy naming inspiration, check out these helpful lists below!