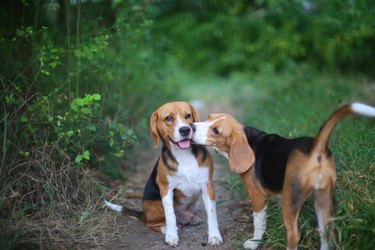 Beagles have been among the most popular dog breeds for the better part of a century, and for good reason. Look at them! If these hounds' huge brown eyes and soft floppy ears don't win you over, their signature howl and playful disposition surely will.
Picking the perfect name for this pup can leave you feeling (to quote the breed's most famous ambassador, Snoopy) "BLEAH!!!" But fear not, here is a list of becoming beagle names for you to use or use as inspiration for naming your new best friend.
Male beagle names
Ace
Alex
Archie
Arnold
Banjo
Baxter
Beans
Biscuit
Bo
Boomer
Brian
Bruno
Buddy
Buster
Cash
Charlie
Chad
Cooper
Copper
Dale
Dennis
Duckie
Ernie
Goose
Gus
Hank
Howie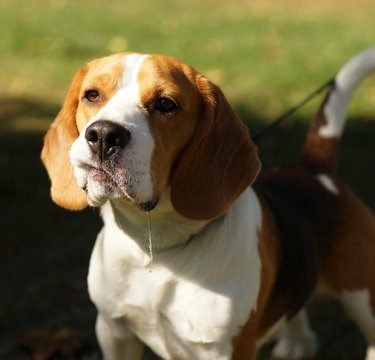 Jack
Jake
Kevin
Louie
Mike
Neal
Oliver
Otis
Pasta
Peanut
Rex
Rosco
Sam
Scooter
Toby
Turbo
Utah
Vince
Vinny
Wally
Winston
Yoda
Ziggy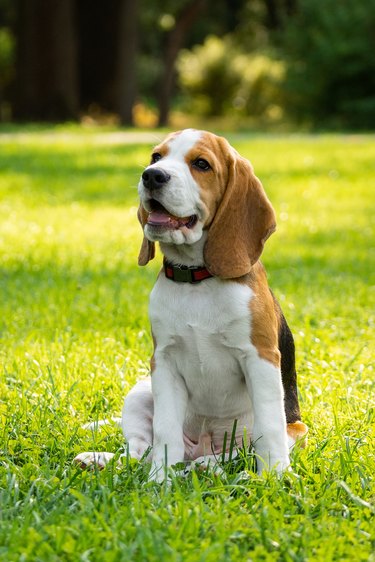 Female beagle names
Abby
Annie
Bagel
Bailey
Banana
Bee
Bridget
Cabbage
Cali
Casey
Charlotte
Clementine
Cookie
Daisy
Dakota
Dallas
Dixie
Donut
Ellie
Emma
Frankie
Freddie
Freckles
Gale
Garbanzo
Georgia
Gidget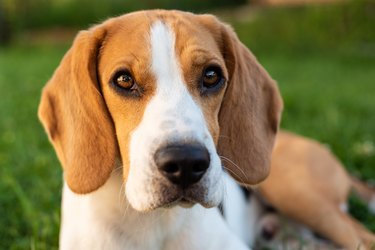 Hannah
Harley
Hazel
Heidi
Holly
Huckleberry
Janice
Jazmine
Jellybean
Kate

Koala
Lacy
Lamb Chop
Lily
Lola
Lucy
Maggie
Penny
Pesto
Roxy
Ruby
Scout
Tater Tot
Waffles
Famous beagle names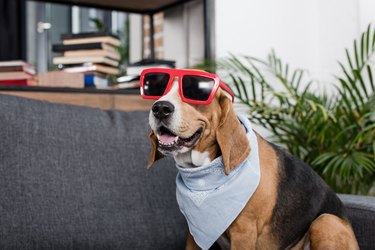 Gromit
Mr. Peabody
Odie
Snoopy
Underdog
Need more inspiration for your new pet's name?