They're best known for their independence, appearing in firehouses, and those cute, speckled spots — the beloved Dalmatian. If you're about to share your home with these devoted companions, you'll likely learn pretty quickly that you'll need a unique name to match those one-of-a-kind personalities and iconic coats. To help you, we've come up with a list of 101 names for the Dalmatian in your life.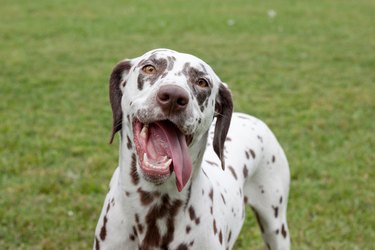 Male Names for Dalmatians
Pongo
Patch
Lucky
Rolly
Freckles
Pepper
Roger
Spot
Rover
Lenny
Blot
Sport
Corky
Spanky
Dipper
Bravo
Dipper
Wags
Speck
Rexx
Dusty
Mark
Atom
Mitey
Salter
Sport
Smokey
Red
Leo
Archie
Richie
Waldo
Chip
Oreo
Rocky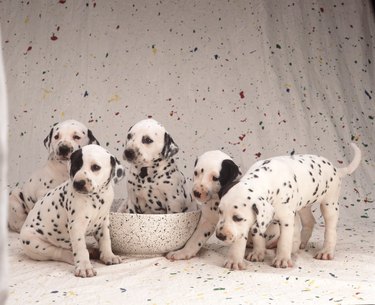 Finn
Lou
Georgie
Domino
Fuego
Muddy
Zeke
Weegee — a famous photographer known for his black and white images
Ansel — a (more) famous photographer known for his black and white images
Romeo
Checkers
Comet
Ace
Hunter
Milo
Female Names for Dalmatians
Stella
Perdita
Penny
Jali — Korean, spot; pronounced 'ha-lee'
Peca — Spanish, freckle
Anita
Dot
Dottie
Duchess
Princess
Jolly
Flapper
Puddles
Specky
Twenty — famous firehouse dog, FDNY
Sparky — mascot of National Fire Protection Association
Polka
Flecka
Blottie
Inkie
Hero
Gracie
Tia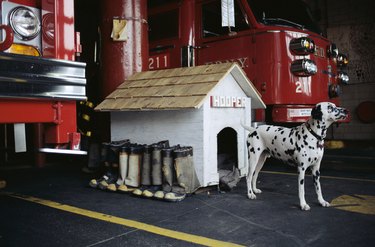 Yoyo
Speedy
Zoe
Ladybug
Sammy
Elsie
Chi Chi
Pepper
Cleo
Lucy
Belinda
Wendy
Izzy
Annie
Cookie
Dolly
Birdie
Moose — George Washington's Dalmatian was named 'Madame Moose'
Dixie
Pearl
Minnie
Athena
Maya
Maggie
Sadie
Vanny
Sadie
Ella
For even more dog name inspiration
You want to make sure you give your dog a name that you will love for a lifetime. Take your time and choose carefully; your pup will thank you! For even more doggy naming inspiration, check out these helpful lists below!