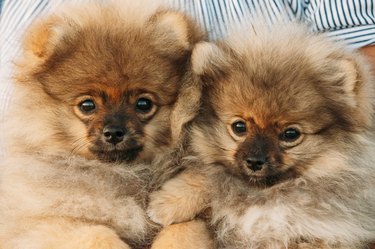 Do you have a fluffy new member of the family? Congratulations! We'll help you choose the perfect name for your fuzzy new companion. Here's a list of 103 names perfect for fluffy dogs.
Names for fluffy white dogs
Arctic
Snowflake

Polar Bear
Polar
Q-Tip
Cotton
Cotton Ball
Snowball
Snowy
Snowflake
Alps
Blizzard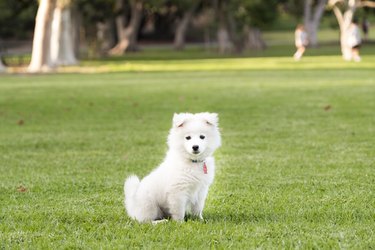 Nimbus (a type of cloud)

Thunderhead (a type of cloud)

Cloudy
White-Out
Winter
Cool Whip
Whip Cream
Marshmallow
Horchata
Ghost
Yeti
Ghost
Snow Leopard
Snow Plow
Names for big fluffy dogs
Buffalo
Bulldozer
Commander
Jumbo
Mammoth
Meatball
Meatloaf
Montana
Moose
Octane
Omega
Rocket
Thunder
Lion
Tiger
Zeppelin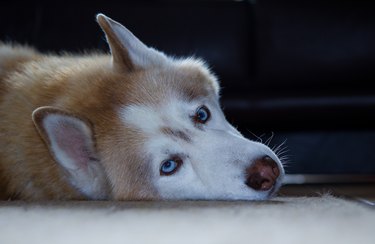 Names for small fluffy dogs
Angora
Baby

Bristles
Bunny
Caterpillar

Chinchilla
Cotton Candy
Field Mouse
Noodle
Nugget
Starling

Valkyrie

Whisper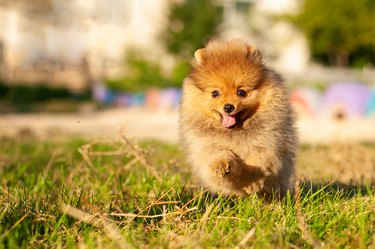 Great names for any fluffy dog
Tumbleweed

Fluffernutter

Teddy
Bear
Grizzly
Kodiak
Fluffy
Fuzzy (or Fuzzy Wuzzy)
Fluffball
Furball
Cuddly
Snuggles
Cupcake
Snowflake
Puffin
Fluff Butt
Chewbacca
Lord Fluffington
Ms. Frizzle (for a girl)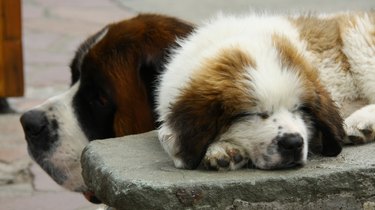 Softy
Charmin
Blanket
Duvet
Bedspread
Captain Floof
Sparkles
Firework (don't you think fluffy dogs kind of look like fireworks?)
Stormy
Tornado
Dusty
Everest
Powder
Coco
Wolf
Panda
Moose
Shadow
Smoky
Milkshake
Truffle
Vapor
Bigfoot
Heater (because they help keep you warm!)
Radiator (same thing)
Beowulf
Phantom
Spirit
Need more inspiration for your pet's new name?
Pets are like our children. We love them, care for them, and we get to dress them up in adorable outfits — if that's a thing we feel like doing! So it's extra important that we take time to find the perfect name that reflects our new pet's personality and potential. Naming can be hard, which is why we've gathered nine pet-naming techniques to find the perfect fit, as well as assembled a handful of our most beloved lists of pet names!