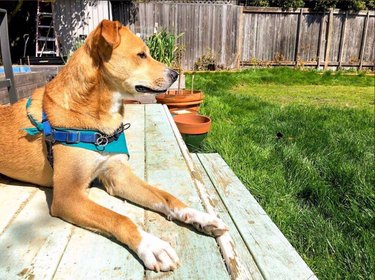 Have you heard of Sniffspot? It's basically like Airbnb for a nice yard to let your dog roam through, off-leash. The app lets people with fenced-in yards (or any space, really) rent their dog-friendly area out to dog owners looking for an alternative to traditional dog parks.
"If you have space that could be used as an off leash area, you can help your neighbors, meet new dogs and earn money from your space," the Sniffspot website explains. "Sniffspot is designed for owners of difficult and reactive dogs to get private exercise and training. If you are a dog owner, you can find a safe and controlled environment for your pup to exercise and / or socialize."
We spoke to Sniffspot's founder, David Adams, about his inspiration for the app, the benefits of joining the Sniffspot community, and more.
What gave you the idea for Sniffspot?
It all started with my partner, Rebecca, who often travels with our dog, Toshii. Toshii is a bit reactive and loves being off leash. Rebecca commented to me that she wishes there was an app where she could find private dog parks. That was the genesis of the idea for Sniffspot!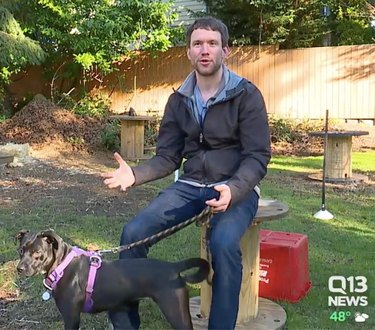 When did you know the idea was something you could build a company around?
I was thinking about this idea and I posted about it in a Facebook group in our local community of Fremont (a neighborhood in Seattle). It got over 1,000 views and many reactions and comments. I was blown away by the response and I began to really think that people might want this!
When did you launch and what kind of growth has the Sniffspot community seen since then? How much are you expecting to grown in 2019?
We just launched our app last month and currently we are seeing growth at about 20 percent per month. I expect to grow about five times by the end of 2019!
What do you think are the biggest benefits of using Sniffspot for dog owners (and dogs!)?
Sniffspot is the best way to keep your dog healthy and happy. Off-leash exercise is essential for a healthy dog (versus just walking your dog on leash) and public off-leash areas are often unsafe for dogs. By visiting a Sniffspot, dog owners can keep their dogs healthy and happy. Healthy and happy dogs have fewer health issues and fewer behavioral issues, so it makes everyone's life easier!
What do you think are the biggest benefits of using Sniffspot for hosts?
Sniffspot is a great way to earn passive income while helping dogs. Some of our hosts are earning over $1,000 per month and there is no work required (as opposed to some other job like Uber or Airbnb, which requires a lot of work on the part of the host to earn income). Many of our hosts love dogs and it means a lot to them to be able to help folks in the area that need help.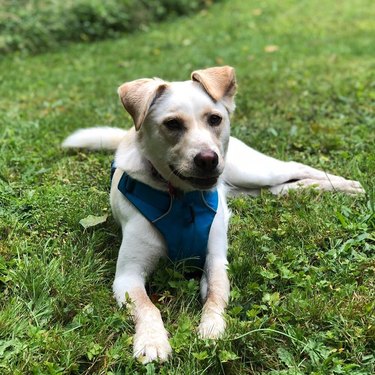 What are the most common issues that come up for people using Sniffspot and how can new users (or hosts) avoid or minimize those problems?
For hosts, the biggest issue is getting requests to book at times when they are not available. We created a calendar where they can keep their availability up to date and this mostly solves the problem. For guests, the biggest issue is not having a Sniffspot near them. We have many guests across the country (and world) that would love to use Sniffspot, but there are no Sniffspots near them. We need more hosts to sign up in areas without Sniffspots, so we can continue to serve more folks.
What was the biggest hurdle to launching Sniffspot and how did you overcome it?
I wouldn't say that we have come across any hurdles yet. It has been a ton of fun and a lot of hard work!
What are your plans for the longterm future of Sniffspot? Are there any other services or areas you'd like to expand to?
Right now we are just focused on adding more sniff spots and building our community. We are planning on expanding more into areas outside of Washington, so keep your eyes peeled!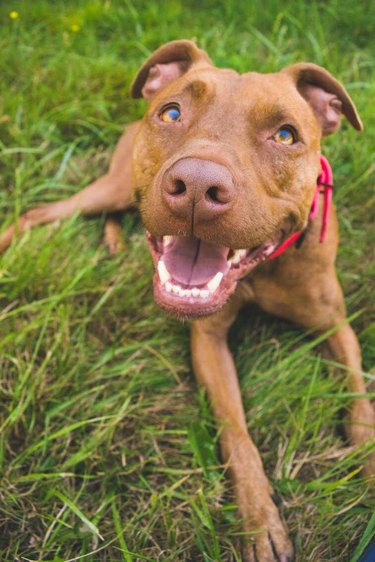 David also shared some Sniffspot love letters from satisfied users.
I just wanted to say thank you for making this a reality! I went here on the recommendation from my friend, Jada. We both have high energy, but reactive pups. I used to take Tex to K9 Fun Zone, but the owner had to close due to the property being sold. It was an "indoor private dog park" -a godsend for someone with a reactive dog. Sniffspot has made it even better with the outdoor spaces! A few weeks ago, I used a Sniffspot to introduce my dog, Tex, to another dog. Being able to have a neutral location, with plenty of space to run, but with the safety of having a fence really helped ensure that the meet & greet was a total success! I was so proud of Tex for behaving so well. I don't think I would have been able to set him up for success had it not been for Sniffspot! So truly, a big big thank you!
I just wanted to send you guys an email and thank you so much for creating a service that is perfect for reactive pups. I get emotional thinking about your service and wish I'd known about it sooner. My dog was dog reactive and very nervous of people, and unfortunately had to be put down due to his aggression. I know Sniffspot would've helped him. Anyway, I just wanted to say thank you and offer my assistance in anything you guys might need - whether it be user testing or providing new feature feedback. I appreciate what you guys do and am excited to use your service when I get a new pup.