There's nothing quite like curling up with your favorite furry friend and a good book. If you've just brought home a new dog, and you're deciding where to move your books to make room for your new pup, then you may want to take inspiration from the written word to name your canine companion.
Whether you prefer classic literature with top hats and horse-drawn carriages, or fantasy tales with swords and dragon-drawn carriages, finding name inspiration in your favorite books can create a special bond between you and your dog, setting the stage for all the snuggles to come. And in case you need a few ideas, we've put together a list of 101 dog names inspired by literature.
Punny pet names inspired by authors and characters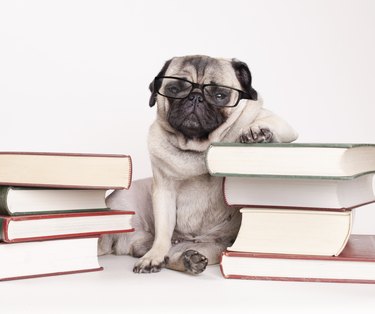 Bark Twain

Jane Pawsten
Dogstoyevsky
J.K. Growling
Virginia Woof
Sir Arthur Canine Doyle
Karl Barx
Sherlock Bones

Beowoof
Hairy Pawter
Mary Puppins
Winnie the Pooch
Bilbo Waggins
Names of famous dogs from literature to give your pup a dignified air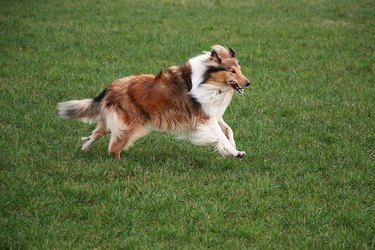 Lassie

Toto
Odie
Clifford
Buck
Yeller
Tock
Fang
Argos
Ribsy
Literary heroines perfect for the name of a female dog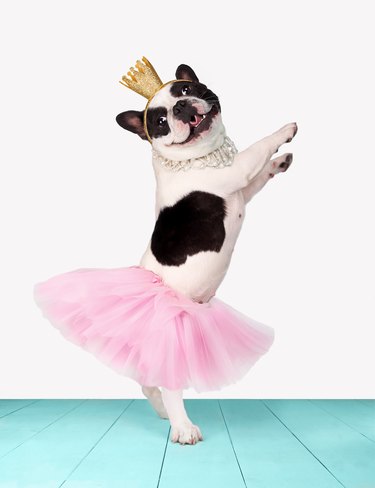 Lizzie

Jo
Hester
Viola
Pippi
Arwen
Golightly
Juliet
Ophelia
Celie
Scout
Alice
Scarlett
Beatrice
Cleopatra
Literary hero names perfect for a male dog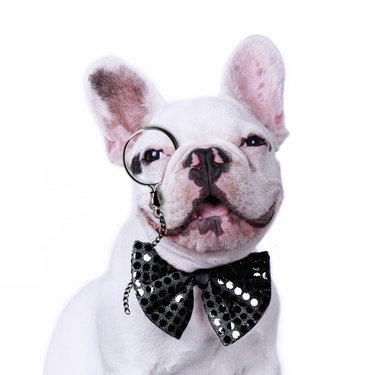 Darcy

Gatsby
Othello
Jekyll
Puck
Quixote
Atticus
Romeo
Hamlet
Iago
Huck
Moriarty
Marlowe
Holden
Ernest


Supernatural beings from literature for dogs with a little bit of mystery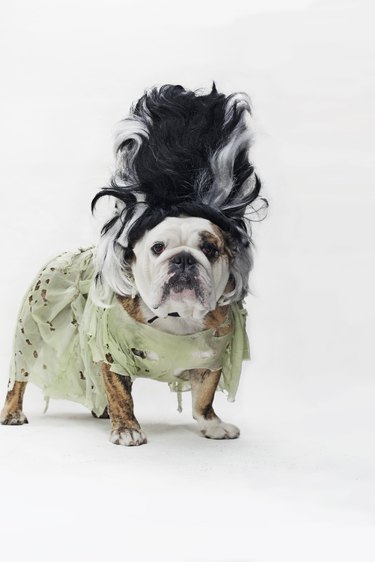 Jabberwocky

Frankenstein
Hippogriff
Golem
Dragon
Morlock
Dracula
Pixie
Griffin
Pegasus
Fantastic characters from modern literature that make great dog names
Sirius
Arya
Sansa
Lupin
Dany
Hermione
Katniss
Drogo
Cullen
Romona
Bella
Tris
Fairytale and storybook character names for dogs that you want to live happily ever after with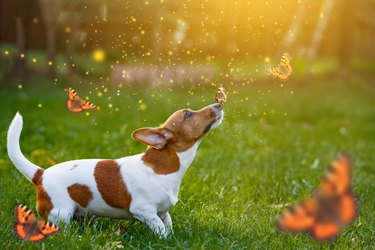 Thumbelina

Ali Baba
Pan
Aurora
Hansel
Grettel
Rapunzel
Cinderella
Brier Rose
Other fun literary words that double as great dog names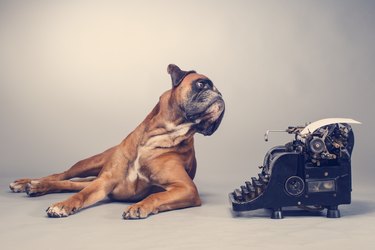 Scribe

Quill
Flourish
Sonnet
Couplet
Syntax
Novella
Genre
Scribble
Paradox
Simile
Apostrophe
Fable
Motif
Drama
Parchment
Script
Do you need more inspiration for your new pet's name?
Pets are like our children. We love them, care for them, and we get to dress them up in adorable outfits so it's extra important that we take time to find the perfect pet name that reflects their personality and potential. Because settling on a name for your new pet can be hard and emotionally wrenching (oh the indecision!), we've gathered nine pet-naming techniques to find the perfect fit, as well as assembled a handful of our most beloved lists of pet names below!