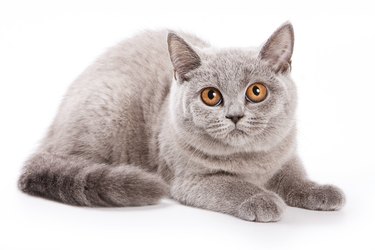 We know that you love nothing more than a sweet new kitty to call your own. If you just welcomed in a furry new family member, congrats! You'll of course be busy getting your new favorite feline adjusted to his or her new home, but one of the biggest questions on your mind must be – what will you name your new cat?
Obviously, a name is so important. It helps to define your kitty's personality, and when you think of the right name, it just fits. But first, you probably need a little help brainstorming, and if you have a new grey cat in your life, you're in luck. We've come up with a list of 110 fabulous names that might be just right for your silvery new kitty.
Names that describe your kitty's beautiful shade of grey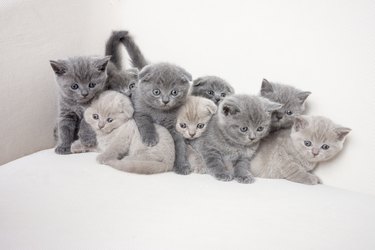 Steel

Silver

Dusty

Ash

Slate

Taupe

Charcoal
Shadow
Pewter
Heather
Glaucus
Concrete
Grizzle
Metallic
Suede
Nature-inspired names for naturally fabulous cats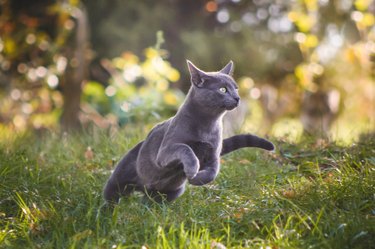 Rocky

Stone

Iron

Smoky
Storm
Skye
Granite
Dusk
Aluminum
Carbon
Opal
Cloudy
Foggy
Pebbles
Luna
Pearl
Sterling
Comet
Misty
Graphite

Ore
Haze
Horizon
Names inspired by feelings and personalities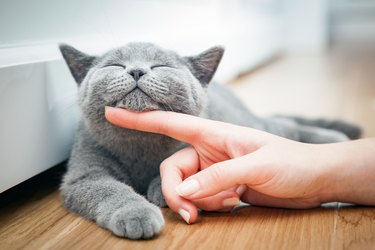 Cool

Calm

Zen
Serenity
Harmony
Serena
Poise
Amity
Melody
Chill
Grumpy
Names of myth and legend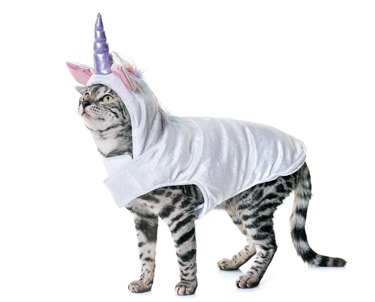 Zeus

Athena
Selene
Osiris
Astrid
Chandra
Aurora
Angel
Olympus
Quest
Phantasm
Apollo
Cosmo
Orion
Atlas
Nova
Siren
Dryad
Goddess
Sylph
Names inspired by movies and TV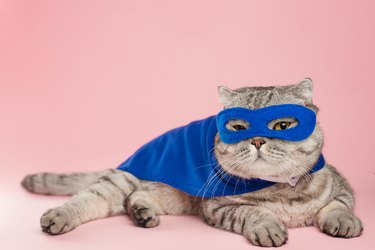 Fifty Shades

Darth

Mystique

Dorian
Loki
Dumbo
Elsa
Baloo
Eeyore
Organa
Steamboat Willie
Silver Surfer
Mewtoo
Zorro
Empress
Gremlin
Jinkies
Punny names for silly cats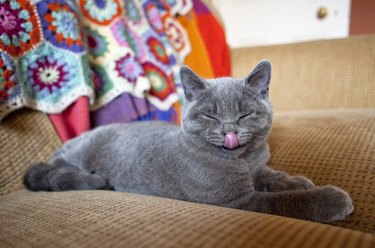 Earl Grey

Cinder-ella

Grey Gatsby

Alexander the Grey

Kitty Stardust
Katniss
Volder-meow
William Shakespurr
Hello Kitty
Catastrophe
Meowy Poppins
Hairy Potter
Human names for silvery kitties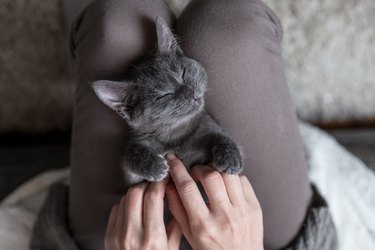 Tabitha

Blanche

Cole
Ariana
Aurelia
Stella
Nash
Leo
Hazel
Celeste
Delilah
Fay
Need more inspiration for your cat's name?
Check out these other posts for more cat name inspiration!