Naming a dog can be a testament to their specific personality, or it can serve as an homage, of sorts, to some other interest or passion that holds a special place in your heart. For sea lovers or anyone who is particularly drawn to the allure of the ocean, nautical-themed names can be a great way to honor what you love anytime you speak to or think of your pet.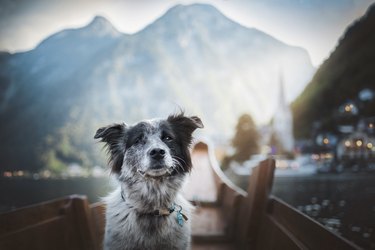 Whether you're a skilled sailor or someone who dreams of spending their days adrift, check out these 101 nautical dog names for the canine companion who's meant to cruise the high seas with you.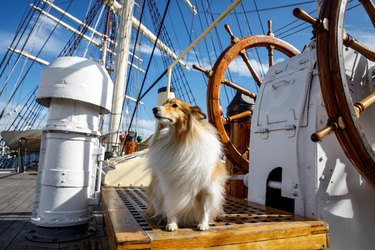 If you have a good boy with sea legs, or you just wish to bless your dog with a nautical pet name, this list is filled with great ideas and sources of inspiration. Many ship parts and positions have masculine-sounding names, which could easily be applied to your four-legged friend. When searching for the perfect name for your pet, think about their favorite things to do, or maybe activities they dislike, as well as some quirks that are unique to them.
Fiddley: Not only is this a very adorable name for a canine, a fiddley also refers to the space above a ship's engine room.
Forest
Gunner
Hank
Jack
Kent
Leech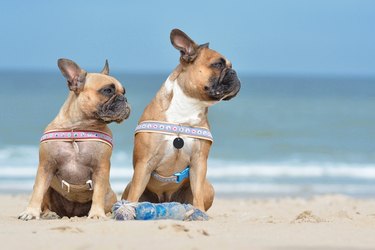 Martin
Matey
Oaks
Peter
Pirate
Skipper: A great name for a leader of the pack-type dog, the skipper is the captain of any boat.
Spanky
Splash
Stemson
Stevey
Stripes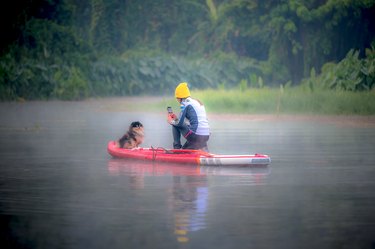 Nautical dog names—female
There are decidedly fewer names in this section than in just about any other section on this list, but feminine names rule the sea! After all, every ship has a female name, and many of the things that rule the ocean herself, like the moon, are said to be feminine in nature and energy. We've come up with a handful of nautical dog names for female pups that might inspire you, but if you don't see anything here, just think of your favorite boat or body of water for more ideas!
Annie
Aqua
Ariel
Bitsy
Bitt
Carena: Carena is not only a beautiful name meaning "beloved," it also refers to the part of a ship that's always underwater.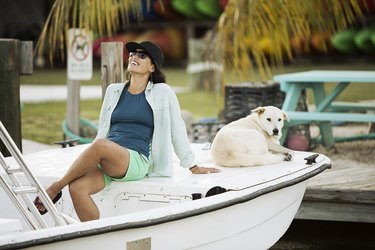 Moon
Ocean
Pearl
Portia
Queenie
Sasheer
Sky: What would a day of sailing be without the big, blue sky in front of you? Sky is a fairly common name for dogs, and could suit just about any canine friend.
Sprinkles
Star
Sunset
Taffy
Windy
Zabra
Nautical names for dogs that are gender-neutral
When it comes to giving your furry friend their own name, anything can be considered gender-neutral, really. A dog's name should highlight their personality and best, or worst, traits, so don't be afraid to think outside the box when coming up with name ideas. For nautical dog names that could work for any canine companion, think of things that you would associate with sailing, the sea, ships, or other imagery, like colors, natural elements, and deck positions.
Anka
Beachy
Beacon
Blue
Bowers
Breezy
Buoy
Busy Bee
Chocks
Cringle
Decker
Del Mar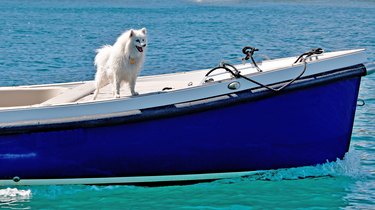 Dingy
Doc
Dunkie
Floats
Gaffs
Gallant
Guppy
Jib
Knots: Knots tied with rope are not only useful for sailors, the term "knots" is also how nautical miles per hour are measured, which could be a fun name for a fast dog.
Lazar
Lee
Lighthouse
Morgan
Navin
Ropes
Rower
Sailor
Sails
Salty
Schooner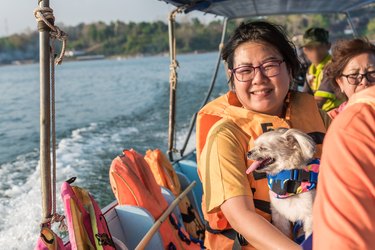 Scuttles
Shippy
Shorsey
Snotty
Swabs
Tacky
Timber: Timbers are the frame of a ship which gives it its strength, and could be a great name for a dependable or sturdy canine.
Turtle
Walty
Waves
Wharf
Whips
Nautical dog names inspired by pop culture
You don't have to be too strict or serious when giving your dog a nautical pet name — not everything needs to be a Hemingway reference or ship structure! If you, or your dog, have a playful personality but are looking to keep things pointed in the direction of the high seas, look to pop culture references to help inspire you! This could include famous ships, characters from film and television, explorers, or even mythological gods — let your imagination run wild.
Bowie
Cruise
Dora
Ed Helms
Hook
Lil Yachty: Lil Yachty is a rapper, songwriter, and producer from Georgia, and could make a cute name for any seafaring pup.
Magellan
Neptune
Paul Ruddy
Poseidon
Rivers
Stormi