There's nothing wrong with names that identify your cat as a boy or a girl. But a unisex or gender- neutral name is unique. A gender-neutral cat name is like a badge of honor for your cat. It indicates that they have a personality so unique it doesn't have to fit into a gender box!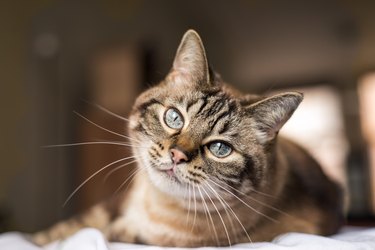 Here's a personal example of why gender-neutral cat names work so well: I had a kitten I was sure was a boy. I named him Sid, as in Sid Vicious, because he was white with a black stripe down the center of his head that looked like a punk haircut. But Sid got pregnant! Oops. She became a Sidney, and it all worked out for the best. I was so attached to her as a Sid that changing names from something more gender-identifying would have been hard.
Here's a list of 113 gender-neutral cat names to inspire your Sid or Sidney, whichever they happen to be.
Acorn
Ash
Alpha

Andy or Andi

Almond
Aloha
Aspen
Asti
Beaujolais
Bacardi
Bandit
Bigwig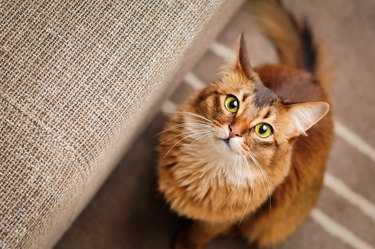 Blue

Biscuit
Bourbon
Buddha

Bunny
Blackberry

Buttermilk
Blossom

Butterscotch
Cappuccino
Champagne
Cabernet
Casper
Cava or Kava
Chardonnay
Cerveza
Checkers
Clover
Cloud or Cloudy

Coconut
Comet
Cotton
Dandelion
Denali
Diamond
Digger
Dogwood
Domino
Dot
Ebony
Eskimo
Ember

Flame
Fiver

Freckles
Giggles
Google
Gold or Goldie
Hazel

Hennessey
Hunter
Inky
Ivory
Jaguar
Jazz
Kahuna
Karma
Klondike
Latte
Lava
Licorice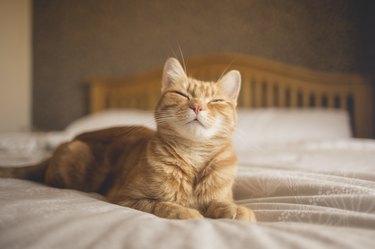 Lynx
Merlot
Marbles
Marsala
Marshmallow
Mocha
Mouse
Mystic
Ninja
Nova
Nettle
Nibble or Nibblet
Nom Nom
Nummy
Nimble
Onyx
Oreo

Pinot
Patches
Pepper
Phantom

Pickles
Pixel
Puddles
Popcorn
Qwerty
Racer
Rainbow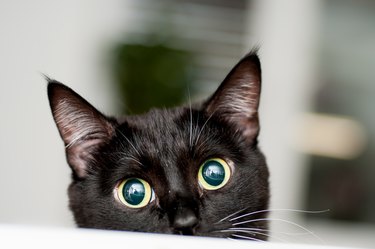 Raven

Rocket
Rebel
Sage
Shadow
Silver
Sid or Sidney
Smokey
Snowflake
Speckle
Storm or Stormy

Tabasco
Tattoo
Tiger
Twilight
Thistle
Vanilla
Vegas
Velvet
Whisper
Willow

Zippy
Zipper