Watch out world: There's a new crop of graduates entering the workforce and they're adorable as heck.
1. "Mr Ralph is proud of himself for graduating 🎓"
2. "Big day for Fry! He graduated from his puppy classes and he finally mastered Paw!"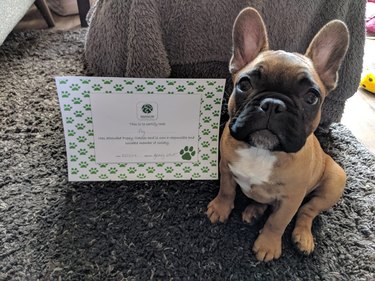 3. "Kasper is now a certified good boy! Puppy School ✅"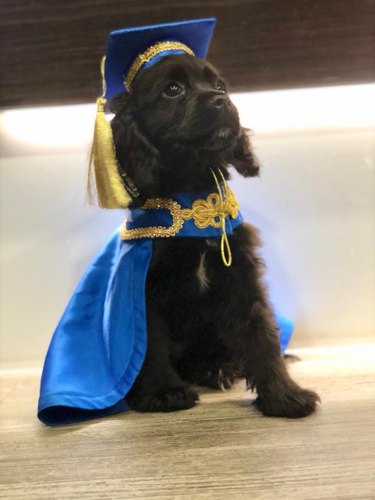 4. "Hey guys, I did the graduation thing 😊😊"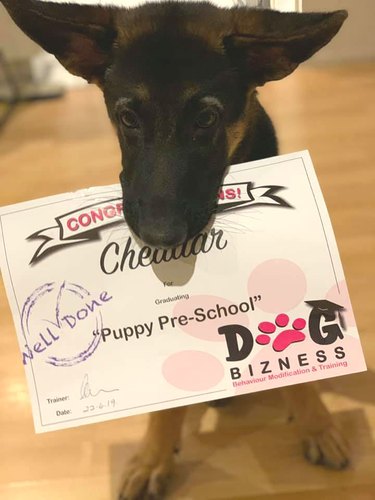 5. OMHG: "Elliot aced Agility & Tricks 101 even though he was in the midst of a few ear surgeries and had to wear a bonnet the whole time ❤️😂"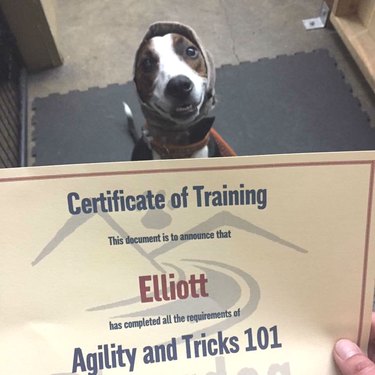 6. "Toe bean at his graduation looking proud"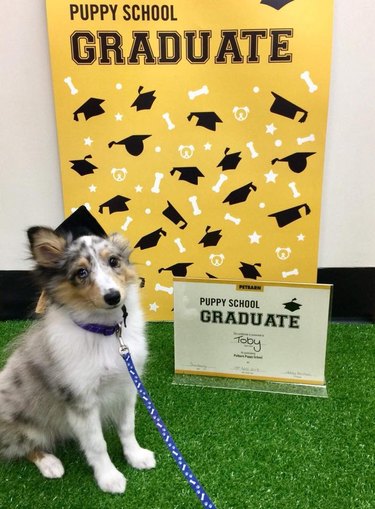 7. "This little one graduated Obedience School today!! The other pups in the back are waiting in line to get their graduation hats"
8. "She just graduated with a Bachelor's degree major in melting my FREAKING heart"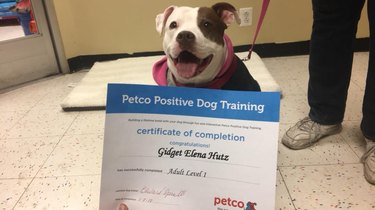 9. "It took a team effort but Kona did herself a diplomaring"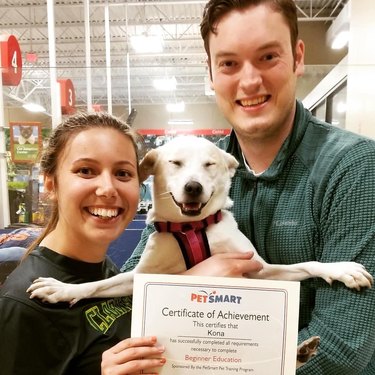 10. "Maverick's face after I told him he had to get a job and start pulling his weight around the house now."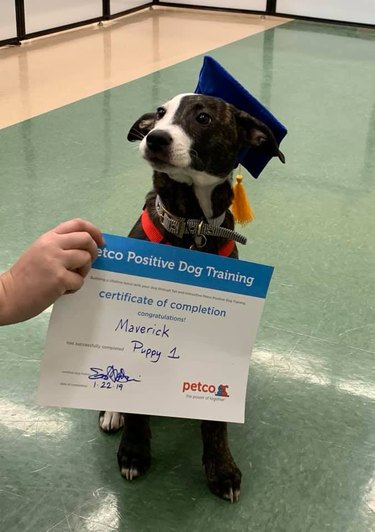 11. "Our little girl Gracie whippet graduated puppy pre-school. She's a proud pooch!"
12. "Guess u could say someone was excited to graduate puppy school"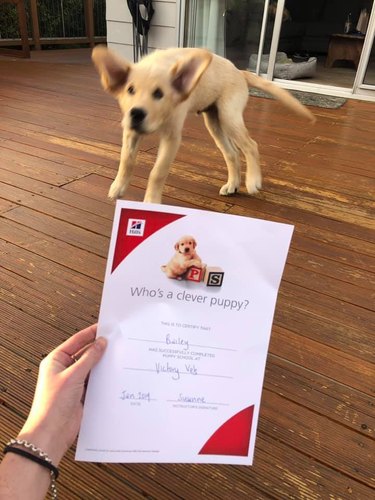 13. "Flick completed Puppy Pre-school today. Here's his graduation photo."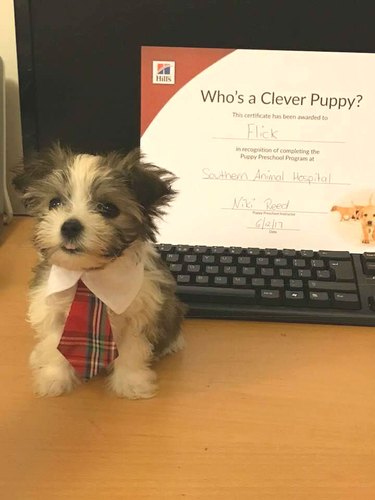 14. "Proud parents of our graduated doggo"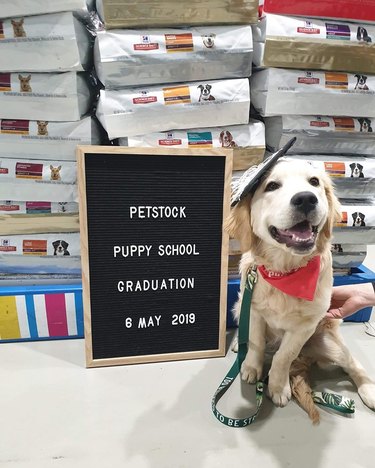 15. "I studied hard so my humans can have a better life"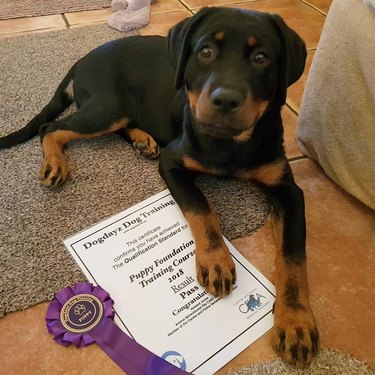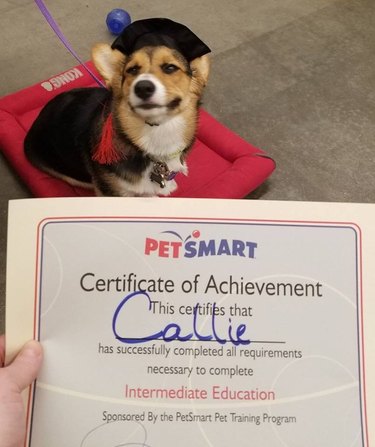 17. "Maggie did a graduate but was less than enthused when I told her to start thinking about the LSATs 🎓😍"
18. "My boy Alabama's graduation picture from puppy school. He wasn't at the top of his class but HE GRADUATED!! 🥳"
"Aww! Tell Alabama it stands for: Did Unbelievably Neato, Come Eat! And give him all the treats and snuggles! 🐾"
19. "Smort boi graduates puppy school 🥳"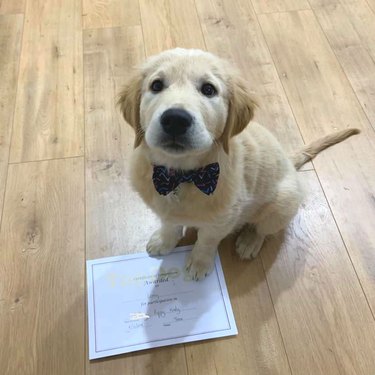 20. "So my brother graduated today .... "