Sure, you may love that cozy feel of a soft blanket, but these pups love it more.
1. "There are cozy goals and then there are ~COZY GOALS~" (Hover over to play)
2. "Snoopy has done this since day 1 too 😍"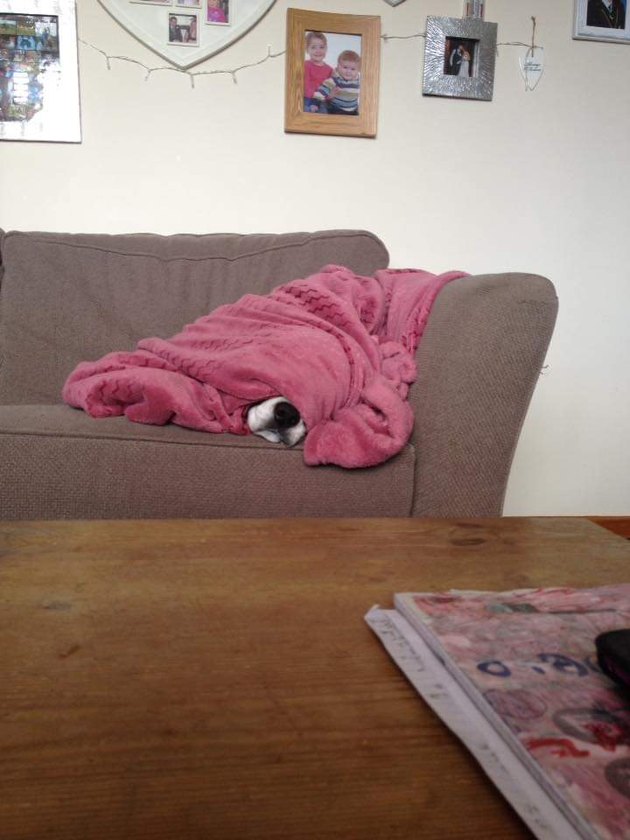 3. "Duke finds this relatable as heck !!"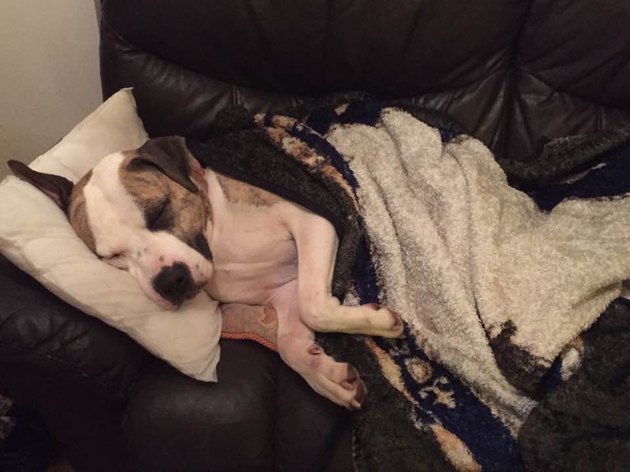 4. "[Same] But I've never caught him with the camera, doing it! #beagle"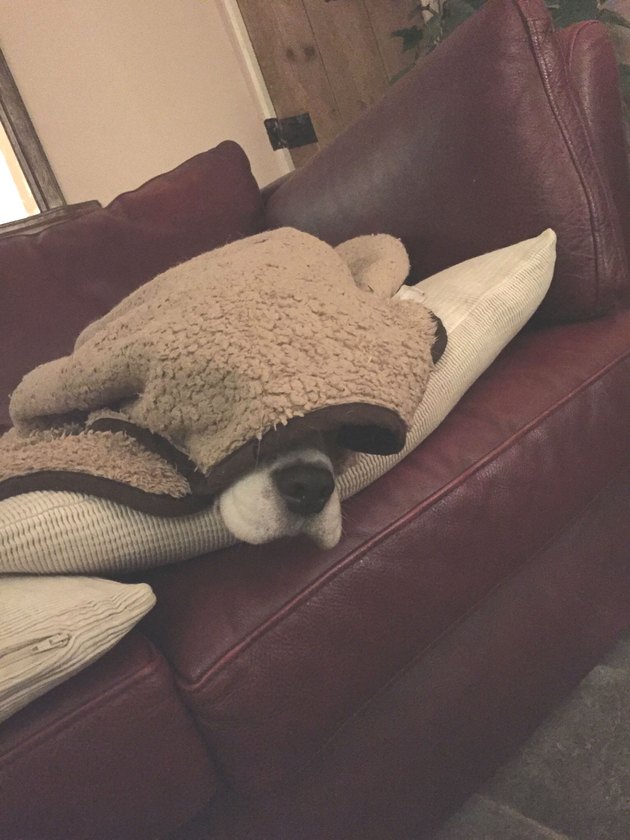 5. "Our beagle does this too! They know exactly how to manipulate blankets and pillows for ultimate comfort! ❤️"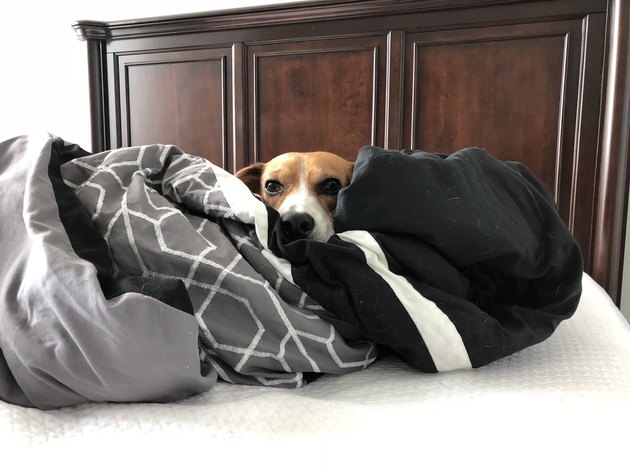 6. "My weenie dog Baxter does this same thing 😁 He thinks anything made of cloth is his blankie."
7. "My niece thought it was odd when she came home and found that after I tucked the kids in I tucked Maggie & Lulu in under the Christmas tree. I am now the dogs favorite aunt.❤️🎄🐶"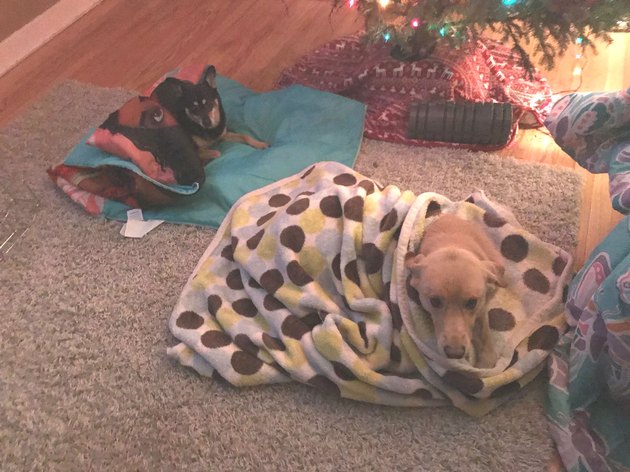 8. "My pup loves to sleep this way. But insists we do it for her."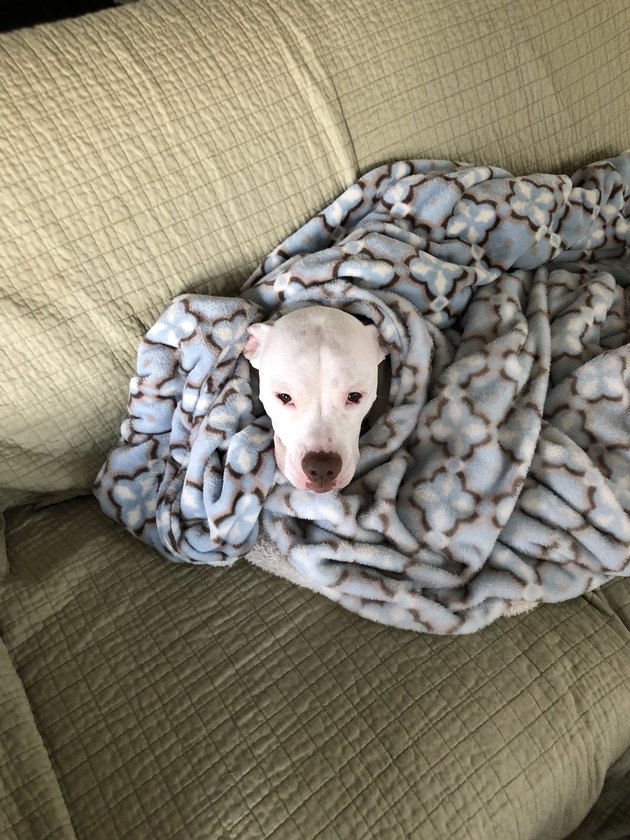 9. "Eddy's got it down too"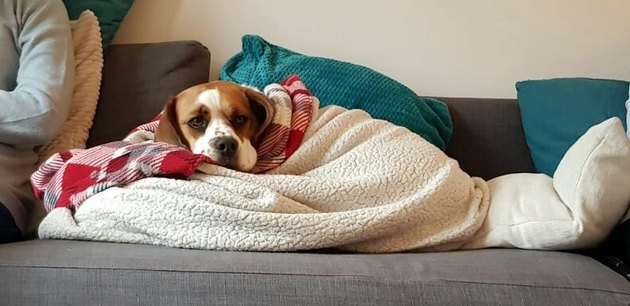 10. "Barkis didn't even know it was a thing. 😉"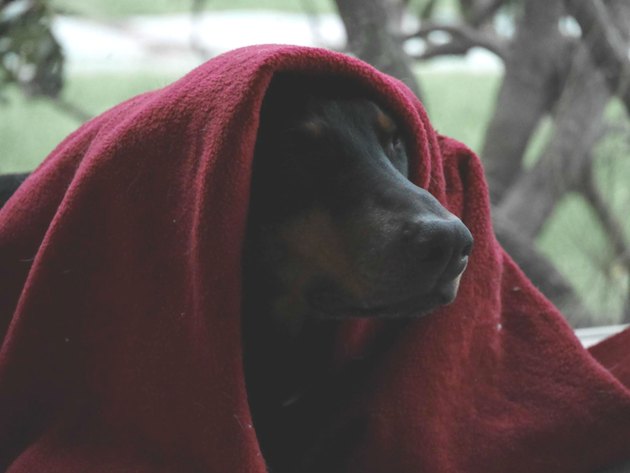 11. "My Jasper does [it] too!"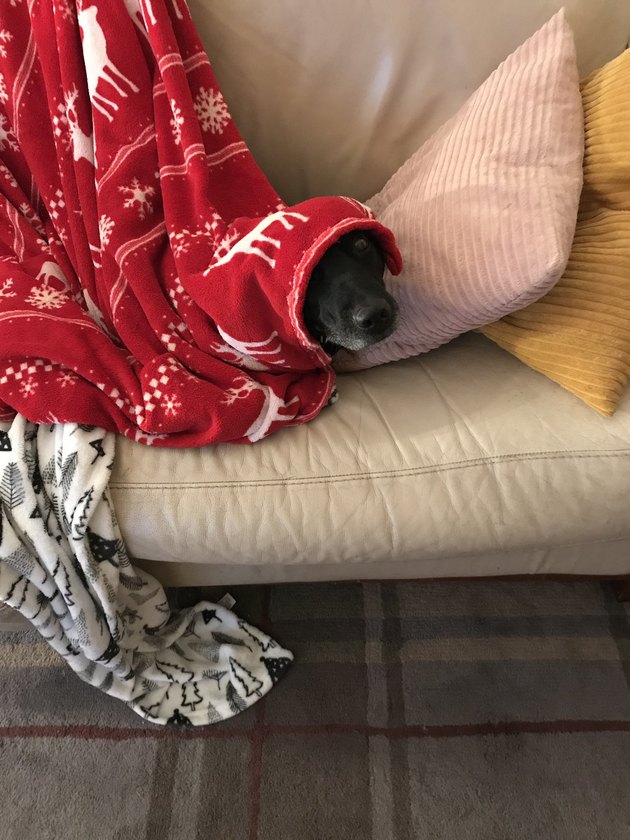 12. "Here's Rudy , waking up this morning."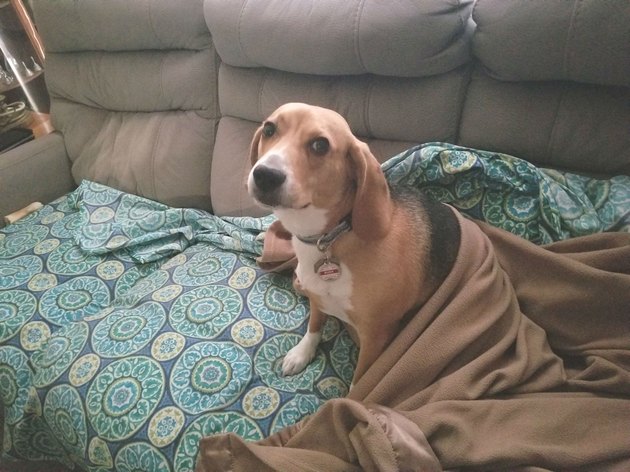 13. "Can confirm this is Big Beagle Energy."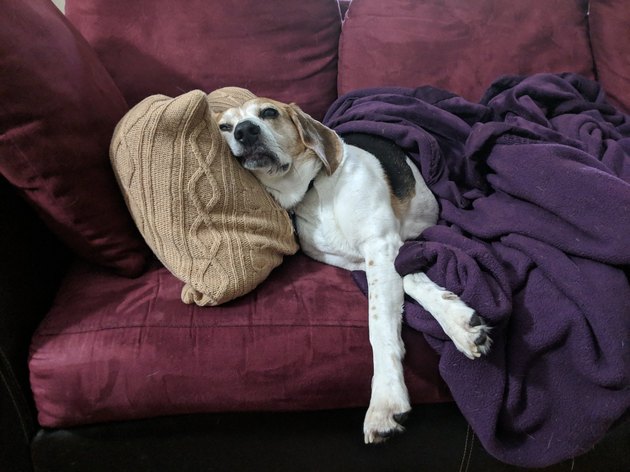 14. "My good beagle is also a covers enthusiast"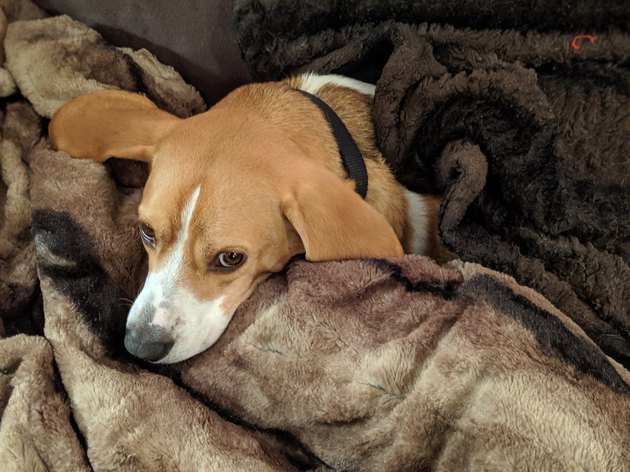 15. "My boy Kai does this crazy thing with his bed. He tosses it over himself and gets a toy or a snack. 🤣"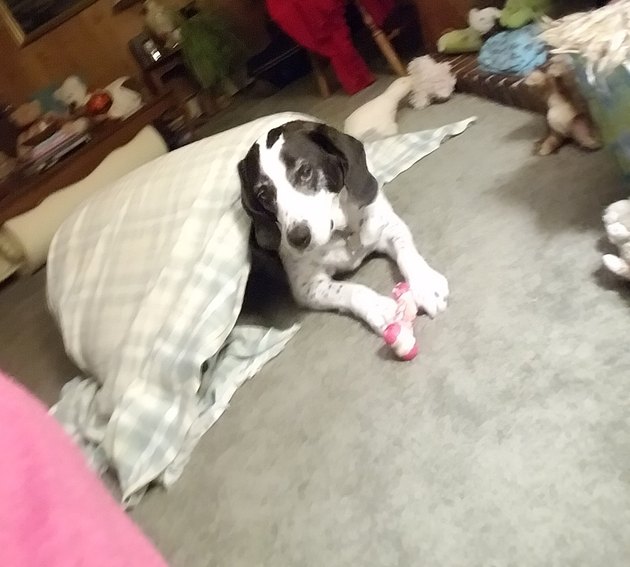 16. "McDuff loves to snuggle in a blanket too"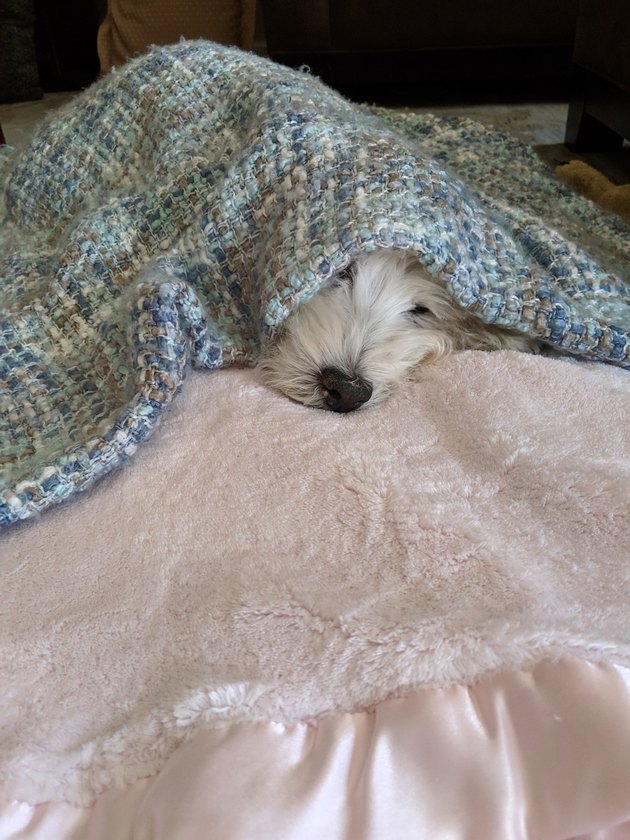 17. "She's not talented to pull her own blankets up on her, but she does love fluffing her nest up lol"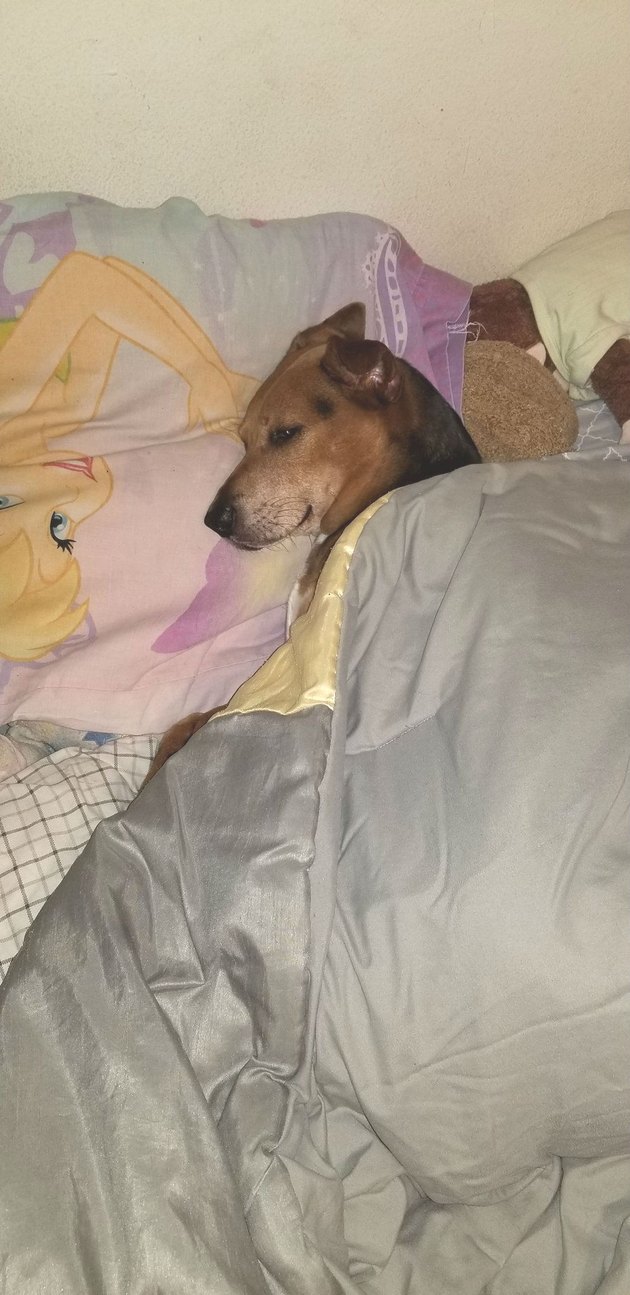 18. "Here's one of our 'golden oldies' snuggling in a recently donated blanket to keep warm & cosy away from the horrid monsoon rains that are flooding our hospital & sanctuary in India!"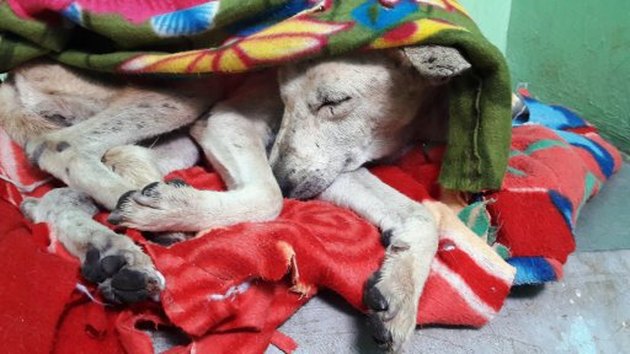 19. "My #Gizzy steals my spot in the morning when I have to get up for work She goes right in my warm spot, gets under the covers & puts her head on my pillow #SpoiledRottenLittleGirl"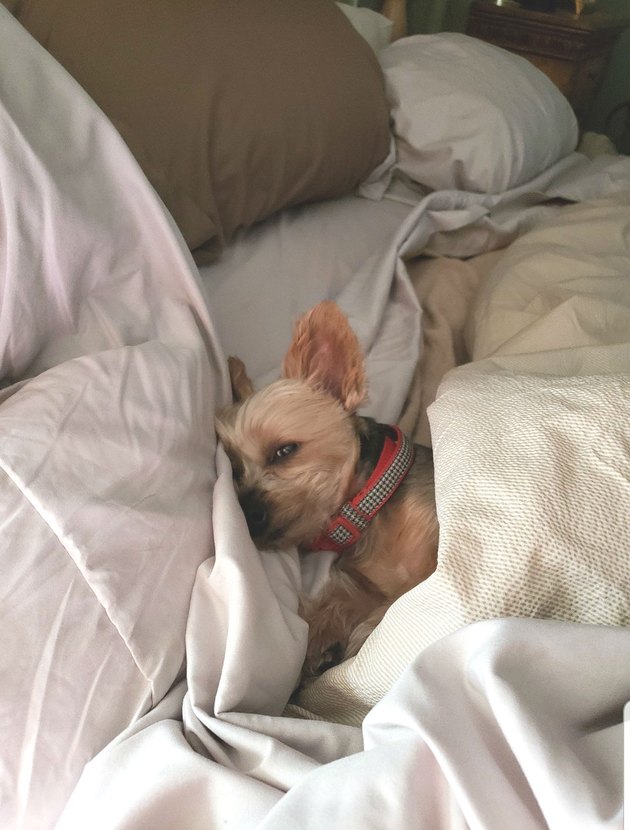 20. "Daisy always likes to be Uber something"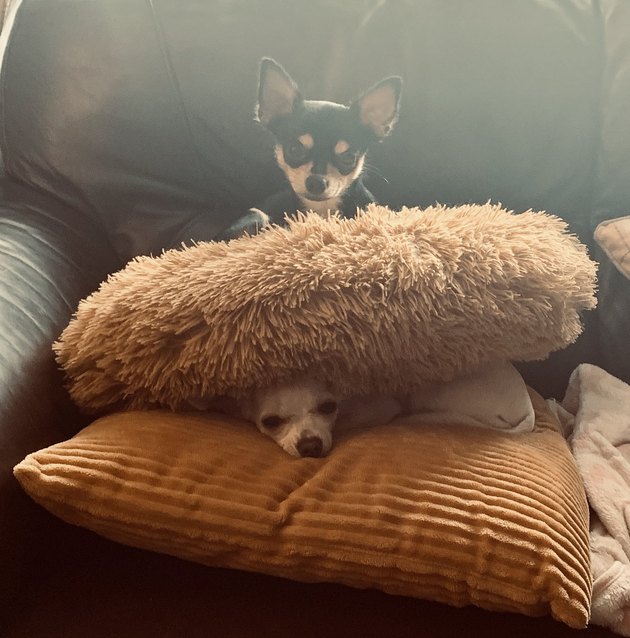 21. "Ricky my Rat Terrier prefers the electric mattress pad underneath it all."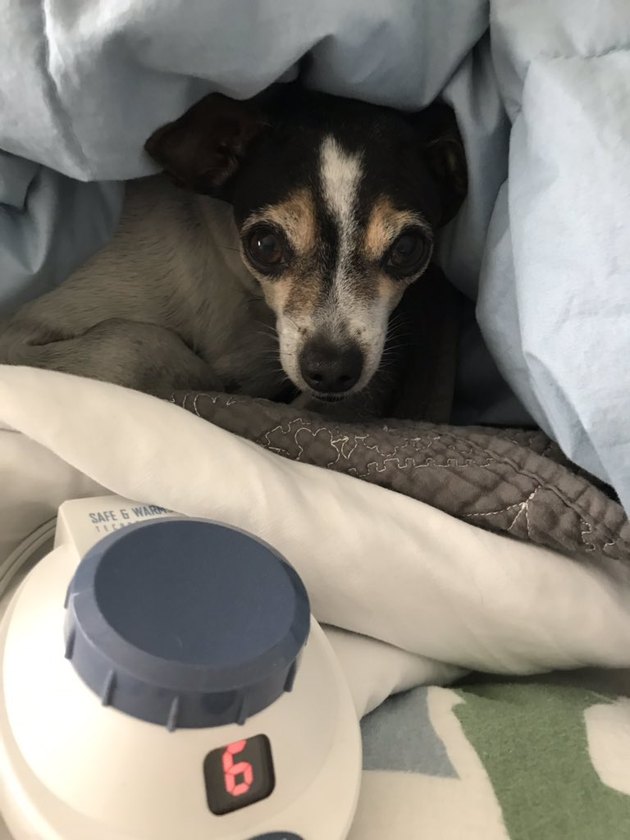 22. "Here's my BoBo"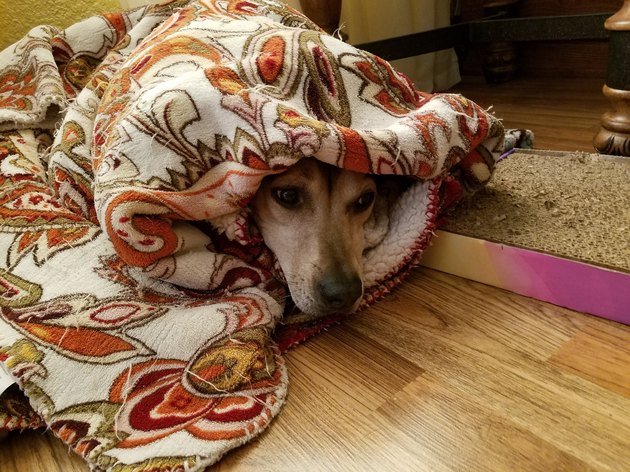 23 "Close enough amirite or amirite 🤷🤷🤷"