It's all smiles for your dog, and a happy pup calls for a happy name! Check out this tail waggin' list of happy dog names guaranteed to delight you and your new friend.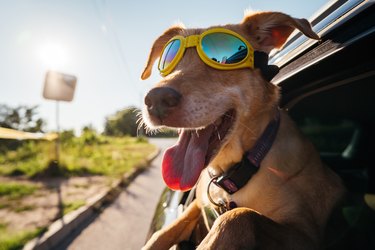 Alvin
Bandit
Banjo
Barney
Bingo
Bo
Bolt
Boomer
Bud
Buddy
Cam
Charlie
Chase
Chip
Cody
Cooper
Cuddles
Dino
Dodger
Frisky
Fritz
Gilmore
Gus
Happy
Jagger
Lucky
Mamba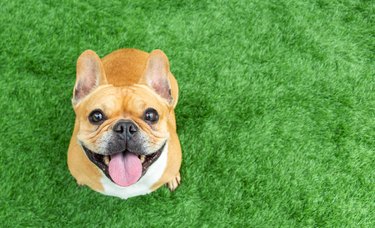 Marley
Max
Merry
Mojo
Moose
Noodle
Otto
Peppy
Pip
Riley
Scampy
Scrappy
Skipper
Skippy
Skittles
Smiles
Snap
Snoodle
Sparkie
Toby
Toodles
Waffles
Wags
Wiggles
Zipper
Zippy
Zoom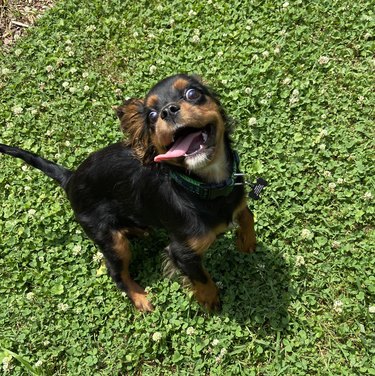 Asta
Bear
Bebe
Bella
Bonnie
Sushi
Bubbles
ChaCha
Cheeky
Cheerio
Sweetie
Clover
Daisy
Dancer
Dimples
Dipsy
Dizzy
Fancy
Ginger
Harper
Hippy
Holly
Hoppy
Java
Jiggly
Jolly
Joy
Joyce
Kisses
Kiwi
Libby
Lilly
Loki
Lola
Lover
Lovey
Lovie
Lucy
Luna
Molly
Pattie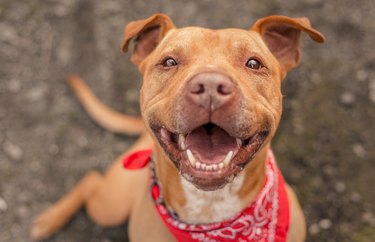 Peppa
Pixie
Poppy
Puppy
Rainbow
Roxie
Sadie
Sally
Sandy
Sassy
Strawberry
Suki
Sunny
Gigi
Piper
Polly
Rosie
Taffy
Tickles
Tillie
Tippy
Do you need more inspiration for your new pet's name?
Pets are like our children. We love them, care for them, and we get to dress them up in adorable outfits so it's extra important that we take time to find the perfect pet name that reflects their personality and potential. Because settling on a name for your new pet can be hard and emotionally wrenching (oh the indecision!), we've gathered nine pet-naming techniques to find the perfect fit, as well as assembled a handful of our most beloved lists of pet names below!