There is nothing better than a dog who is always ready for a day of play! If you have a frisky dog who's always got a case of the zoomies, then check out these 140 playful names that are perfectly suited for your spunky spitfire.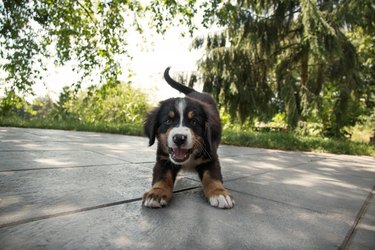 Playful names for male and female dogs
Arrow

Aston
Astro
Audi
Barney
Beemer
Birdie
Biscuit
Bubbles
Bizzy
Blitz
Blithe
Bolt
Breezy
Bronco
Bubbles
Button
Candy
Chaos
Chase
Chevy
Chip
Chipper
Cisco
Coco
Crowther
Dancer
Dash
Dungaroo
Ernie
Fancy
Fetch
Fig
Finn
Fizz
Flip
Folly
Fox
Foxy
Frisky
Fritz
Frolic
Fuji
Gala
Go-go
Goofy
Guinness
Gunner
Happy
Havoc
Holiday
Jazzy
Jet
Jiff
Jiffy
Jolly
Kai
Keen
Kona
Laguna
Lark
Lively
Loki
Lolli
Luca
Max
Merry
Mighty
Mischief
Mitzi
Moby
Monkey
Naughty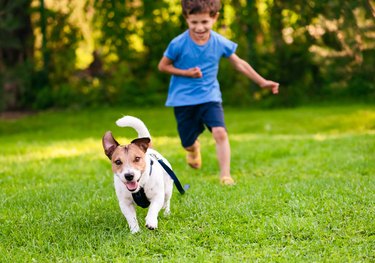 Nibby
Otis
Owen
Ozzie
Peanut
Pearl
Pepper
Peppy
Pip
Piper
Pixie
Pounce
Pronto
Puck
Rocket
Rocky
Rodeo
Rollick
Roxie
Roxy
Rufus
Rush
Rusty
Scooby
Scooter
Scottie
Scrappy
Shelby
Skeeter
Skip
Skipper
Skippy
Skittle
Skittles
Skyler
Sniper
Snoopy
Sookie
Spanky
Sparky
Spaz
Spirit
Spunky
Sticky
Striker
Sunny
Sushi
Tallulah
Tango
Tink
Toffee
Trick
Trouble
Tug
Tugger
Turbo
Vega
Wilder
Winnie
Wolfie
Zannie
Zara
Zip
Zipper
Zippy
Zoom
Zorro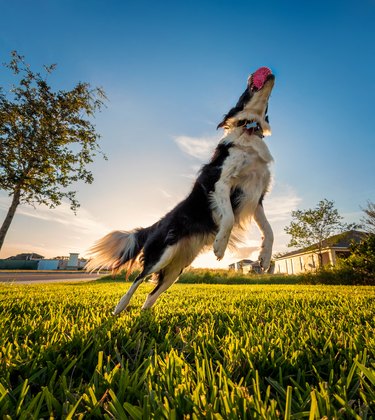 Do you need more inspiration for your new pet's name?
Pets are like our children. We love them, care for them, and we get to dress them up in adorable outfits so it's extra important that we take time to find the perfect pet name that reflects their personality and potential. Because settling on a name for your new pet can be hard and emotionally wrenching (oh the indecision!), we've gathered nine pet-naming techniques to find the perfect fit, as well as assembled a handful of our most beloved lists of pet names below!