These smiley, happy dogs are guaranteed to brighten up your day and turn that frown upside down!
1. Gizmo the Samoyed is very happy to have his Halloween portrait taken!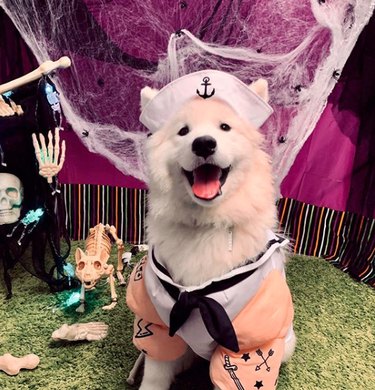 2. Snacks are always a reason to smile.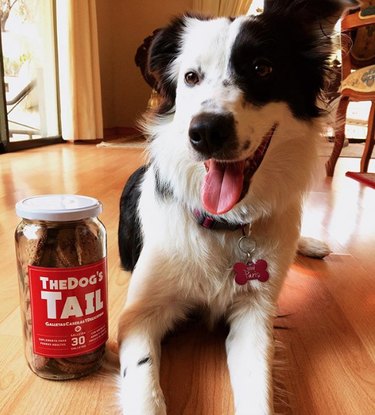 3. "So happy to see you!"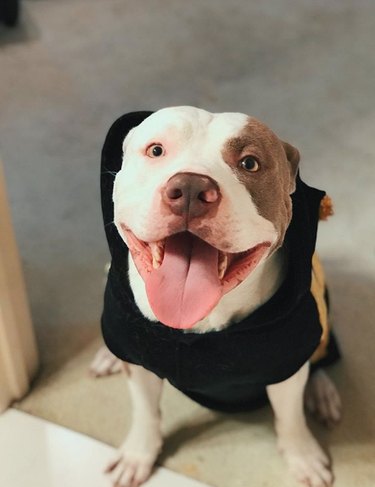 4. Beautiful fall weather will put a smile on any dog's face!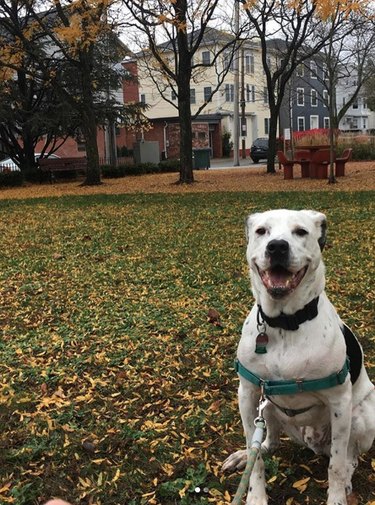 5. Someone looks super happy about her spa day!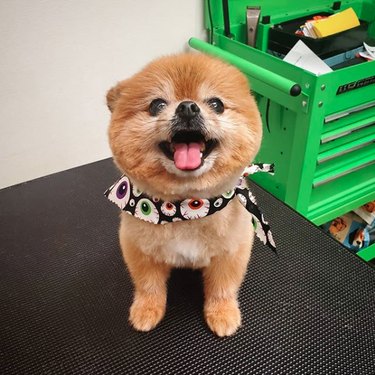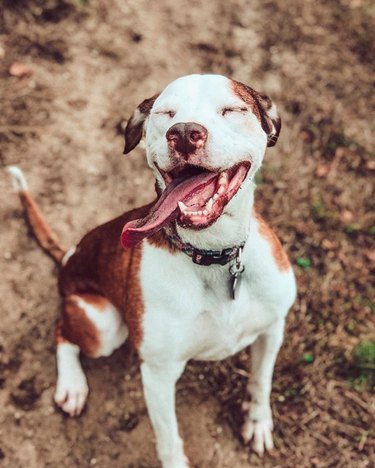 7. That's a million-dollar smile!
8. This smile means business!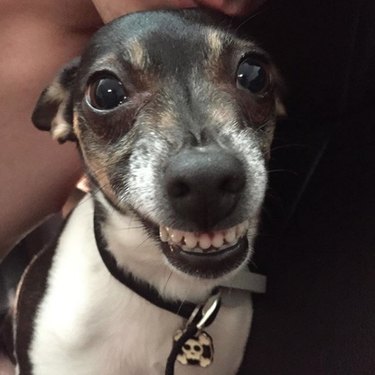 9. Smiling, even in sleep.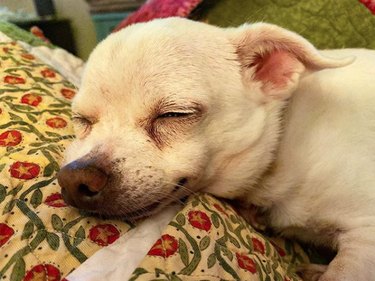 10. Just loungin' with a big smile on.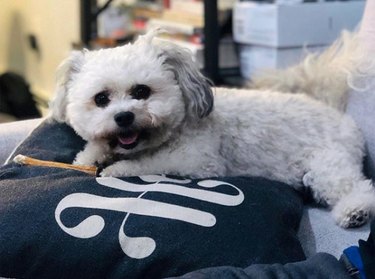 11. "Love that sunshine on my face!"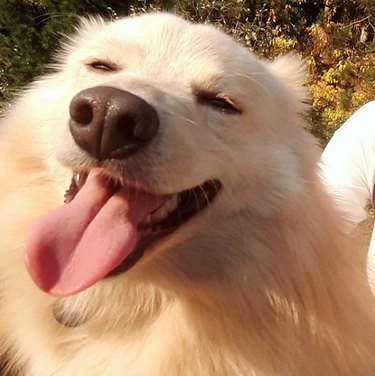 12. One of these two is super pleased with that dinosaur bone. The other is unsure.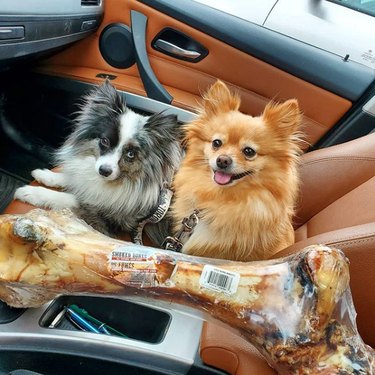 13. "Freshly groomed and ready for my close-up!"
14. Those are some pearly whites!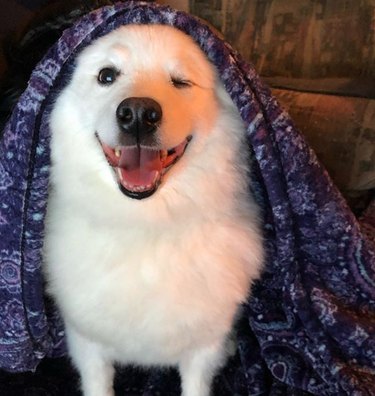 16. "So content to be with my person — let's hold paws!"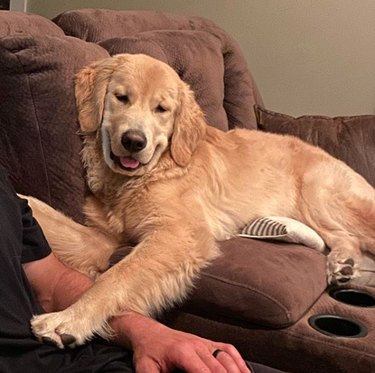 17. Georgie the Frenchie looks absolutely thrilled with life!