Cuteness may earn compensation through affiliate links in this article.
With so many dog treats out there, it's easy to get overwhelmed. But in this noise, there are signals — like customer reviews—that will lead you to the best products for your pup and their needs.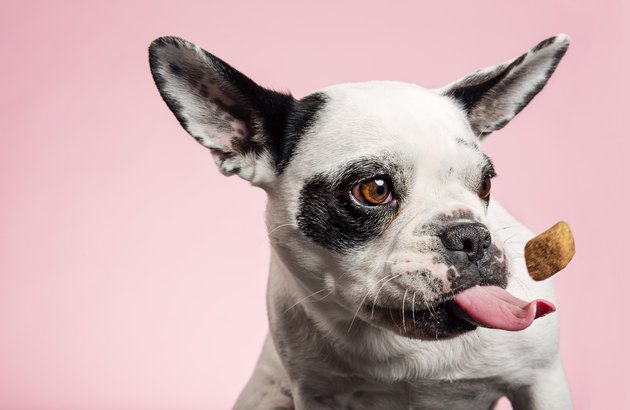 From dental treats and biscuits to bully sticks and pill covers, here then are 7 of the best reviewed dog treats out there.
1. Annamaet Grain-Free Aqualuk Cold Water Formula Dog Treats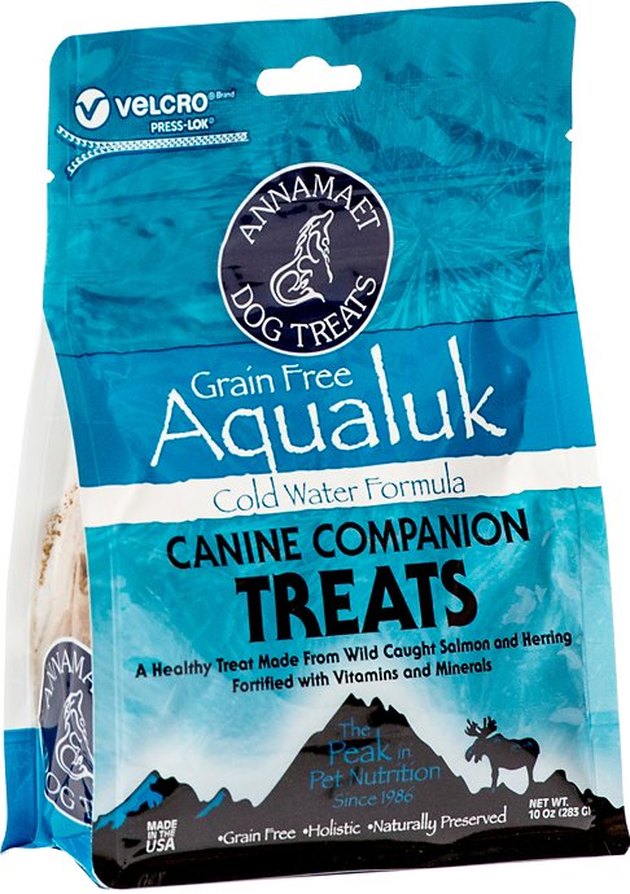 In particular, Chewy's customers rave about the ingredients (including wild-caught salmon and herring), the hard, biscuit-like texture that makes the dogs work for their snack, and the impact these treats have on treating quality of life symptoms such as flakey coats, upset stomachs, and pet allergies.
2. Stewart Pro-Treat Cheddar Cheese Freeze-Dried Dog Treats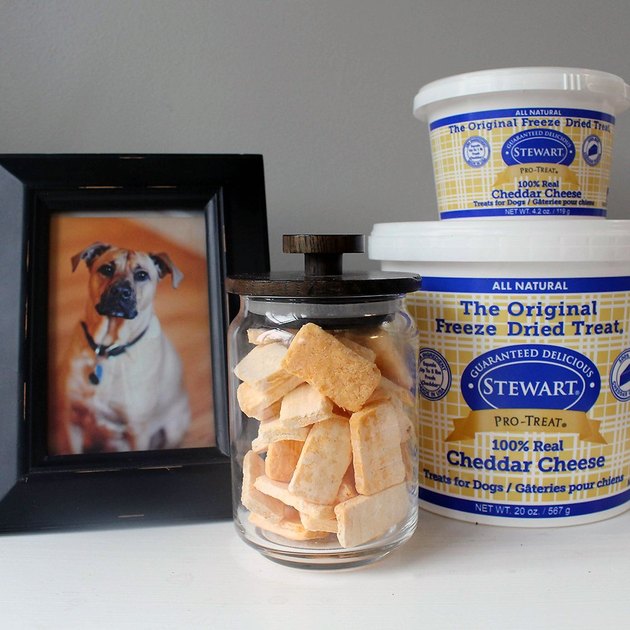 Made with 100% real cheddar cheese sourced from America's heartland, Stewart Freeze-Dried Dog Treats provide pups with the protein and calcium they need. The freeze-dried method locks in flavor and nutrients and small batch sizes ensure that quality never lags.
Some customers report using them as a delicious standalone treat while others layer them as a topper on regular meals for fussy eaters.
3. Greenies Pill Pockets Canine Hickory Smoke Flavor Capsule Dog Treats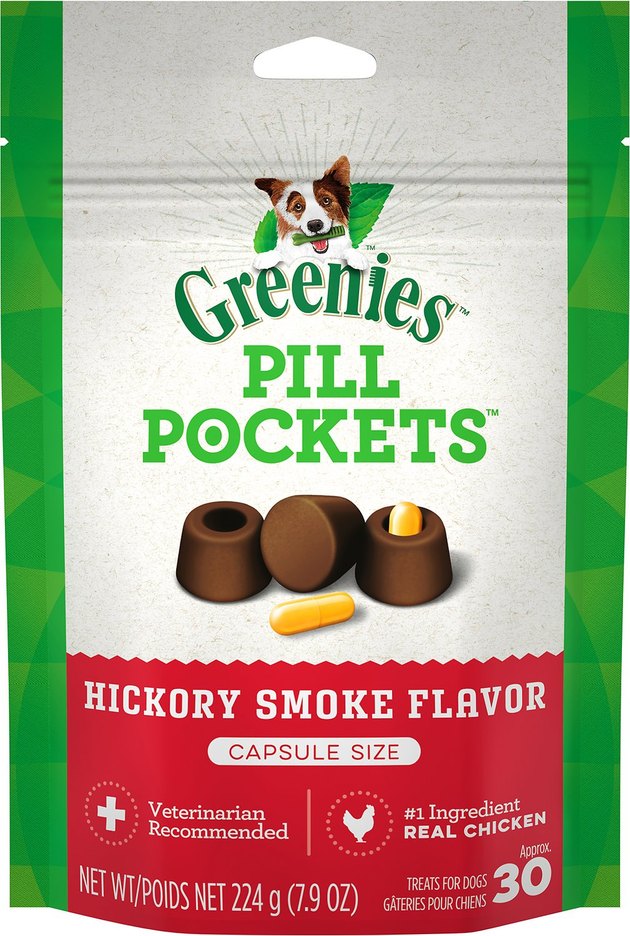 Pill time with your pet doesn't have to be such, well, a pill. Not with these Greenies Pill Pockets anyways.
Boasting an average score of 4.8 stars spread across 600 (!!!) total reviews, these savory pouches mask the smell and taste of capsule-shaped pills, which makes it easier for dogs to swallow the medicine they need to feel better and mend from what ails them.
A mess-and-stress-free alternative to spreads like peanut butter, the Greenies Pill Pockets were also developed with input from veterinarians so you know they are safe to use.
4. Barkworthies Shin Bone Stuffed with Bully Stick Blend Dog Treat, 3 - 4 in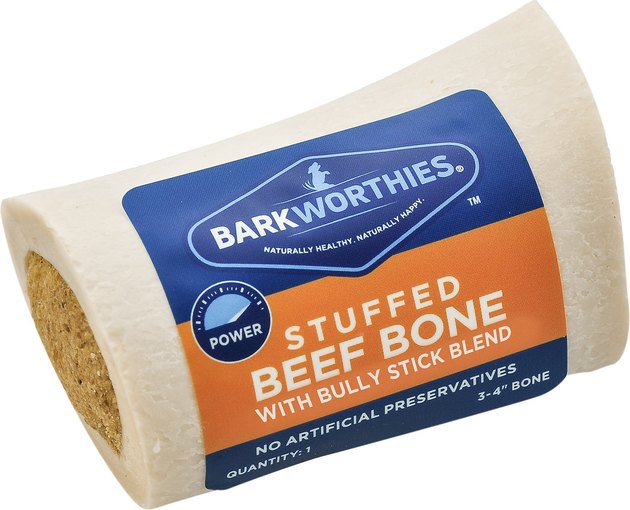 After the beef filling has been nommed out, the chamber can be refilled will the snack of your choice to create a long-lasting chew. A secondary benefit is the bone's gritty texture which cleans teeth and gums and promote doggo dental health. WIN-WIN!
5. Newman's Own Organics Snack Bites Beef Recipe Dog Treats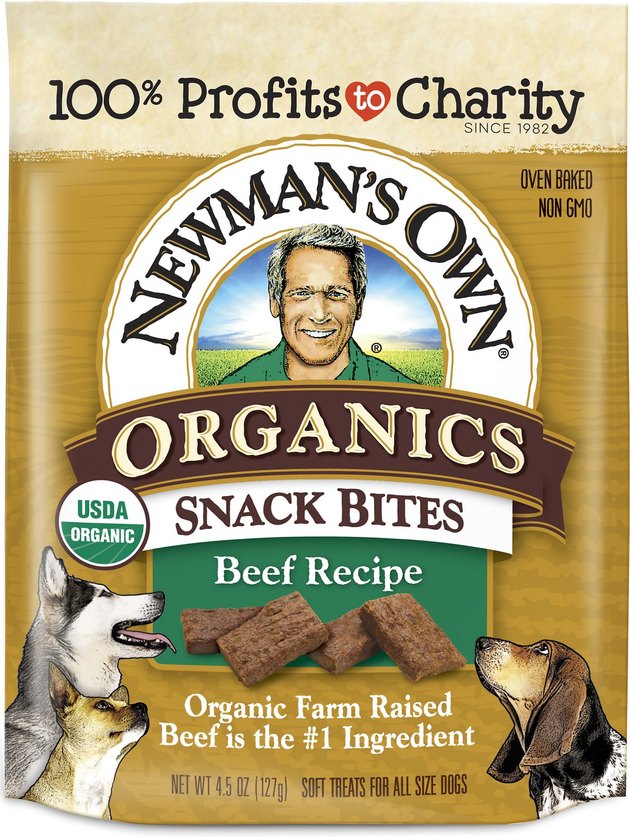 Newman's human foods are made with premium ingredients so it shouldn't surprise that their pet foods, including these beefy snack bites, follow the same playbook.
Pet parents value their size (small, breakable bars), composition (grains, gluten, corn, wheat, soy), the absence of GMOs or preservatives, and the fact that all profits yielded from products umbrellaed under the Newman's brand benefit charities. What's good for your four-legged pal's diet is also good for your wallet and conscious. YAY!
6. Nylabone Nutri Dent Small Breeds Limited Ingredients Fresh Breath Dental Dog Chew Treats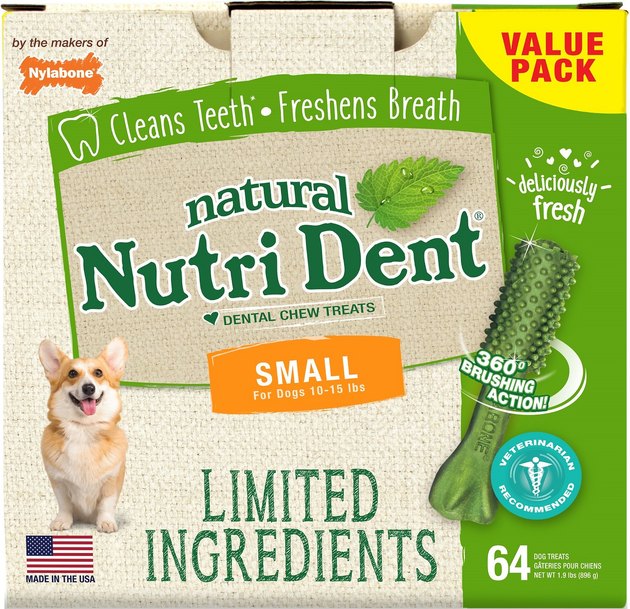 Sporting a 100% customer recommendation score, they earn high marks for their patented 360 design that removes plaque and attacks tartar buildup munch after munch. Reviewers also liked the simple, digestible ingredient formula and the modest price.
7. Nulo Freestyle Grain-Free Salmon Recipe Dog Training Treats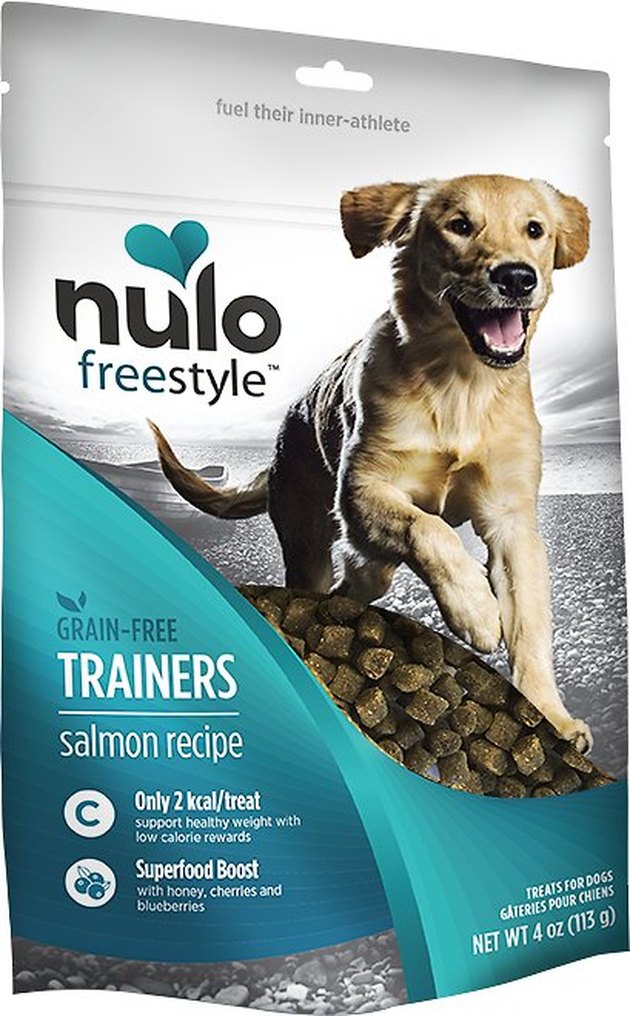 From "sit" to "stay," Nulo Training Treats make imprinting obedience commands a breeze — not to mention nutritious and delicious.
Formulated with salmon, chickpeas and a boost of superfood goodness from cherries, blueberries, and honey, this tasty, low calorie treat won't pack on the puppy pounds but it will help build a healthy bond with your pet. Across 11 5-star reviews, customers report happy dogs gobbling up the treats and mastering the skills they'll need to live their best lives.
Did we miss your dog's favorite treat? Share it with us on Facebook!