​Cuteness may earn compensation through affiliate links in this article.​
We love our cats: their furry softness, their guarding over us while we sleep, little motors that turn on when they purr, their independence. But one thing we probably don't love as much is the whole litter box thing. Outdoor cats can and do go outside, of course, but all cats still need an indoor litter box.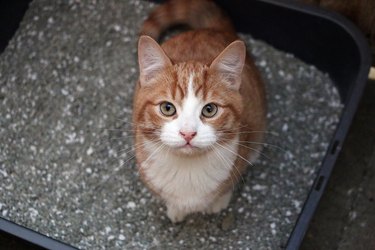 If your litter box is used by just one cat or multiple cats, it's going to get stinky pretty fast, even when you use a great litter. These 10 litter box accessories can help make that whole chore of cleaning out a litter box a lot easier and more fun, maybe even more fun for your cat too.
​1. DryMate Personalized Litter Box Mat​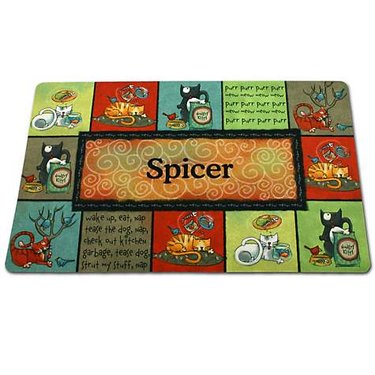 Your cat might not know how to read but you sure do! Every time you clean your cat's litter box you'll know it's all for the love of your little sweetie. Personalize this one with his name or a favorite message.
But other than sentimental reasons, a litter box mat helps contain some of that mess that inevitably falls outside of the box, either because they scratch or because it sticks to their paws. Rather than sweep up your whole bathroom floor with the gravel gets all over, just pick up the mat and give it a shake outside or into the trash. This one is soft on your cat's paws and machine washable.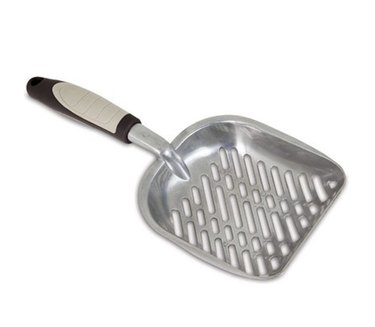 Ever been scooping a hard-as-cement clump of litter and had your cheap-o plastic scoop break? Yeah. You can avoid that by getting a sturdy metal scoop like this one. Plastic scoops break at the handle, while metal scoops are more likely to break at any weld points, so look for ones that are all one piece or that are really well-made. This one doesn't have any weld points except where the handle meets the shaft, and it's not likely to break there.
​3. CatGuru Scoop Holder​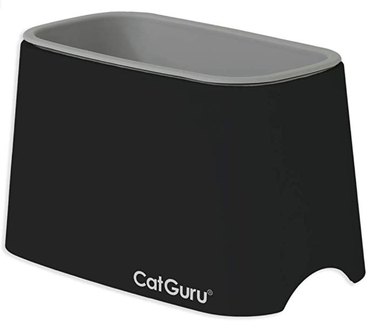 Keep that stuff hidden with a scoop holder. You probably have a caddy for your toilet brush and plunger, right? A caddy for your cat scoop stuff just make sense. It keeps gravel and droppings from touching your floor or your bathroom cupboard or wherever you have this hidden. And, this one is easy to clean because the silicone insert can be removed and cleaned separately. Holds most scoop sizes.
​4. So Phresh Litter Box Liners​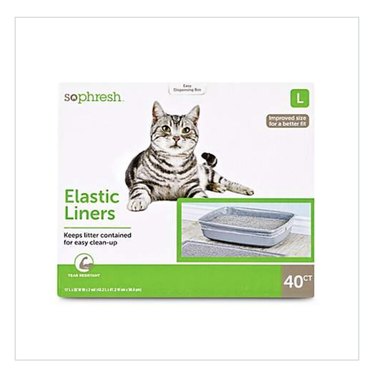 Any litter box is going to absorb smells and stains over time, no matter how well or how often it is cleaned. that is one thing that can contribute to a less-than-fresh smell in your house. Using liners can help keep things clean and fresh, plus it makes cleanup a breeze. These fit most litter pans thanks to the elastic around the top and are tear-resistant.
​5. So Phresh Flip Top Privacy Hood​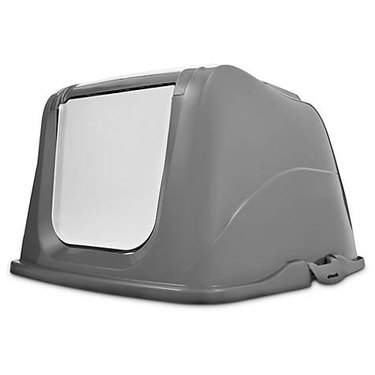 Some cats like privacy when they're in their liter box. Some cats are used to going in and out of a cat door. If your cat is that combo, they might like this flip-top privacy hood. There are other styles of hoods that don't have a flip door, so you might try that too. It can help your cat feel protected while she's doing her business, and it keeps the litter out of site until it's cleaning time.
​6. LitterMaid Carbon Filters​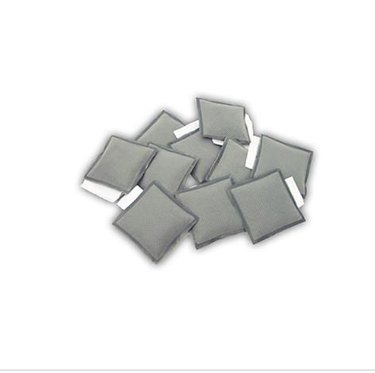 You can use these smell-absorbing carbon filters a few ways. If you have a specialized waste receptacle, these filters fit right into it and absorb smells after you throw away the litter. If you don't have that, put one next to your litter box. It will still absorb smells like crazy. These particular filters are compatible with all LitterMaid Automatic Self-Cleaning Litter Boxes.
​7. LitterMaid Self-Cleaning Litter Box​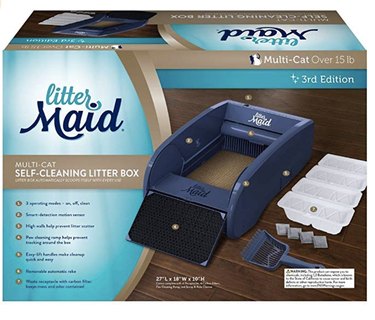 OK, a litter box isn't actually a litter box accessory. It's...a litter box. But if you're looking to reduce the impact that cleaning up after your cat has on your life, consider one of these babies. There are different types of self-cleaning or self-scooping litter boxes, but the design of this one makes the most sense.
There's a rake that goes through the litter that scoops the solid waste into a receptacle. You can use the on-off switch to manually turn it on or have it set to run automatically (after your cat gets used to it).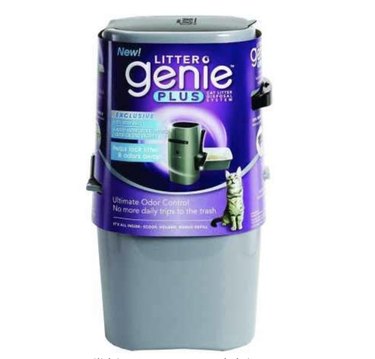 There are a few problems with scooping out a litter box daily. If you only remove one or two clumps, what do you do with them? If you put them in your regular trash, then everything smells like cat litter. It's not recommended to flush cat litter. Do you have to carry little bags of litter out to the trash can every time?
No! There's a better way. This company makes a pail (they also make similar ones for diapers) in which you scoop your litter into a bag that's pre-set up inside the pail, and then you snap to close the lid, which locks odors into the pail. You dispose of litter whenever you can, and lock it away so it doesn't smell. Then empty and change the bag whenever it's full.
​9. Fresh Step Litter Box Crystals​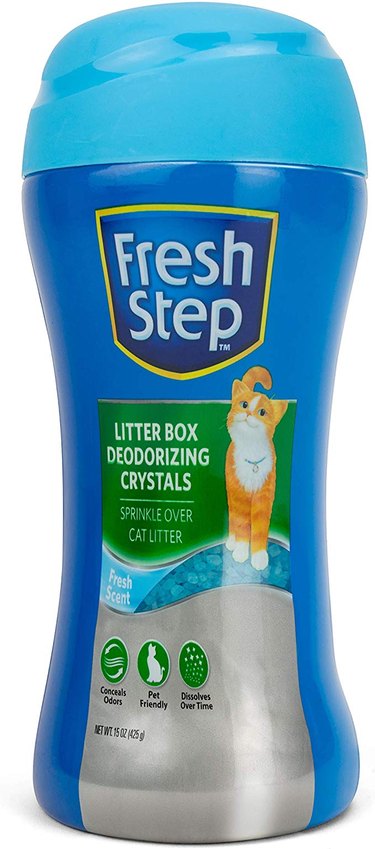 These odor-reducing crystals mix in with your regular litter to provide a boost of fresh scent. Your cat activates the scent-releasing mechanism whenever they scratch in the box. You don't have to throw them away or scoop them out because they just disintegrate over time. Just sprinkle them in whenever you think of it.
​10. Fresh Step Litter Box Pods​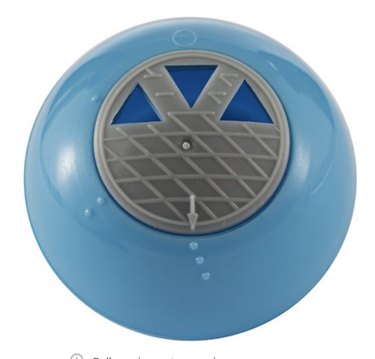 Pods aren't just for laundry! This pod sticks on the outside of the litter box to freshen your litter box area all the time, every day. Control the scent release with adjustable air vents.