The world feels a little overwhelming right now. With social distancing measures in effect due to the recent outbreak, folks are staying home in an effort to keep themselves and others safe.
While not everyone has the privilege of working from home, we wanted to shed a little bit of light on an otherwise dark situation: a lot of pets are more than happy to help their humans get acclimated to their new remote work conditions. They may not be the most diligent co-workers, but CFOs — Chief Fluff Officers — provide invaluable emotional support.
We wanted to round up some of the very best boys and girls keeping us company in our makeshift home offices. May they give you comfort no matter where you are in the world.
1. Major Tom, providing much-needed tech support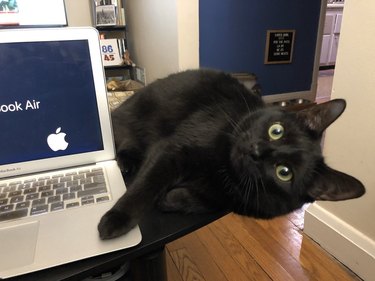 2. Running lines, because the thespian life doesn't stop. And who's more dramatic than a cat?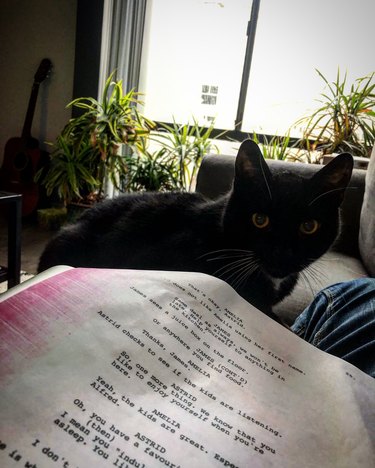 3. "Where's that status report on my belly rubs?"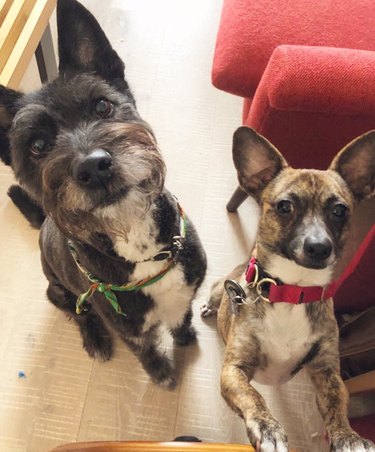 4. Office manager and intern, making sure everything is up to snuff
5. Purrformance Manager, taking care of emails
6. Spencer the intern just woke up from a nap. (We'll let it slide this time.)
7. Heidi wants to know if where the office snacks are —and also, if you can give her one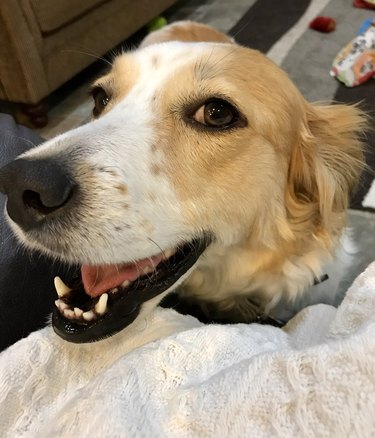 8. The new office receptionist seems friendly!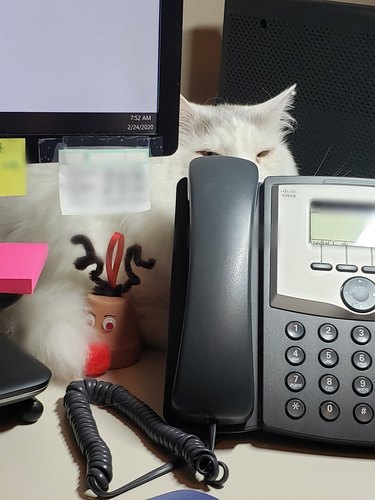 9. Butter wants to know if you'll endorse her on LinkedIn for being a Good Girl. (Of course you will.)
10. Luna is working overtime on being both loving AND adorable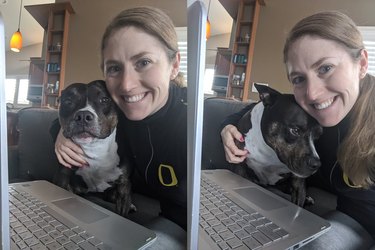 11. Buddy is a seasoned social media meownager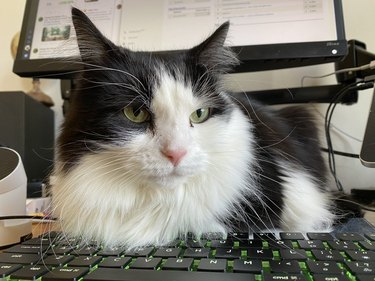 12. Sadie is hard at work making biscuits. Everyone deserves a little treat at work, right?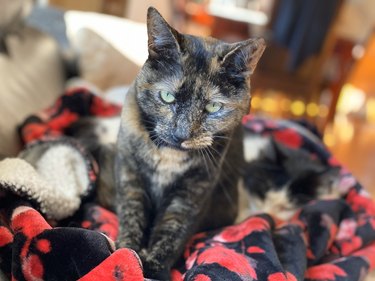 13. Someone got caught sleeping on the job — and isn't even ashamed about it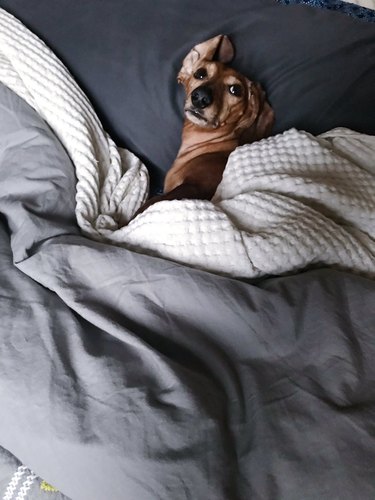 14. "You know, you should really download Grammarly, because you've got a lot of typos in here."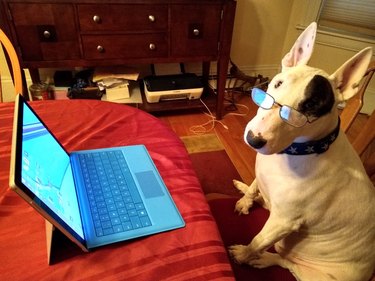 15. What's better than having a personal chef to cook for you while you work?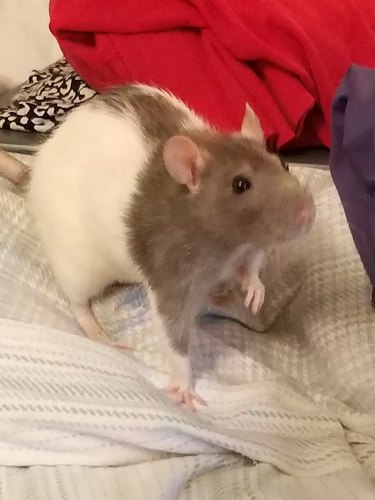 16. Talia totally forgot to prepare an agenda for today's meeting — but she's cute, so you'll forgive her
17. Daisy, CEO of Slumber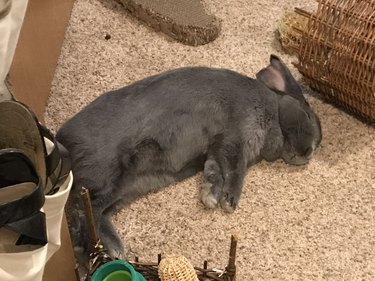 18. Just making sure you're staying on task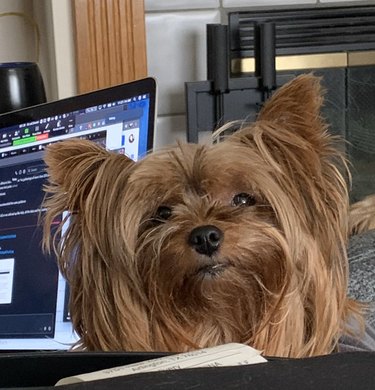 19. Now THIS inspires productivity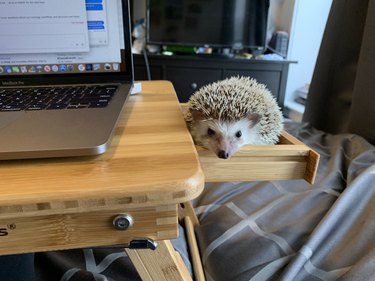 20. Pinto Bean found that file you've been looking for
21. Training the new office assistant on video conferencing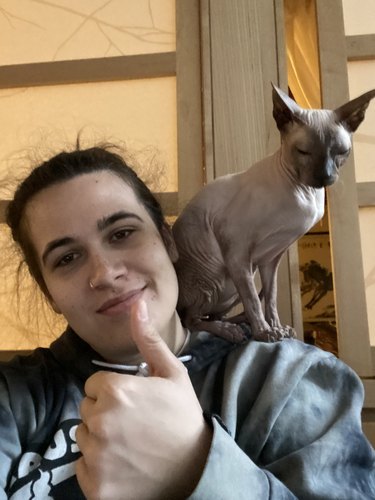 22. Ivy wants you to know you're doing a great job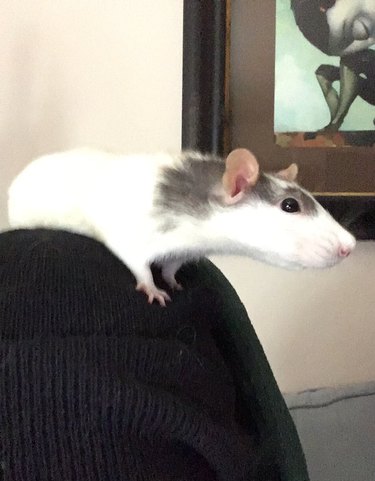 23. Fitz is testing the blankets for quality control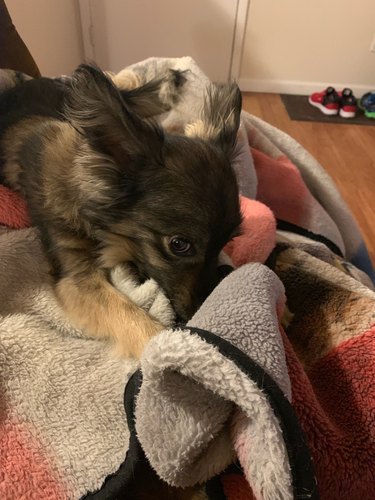 24. Two editors, hard at work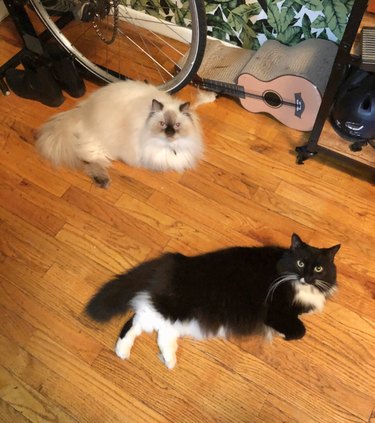 25. Hildeboss thinks you deserve a break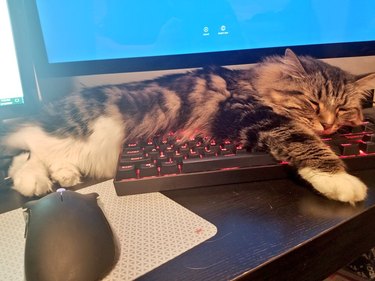 26. New project manager, planning some events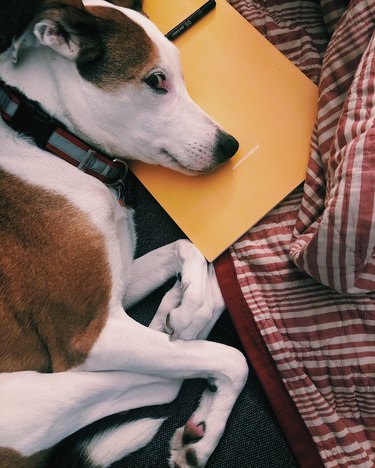 27. Coco deserves employee of the month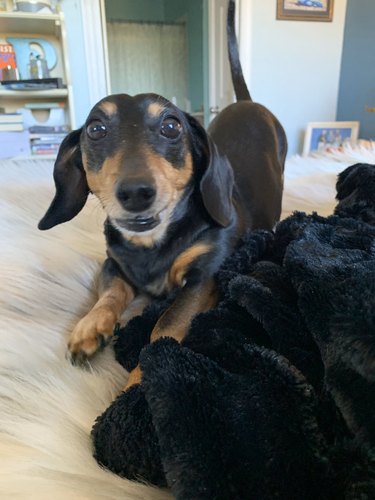 28. Talk about micromanaging!
29. Molly kindly reminding you to stay hydrated
30. Uli is working hard on becoming a croissant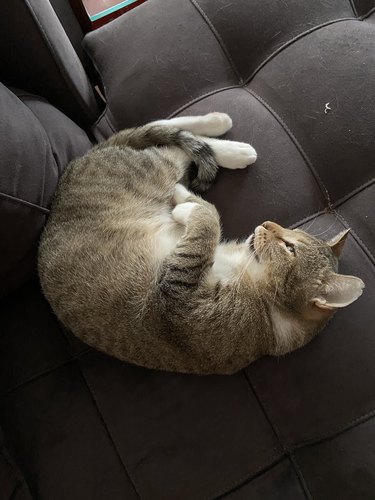 31. Bodhi's main job is to stare lovingly into your eyes. So far, doing great
32. Have you met Chile, the new CEO?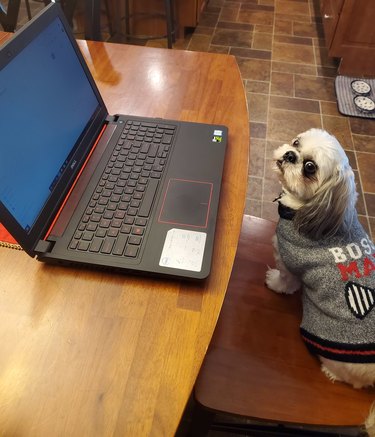 33. They deserve a raise