People online are sharing pictures of their pets from the time they were adopted to now that they're all grown up and it's just toooooo cute.
1. "Tanner 2 months old vs. 14 months old 😻 #thenandnowchallenge"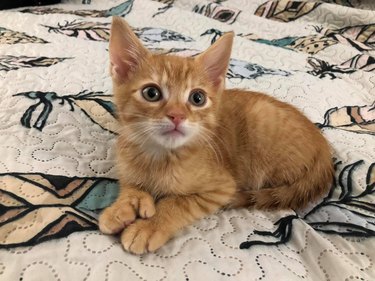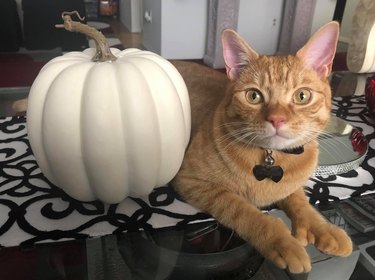 2. "Hard to believe he was ever that small.🥺 #thenandnowchallenge"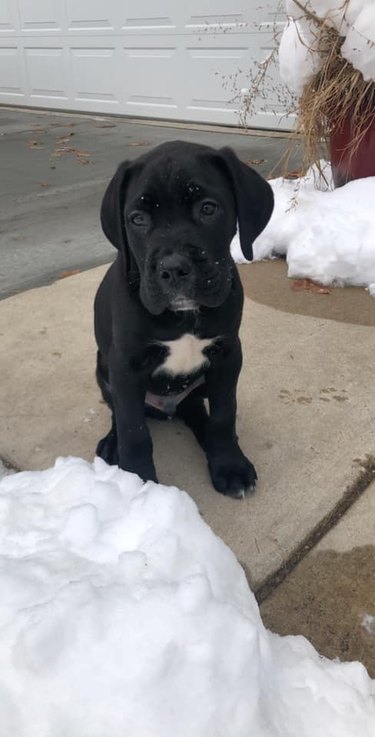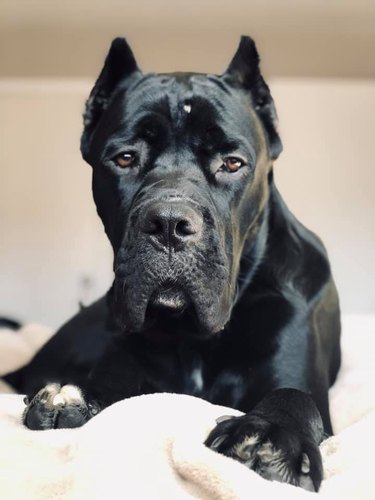 3. "How it started vs How it's going #thenandnowchallenge"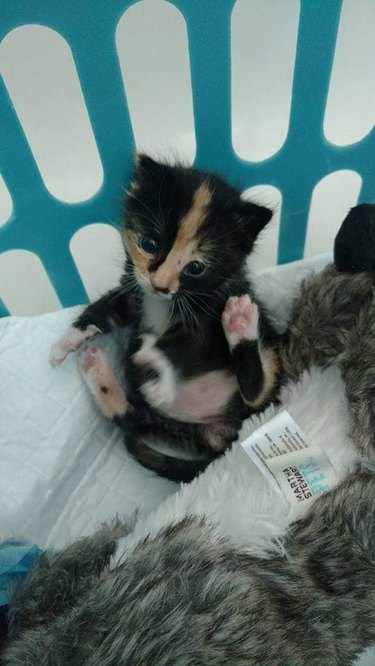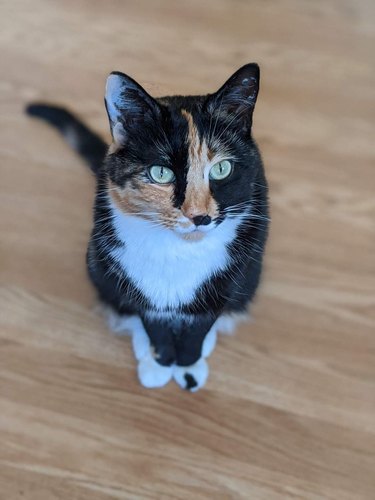 4. "Same sink, bigger Rudy #thenandnowchallenge"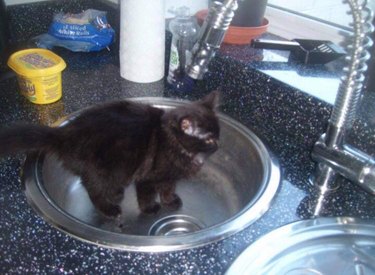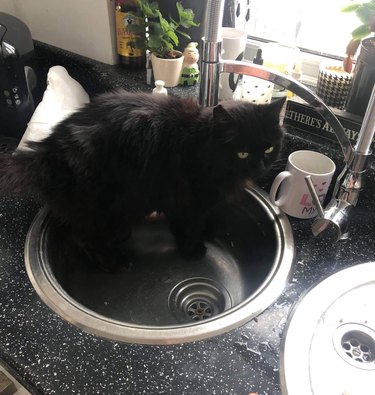 5. "Nico when she was a 2 mth old ice cream tub orphan rescue. She's 7 yo now. #thenandnowchallenge"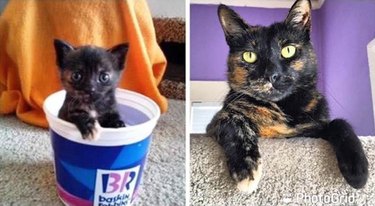 6. "My husband wouldn't let me get the pup.... SO I LEFT THE HUSBAND AND LOVE MY PUP 😁😍 LOL... I watched Gus since the moment he was born... picked him as soon as I saw him as I'd been anticipating this litter... So let's give Gus the love he deserves.... the love he gives, back to him ❤ #thenandnowchallenge"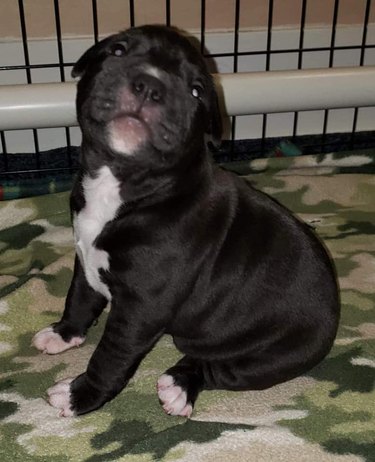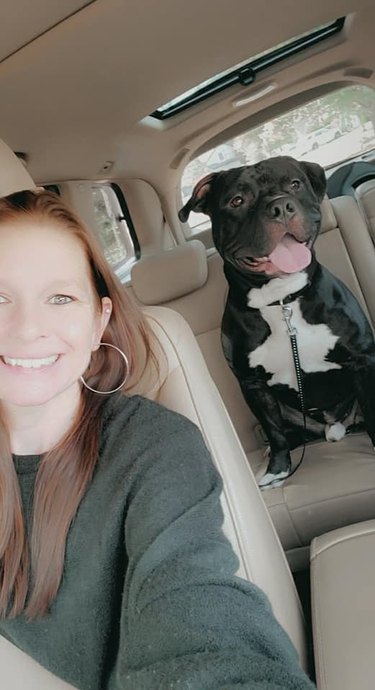 7. "Mila does a big G R O W — 8 weeks to 1 year + 8 months #thenandnowchallenge"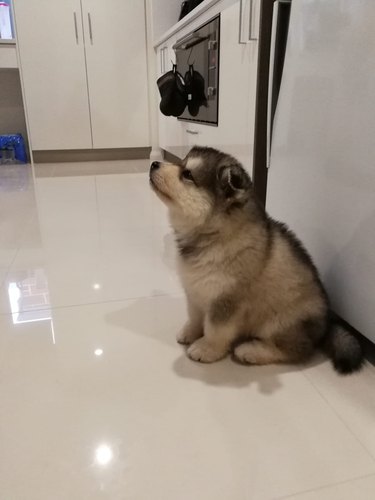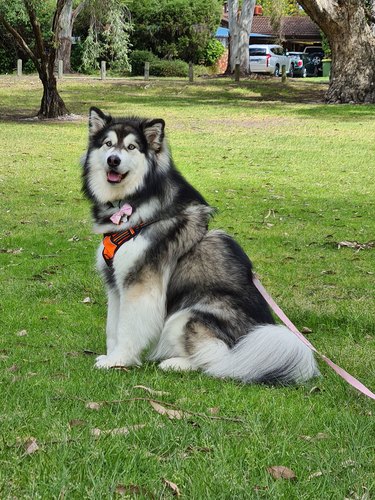 8. "Abandoned and living in the courtyard of my apartment building for over 10 years. Now living in my apartment sleeping on my bed. #thenandnowchallenge"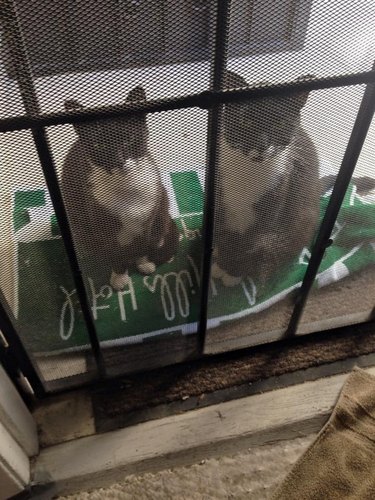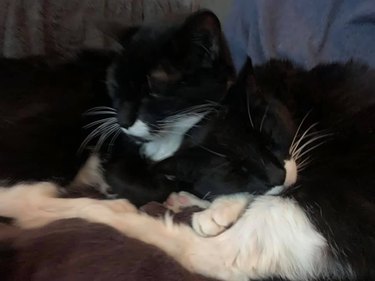 I'm crying, you're crying, we're ​all​ crying.
9. "Lovebug Gunner at 9 weeks, 21 lbs then vs 3 years, 140 lbs now. He gained 8-9 lbs a WEEK until he stabilized out. About once a month I pick up four 45 lbs bags of grain-free kibble 😳. My SO, the guy in the photo, is 6'2" [for reference]. #thenandnowchallenge"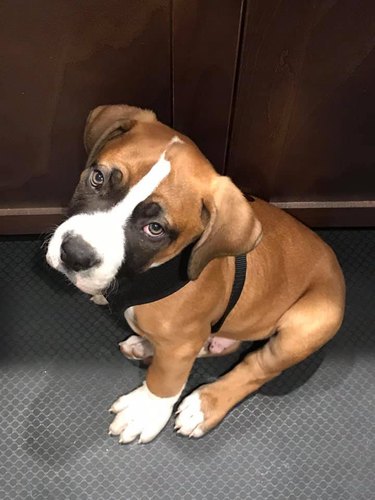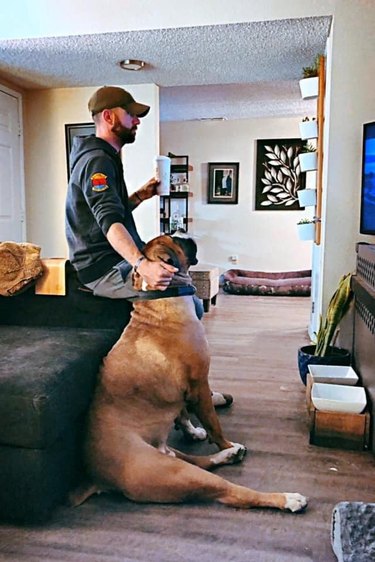 10. "Essie at 3 weeks vs Essie at 1.5 years 😭 I can't even process this #thenandnowchallenge"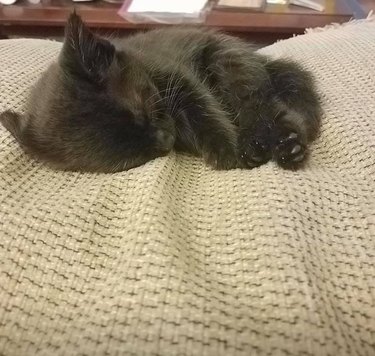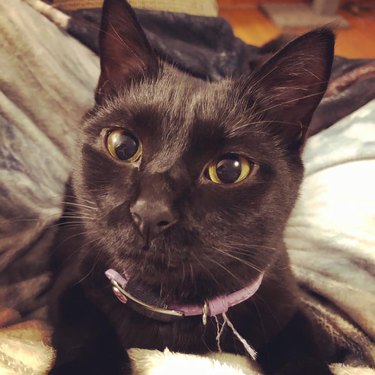 11. "Rescued my boy Jasper in 2019. My grandfather found him along with 2 other kittens in an abandoned house. When I first rescued him he was dirty, skinny and very scared. He was the shyest one of the litter. My family told me not to keep him because he was 'mean'... He would hiss, growl and swat. I knew he was just scared and needed time to get used to a new environment and humans. With time he became more and more confident. Now a year later, he is the most loving, goofiest, dog-like cat I could of ever asked for. He is always by my side and constantly begs for attention. I couldn't imagine life without him.... #thenandnowchallenge"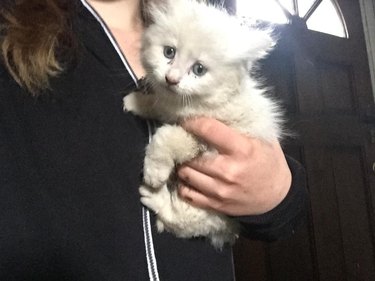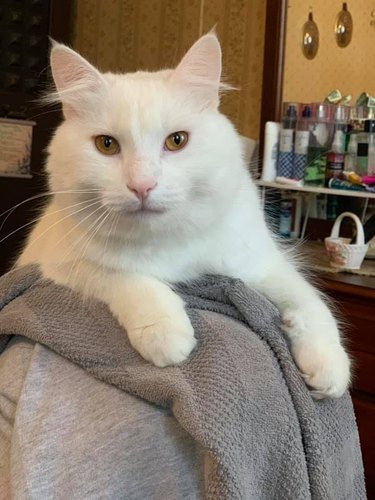 12. "Bane started off afraid of the ocean, hiding by the rocks. Now he jumps in the waves and it's his favorite place 🥰 #thenandnowchallenge"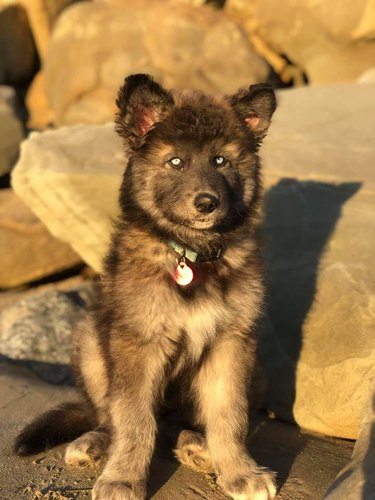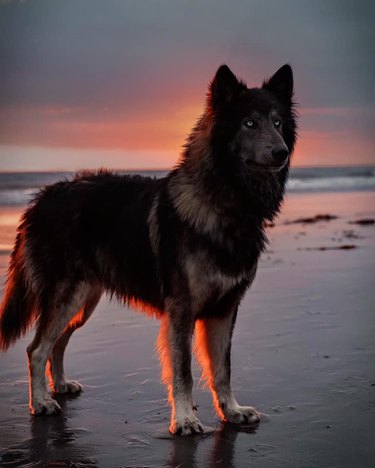 13. "Almost two years ago today, I found this little munchkin in a ditch at the end of my driveway. She had been abandoned by a heartless person who decided that she was worthless. How could anyone abandon that sweet face? 🥺 Now, two years later, she's thriving with some great family friends that love her more than anything! Happy rescue day Millie 💙 #thenandnowchallenge"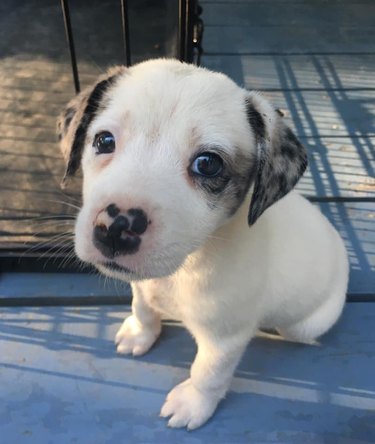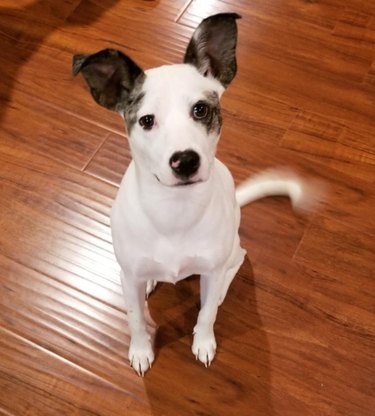 14. "The more things change, the more they stay the same #thenandnowchallenge"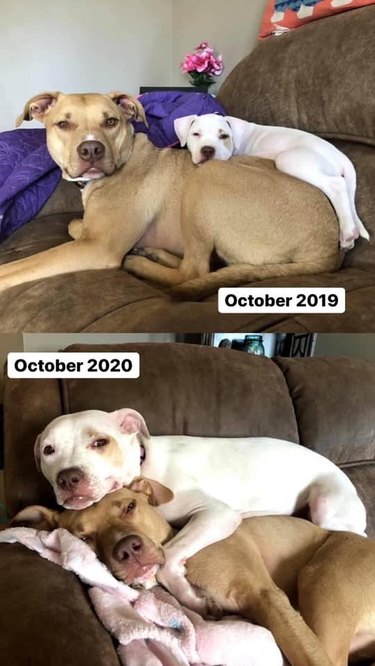 15. "The first photo I ever saw of Binx, he was 8 weeks old and ready for his forever home. He was posted in a local adoption group and well I instantly fell in love with him. And now, he'll be 3 in February and he's the sweetest, most loving bebe I've ever owned 🖤🥰 #thenandnowchallenge"