​Cuteness may earn compensation through affiliate links in this article.​
Colder weather is already upon many of us in parts of the country, and whether your dog is a snow bunny or one who prefers to snuggle up indoors, they're likely feeling the shift in temperatures too. To keep your canine and yourself prepared for potential blustery conditions to come, check out these eight, top-rated winter-wear choices to ensure a warm winter for everyone.
1. An easy-to-wear winter coat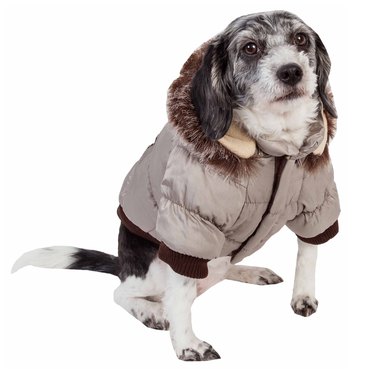 What would a winter wardrobe be without a reliable puffy jacket, complete with a faux fur-lined hood? Available in five sizes, from extra small to extra large, the Pet Life Ski Parka Dog Coat is a popular choice among pet parents for it's low cost, durability, and it's machine washability for easy cleaning after long, wet walks this winter.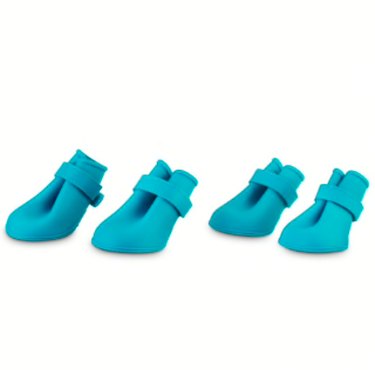 There's not much that's worse than walking around with cold, wet feet during the winter months, and our pets can feel that discomfort as well, especially when temps are particularly low. Good2Go Blue Silicone Dog boots are designed to slip on easily, stay on no matter what thanks to sturdy, velcro straps, and feature a textured sole for a no-slip grip on the ground that's heat and water resistant. Not sure what size your dog needs? Check out the paw-print size guide on the back of every package to help you measure.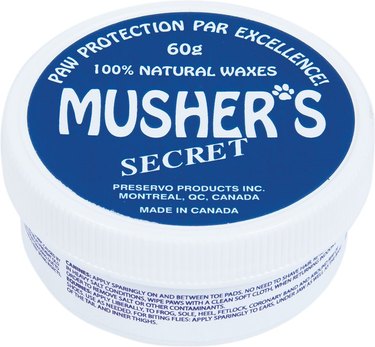 Got a canine friend who absolutely will not, for whatever reason, wear booties? Worry not. Enter: Musher's Secret Natural Dog Wax. A long-time consumer favorite and go-to for dogs who spend hours with their feet on cold, snowy ground, musher's wax is a natural, non-toxic solution designed to protect your dog's feet from ice, snow, sand, and rock salt.
4. A microfiber towel for quick drying
Fall, winter, and springtime seasons could mean a wet dog in your home more often than not. To keep your interior surfaces and your dog clean, a microfiber towel on stand by near the door can soak up dirt and moisture from wet fur and feet. The Dog Gone Smart Dirty Dog Shammy Towel is a super absorbent option, and comes with built-in gloves to make drying easy and effective.
5. Full-body winter weather armor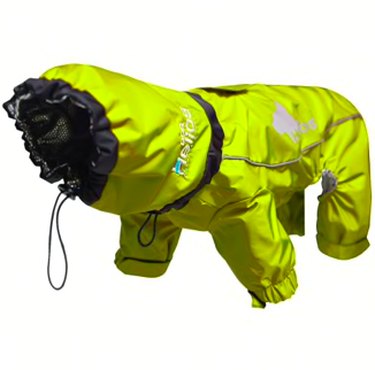 Maybe you live in an especially frigid area of the country and face harsh winds and low temperatures, or perhaps you just have a short-haired, elderly, or sick dog who just needs a little extra padding. Whatever the case, if you're looking for a little help in the outer layers department, look no further than the Helios Weather-King Ultimate Windproof Full Bodied Pet Jacket. It keeps your pet warm with an inner, heat reflective liner, it's water and windproof, and the long sleeves and drawstring hood will leave virtually no inch of your pet's body exposed to the elements.
What's one way to make cooler air, shorter days, and overcast skies a little more bearable? A soft, cozy blanket for cuddling up in. Much like their human counterparts, dogs can sometimes sense the slow-down of fall and winter season, and a warm blanket can make them a bit more comfortable until they're able to romp outside again. The Best Friends by Shari Throw is a shag blanket designed to keep dogs and cats warm indoors while keeping your furniture free of pet hair and debris.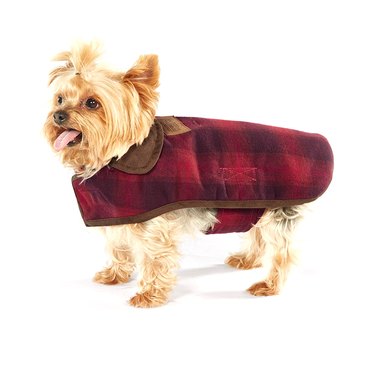 If the climate where you live isn't so intense that you need a heavy-duty winter coat for your dog but could still use a warm layer to wrap your friend in, a cape-design is perfect to keep in the wardrobe. Made by Pendleton, one of the oldest and most trusted wool-wear companies for people, the Ombre Plaid Pet Jacket provides a stylish, quality cover-up that's easy to snap on and off thanks to its easy, adjustable straps.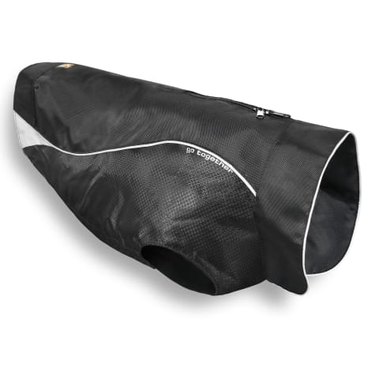 Keeping your pet warm this winter isn't just about bunding him up, it's also important to keep him dry. A sheath design, like the Kurgo North Country Dog Coat, slips on and off easily, and can be worn alone, thanks to the felt lining, or over your dog's favorite hoodie or jacket that could use some help from a waterproof item. Reflective stripes make walking safe even at night in this durable, long-lasting coat.
Looking to keep your dog extra safe and protected this winter? Check out these winter safety tips for dogs to make sure your dog has the best snowy season possible.