​Cuteness may earn compensation through affiliate links in this article.​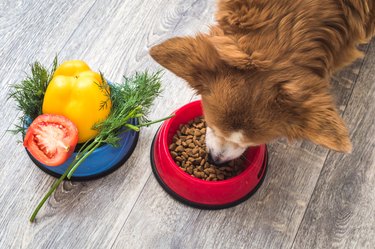 Finding the best dog food for you pup can be difficult. There are so many brands out there to choose from and questions you need to ask your veterinarian before you decide which one will work best.
For example, what kinds of dog food are ideal for your breed? Should you feed your dog a combination of wet and dry food? What kind of food should you get if your dog is a puppy or a senior? How about if they are overweight or have other health issues? What should you do to ensure they are healthy and life a long life?
Once you've consulted with your vet, they might recommend some of the following best dog food brands you can easily find on Amazon.
The best dog food for puppies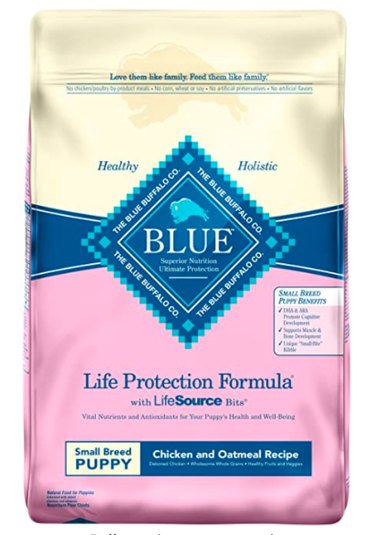 The Blue Buffalo Company is known for its high-quality dog food across the board. You can start your puppy on this brand with its Blue Buffalo Life Protection Formula Small Breed Puppy Dog Food. This dry dog food is natural and made of chicken and oatmeal. It contains the brand's exclusive LifeSource Bits, which is a precise blend of vitamins, minerals, and antioxidants that support life stage requirements, immune system health, and a healthy oxidative balance.
The right dog food for adult dogs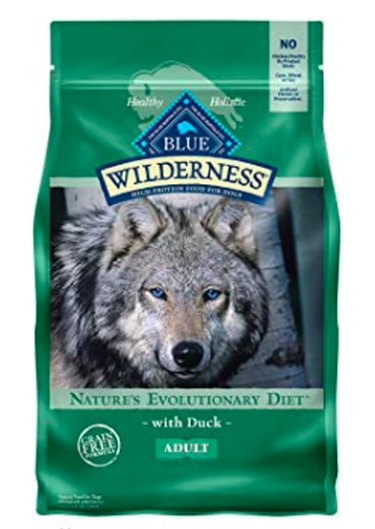 Blue Buffalo also ranks high when it comes to food for adult dogs. You can order the duck, chicken, or salmon flavor. The food will never contain chicken (or poultry) by-product meals, wheat, soy, corn, or artificial flavors or preservatives. Like their food for puppies, Blue Buffalo's Wilderness line of adult dog food also contains their exclusive LifeSource Bits to support immune system health, life stage requirements and a healthy oxidative balance.
The ideal dog food for seniors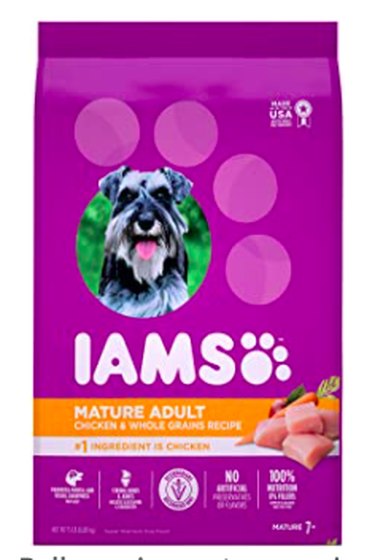 As your dog ages, his diet is going to change. Perhaps he needs more fiber or probiotics or special nutrients for joint and bone health. That's where IAMS Proactive Health Senior Dry Dog Food for all breed sizes can help. The first ingredient is real chicken, and it helps your dog maintain healthy digestion, joints, and bones. Antioxidants found in the food also support a healthy immune system.
The best dog food for overweight pups
Is your doggy heavy? Does he need to lose weight to stay healthy? Then you can try giving him Natural Balance Fat Dogs Low Calorie Dry Dog Food for Overweight Adult Dogs. This brand of dog food contains a special protein and fiber blend that will keep your dog full and satisfied between meals and it has added Vitamin E, C, and zinc to support your dog's immune health.
A solid option for sensitive stomachs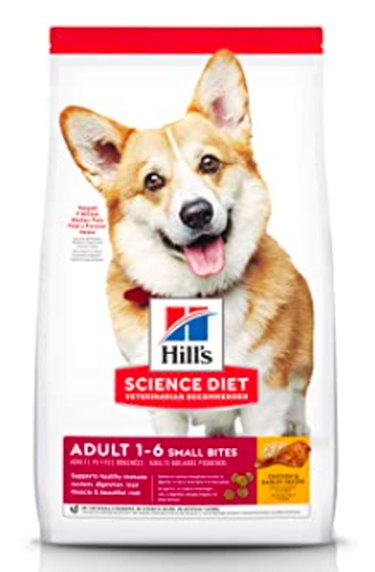 Your pup may have a sensitive stomach. Perhaps he goes to the bathroom a little too often or farts after eating, and you want to switch up his food to see if it's the problem. In that case, you could purchase Hill's Science Diet Dry Dog Food, Adult, Sensitive Stomach and Skin, Small Bites, Chicken Recipe. This food is specifically formulated to help your dog's digestive health. As an added bonus, it also contains Vitamin E and omega-6 fatty acids that will promote a healthy coat and skin.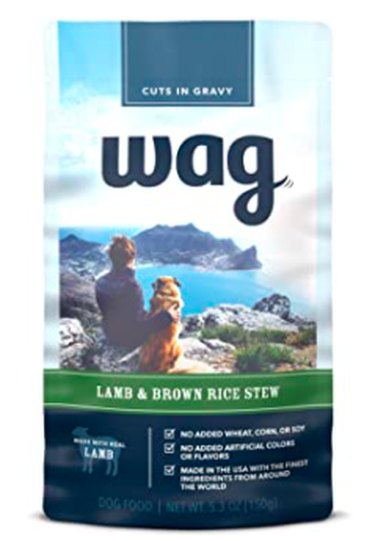 Your dog is fine with dry food, but he really loves it when he gets wet food. For a real treat, you can try Wag Wet Dog Food Topper (Lamb & Brown Rice Stew). This protein-rich food contains an optimal amino profile and is made with real lamb and ingredients like brown rice, blueberries, cranberries, minerals and fish oil. If you like all natural dog food, then you're in luck: There are no artificial flavors, colors, preservatives, grain, corn, wheat, or filler added to this product. This food works as a topper that can be added to other dog food or work on its own just fine.
A good choice for a healthy coat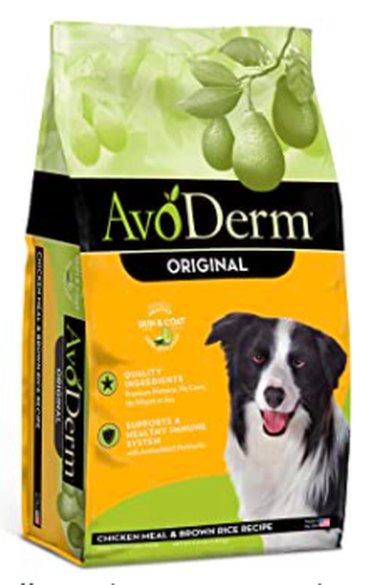 Avoderm Natural Original Dry Dog Food, Chicken Meal & Brown Rice Recipe is a good option if you want to preserve your dog's healthy skin and coat. It's crafted for dogs of all life stages and breeds, and is made with chicken and omega-rich avocados to promote a healthy coat, skin, and immune system. The ingredients are all natural, which means this dog food does not contain wheat, soy, or corn. There are no artificial flavors or colors as well as by-product meals.
Always check with your veterinarian before changing your pet's diet, medication, or physical activity routines. This information is not a substitute for a vet's opinion.