They've got good genes and good jeans! It's not easy being this stylish. From skinny jeans to denim vests and even Daisy Dukes, these dogs really know how to set trends.
1. Skinny jeans will always be in style.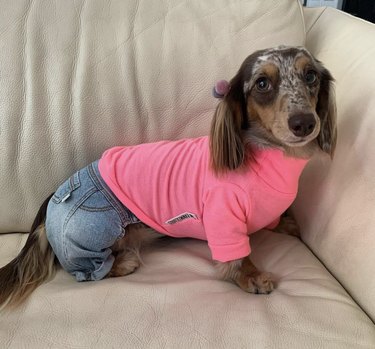 2. Overalls are still trendy, right?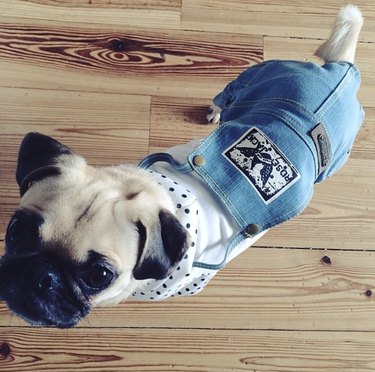 3. I don't know if I like this light blue wash.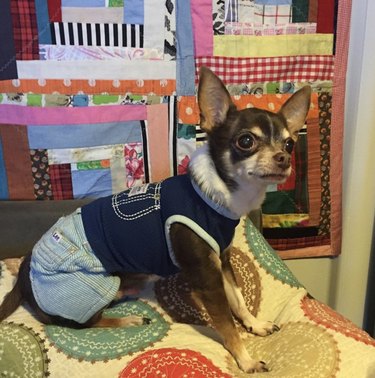 4. I always knew I had good jeans.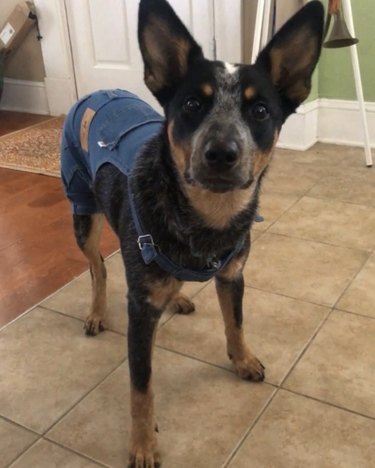 5. You were right. This is pretty comfy.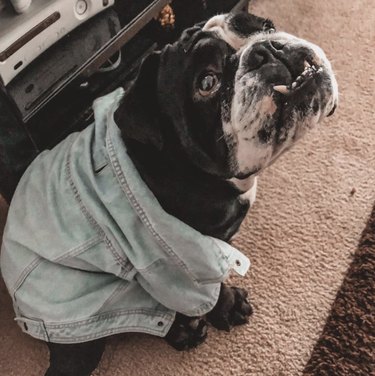 6. Ok, these might be too tight.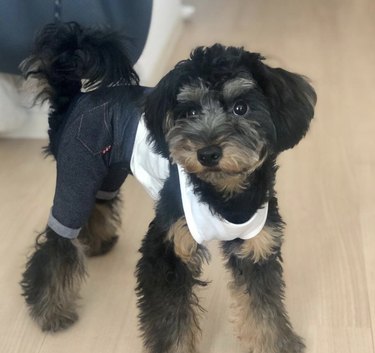 7. The baggy look is back in style.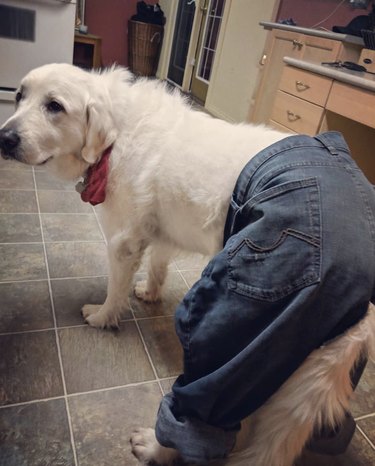 8. Does this make my butt look big?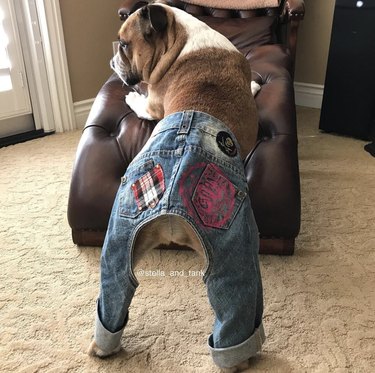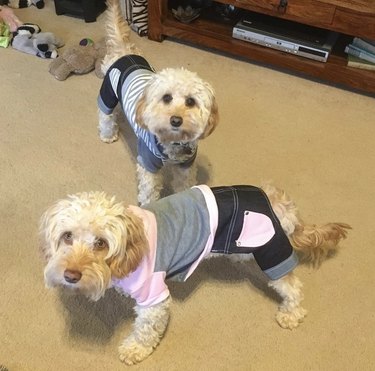 10. Daisy Dukes are perfect for summer.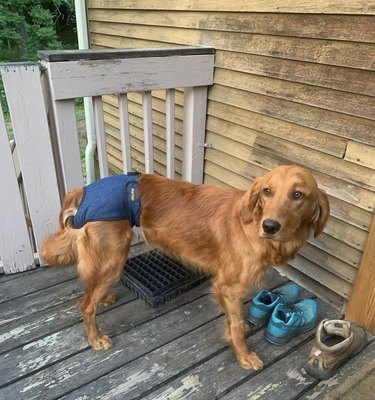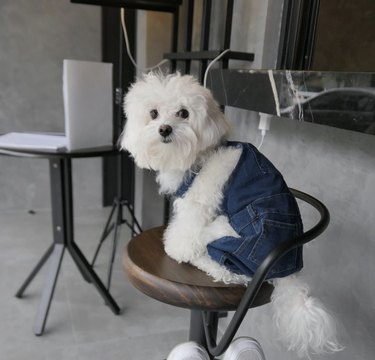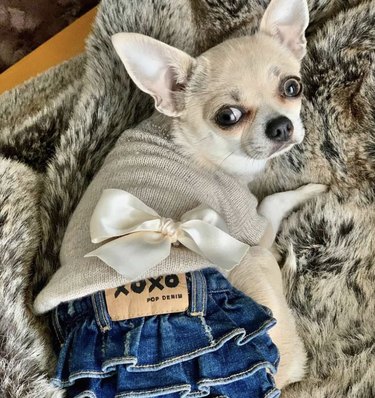 13. I've always been the GQ type.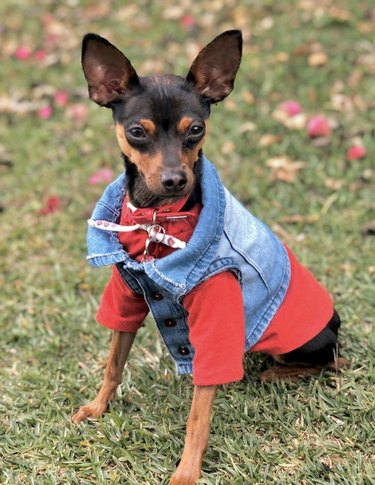 14. Dark wash has a certain sophistication about it, wouldn't you agree?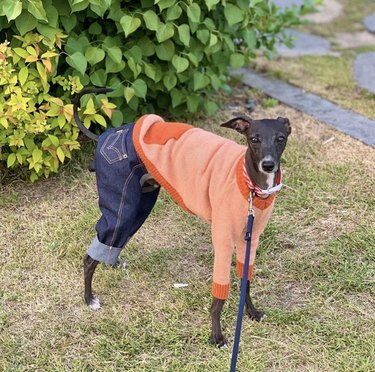 15. Cute jeans for cuties!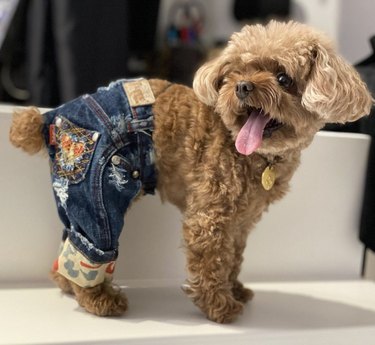 16. Hair done. Outfit is flawless. I'm ready to go out.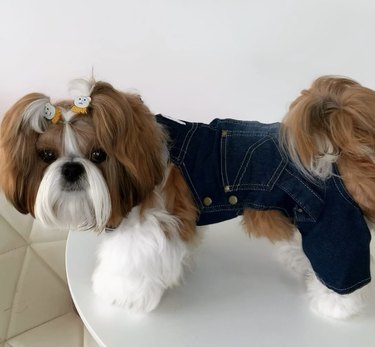 17. These jeans really enhance my tail.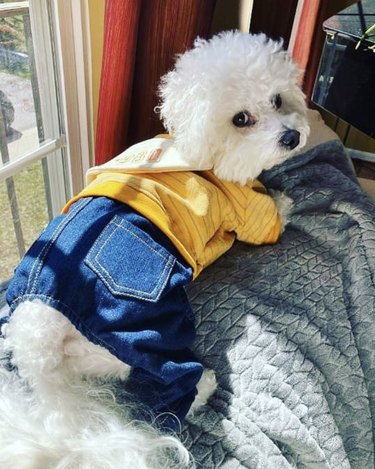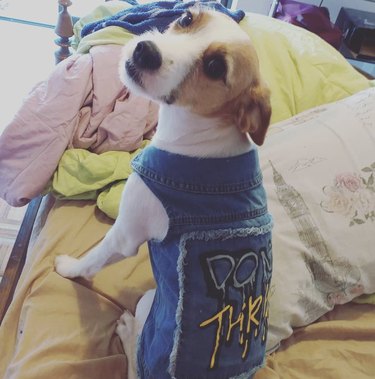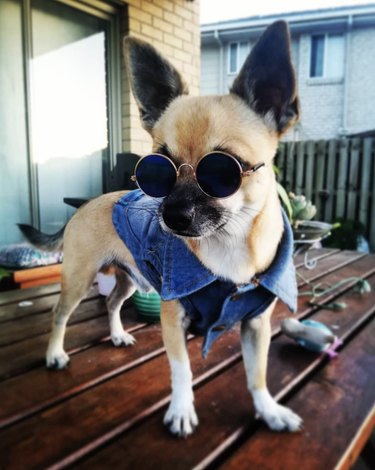 20. Is this a good first-date look?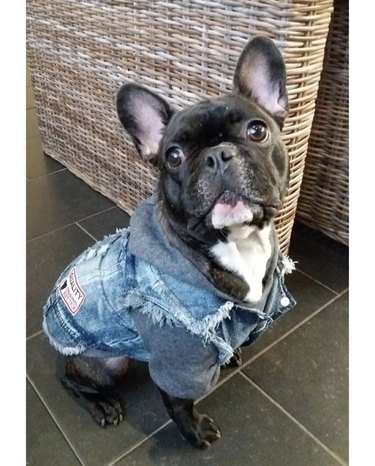 21. I know I look like a hipster, but I promise I'm not.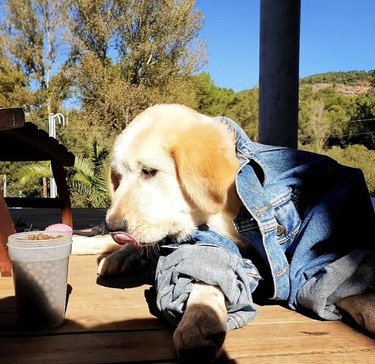 22. Are you SURE this is the trendy look right now?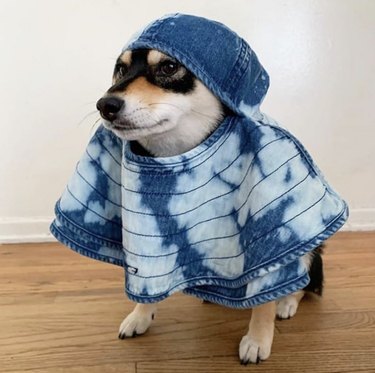 23. This vest is the best!