If you're a true Star Wars fan you probably already say "May the fur be with you" when you wake up and talk to your cat for the first time everyday. Ok...maybe not. But if you choose from this adorable collection of Star Wars catnip-filled toys and accessories for cats, you'll want to. And you and your feline furball can extra Star Wars-themed fun this May 4.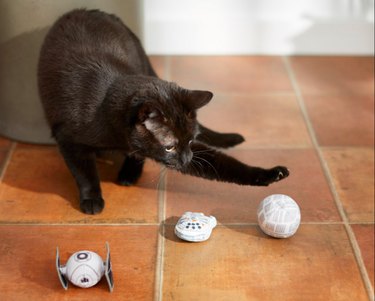 But first, a note about catnip: According to Chewy, cats usually begin to appreciate catnip between the ages of six and eight months. It's not recommended to use catnip toys with your cats more than a few times per week. Catnip is an herb that grows naturally in the environment, and in order to be kept fresh, should be stored in safe, cool, dark place. Chewy also recommends that you use your catnip toys exclusively with your cats and not with other pets, and it might go without saying, but catnip's not meant for human consumption.
Ok, now have fun picking from the list and remember to do things safely!
1. C-3PO Plush Kicker Cat Toy with Catnip
Your cat and C-3PO can be best friends with this C-3PO Plush Kicker Cat Toy with catnip. The crinkle paper inside and the little catnip pocket will give your cat a galactic good time. Not only is is shiny, but it is made of a fabric that they can sink their teeth into without destroying.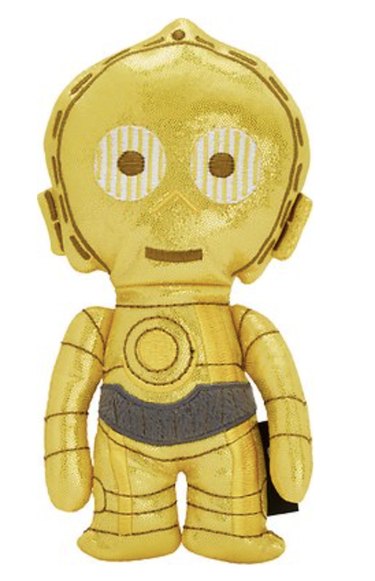 2. Star Wars The Mandalorian "The Child" Cat Collar
You probably already call your cat your "child," but with this "The Mandalorian"-inspired "The Child" cat collar, everyone will know they're your fur baby. It's made of durable polyester webbing and plastic hardware, with a metal ring for an ID tag. You can add the optional safety bell so they can't sneak up on other cats or animals. It's adjustable too, fitting cats 8 pounds and over with necks 8 to 12 inches around.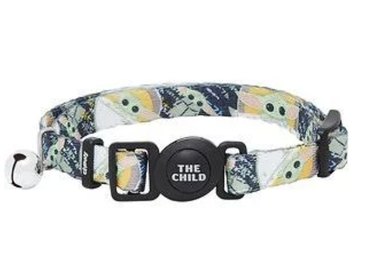 3. Star Wars Stormtrooper Plush Mice Cat Toy with Catnip
These are the cutest mice we've ever seen, and we're sure your galactic hunter will like them too. This three-pack of totally pounce-able plush mice cat toys with catnip are shaped like Stormtroopers with little tails. They are stuffed with catnip, which most cats go crazy over.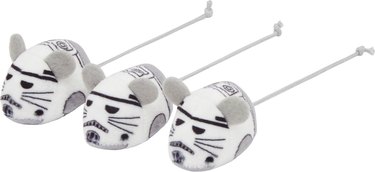 Cats appreciate a wide range of toys, including toys they can bat around and chase like the Stormtrooper mice, and toys that they can jump and claw to catch, like toys on a string. This Star Wars Millennium Falcon Teaser Cat Toy with catnip has just what it takes to be a favorite of both you and your cat: They can stalk, chase, and pounce on the Millennium Falcon filled with soft stuffing, catnip and crinkle paper inside, with and strings attached to stimulate every one of your cat's senses.

5. Star Wars Galactic Empire Ships Plush Cat Toy with Catnip
This is one of the most fun three-packs of toys you can find. With this Galactic Empire Ships plush cat toy you don't just get the Death Star, you get a TIE Fighter and the Millennium Falcon too. Each of these toys is stuffed with catnip to send them into hyperdrive. All three toys are covered in a durable polyester fabric that they can sink their claws and teeth into without destroying.