Your furry snuggle buddy might love cuddling up with you during your favorite Disney Pixar movies and taking a snooze. Afterward, break out one of these movie-themed toys that are sure to get her attention.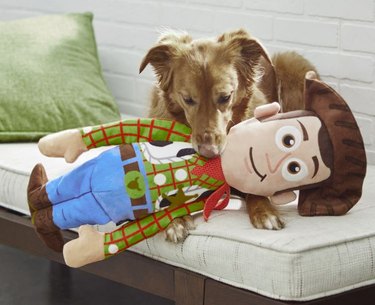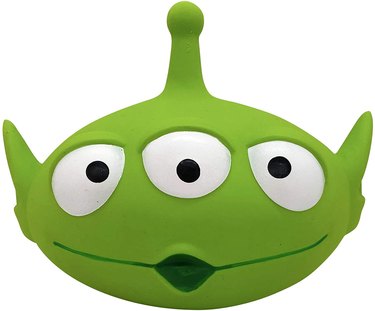 Your pooch will be "eternally grateful" for this charming latex toy perfect for fetch, catch, and chasing. Squeeze it, squeak it, throw it indoors or out. The irregular shape makes it bounce in enticing, unpredictable ways that will excite your dog.
It's easy to wipe clean with mild soap and water if your paw-tner leaves it lying around outside. The soft latex material is something your small dog will love to chomp, once they retrieve their prey – "​ooooh!"​
2. Soar to Infinity and Beyond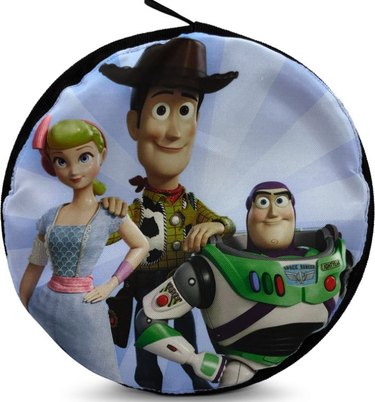 Your pup will have fun chasing this flying disc through the house or across the field. The Hyper Pet Disney Buzz, Woody & Bo Peep Flying Disc Dog Toy features three of Pixar Toy Story's most beloved characters.
The nylon material makes it soar easily, letting your dog "reach for the sky."The toy also floats, making it ideal for a cooling game of water fetch.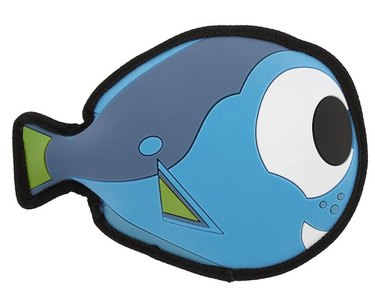 Your pup won't have to think about, "What would Dory do?" – she'll be too busy chasing this adorable squeak toy based on Nemo's famous sidekick.
Made from Ballistic nylon and PVC mixed materials, this "Finding Nemo" character toy will hold up to hours of play. The internal squeaker will excite your dog and get her ready for action.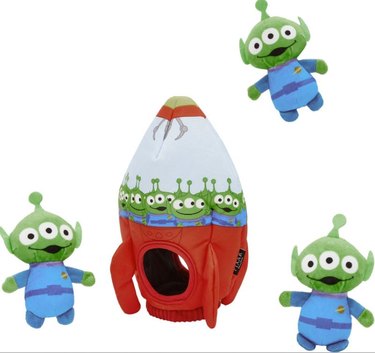 Will your dog be in awe of the claw as much as Toy Story's little green aliens? It's likely with this hide-and-seek puzzle toy based on the famous Pizza Planet prize game.
Squeeze the three little aliens to make them squeak and put them inside the Pizza Planet "Claw." Your pet will have fun sniffing and searching them out. The rocket ship stands 11 inches tall, with the aliens at 6.25 inches, making this toy perfect for medium or large pets.
5. Chasing Ducky and Bunny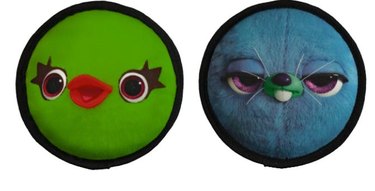 Nobody's taking the "top prize spot" away from this adorable flying disc based on the sass-talking characters of Ducky and Bunny from Toy Story 4. This two-sided toy features Ducky on one side and Bunny on the other.
Take it outdoors for versatile fun. The firehose-material toy with reinforced stitching holds up to your dog's rough play. It's also perfect to use in the water for a splashy game of fetch.
6. To infinity and beyond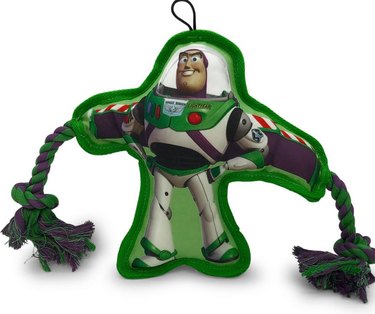 Keep your pup active with this versatile Hyper Pet Disney Buzz Lightyear Flat Squeaker Rope Dog Toy. The flat design lets you scuttle it across the floor or throw it through the air.
A twisted and knotted rope is perfect for a game of tug of war. An internal squeaker signals your dog that the game is on!
7. Don't be a nervous Rex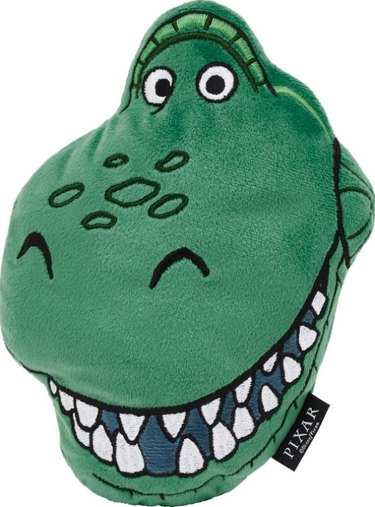 Your pup will enjoy snuggling up to the lovable T-Rex from the Toy Story movie series. The soft, plush 8.5-inch by 6.75-inch toy makes the perfect place for your pup to rest his head.
An internal squeaker and crinkle paper lets your dog know when it's time to roar into play mode. Simply give it a squeeze or a shake and watch your dog's reaction to these enticing sounds. Fetch, anyone?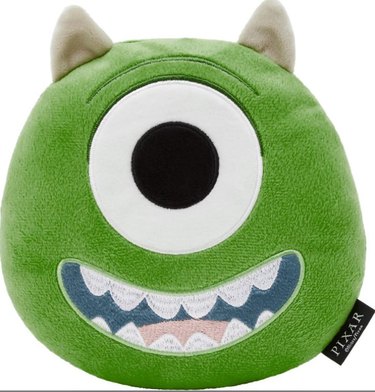 There might not be monsters under your bed, but your pet will enjoy snuggling with this adorable monster on your bed. The Mike Wazowski Round Plush Squeaky Dog Toy by Pixar is based on the whimsical character from Monsters, Inc.
When it's time for play, an internal squeaker and crinkle paper will bring your pooch to full alert. The 7-inch by 2-inch toy is suitable for all sizes of dogs.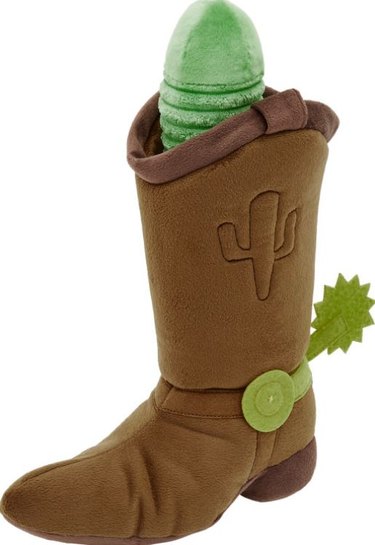 This generously sized stuffed plush boot will give your dog plenty of exercise as he shakes, tugs and fetches. The 14-inch by 12.25-inch replica of Woody's boot even has a snake in it.
Inside the Pixar Wood's Boot Plush Squeaky Dog Toy, there's ample stuffing to make it feel just right for a dog-nap when she's tired. Get the play revved up again by squeezing the two squeakers that are sure to get her attention.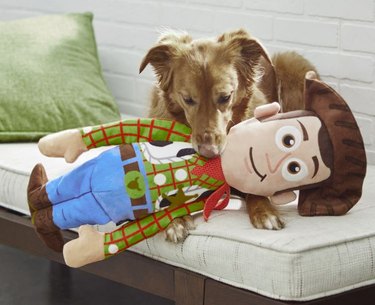 Your large or giant-sized dog will love this big buddy that squeaks, rattles and cuddles. The Pixar Woody Wagazoo Plush Squeaky Dog Toy stands 30.25" tall and is 10.25" wide.
Woody's body has a big, cylindrical squeaker inside and there's a second squeaker inside his head. He flops and squeaks as your pet thrashes him around. After playtime is over, don't be surprised if you find your pup cuddled up to the soft, cuddly toy.