Are you a big fan of bold headdresses, British accents, and Charles Dickens? How about TV shows and movies like "Penny Dreadful," "Sherlock Holmes," or "The Importance of Being Earnest?" Then you may want to call your best feline friend a name from the Victorian era. Choosing a vintage cat name, or any cat name, can be a great way to shine a light on certain aspects of your cat's personality. Are they industrious problem solvers? Are they creative commentators? Or perhaps your kitty is a quiet girl with lofty dreams. Whatever the case, there is a Victorian cat name for you and your friend out there!
Here are some ideas for boy and girl Victorian cat names.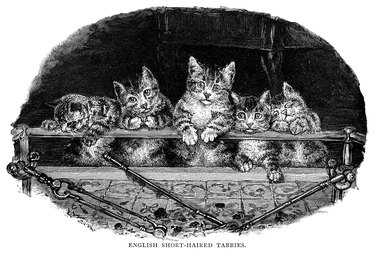 Victorian female cat names
The long petticoats, the elaborate details in design, the gothic literature . . . there's so much to appreciate about the Victorian era, and for fans of the time, why not give your feline friend a Victorian name? Also known as The Gilded Age, this era ran from 1837 to 1901, the length of time that Queen Victoria reigned. So much art and literature emerged during this time period, and there are so many vintage cat names that would make a perfect moniker for your furry friend. Take a look at this list for ideas and inspiration.
Ada
Adelia
Agatha
Allegro
Alberta
Alexandra
Alfreda
Alice
Alma
Anna
Audrey
Augusta
Beatrice
Blanche
Briar
Caroline
Charlotte
Clementine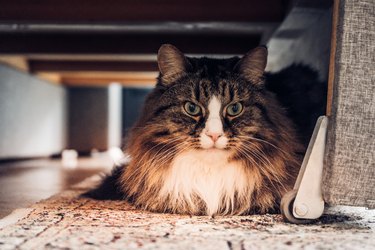 Cordelia: This name has a root in the Latin word for "heart." Cordelia is also the name of one of King Lear's daughters, which gives it a literary history.
Dahlia
Della
Dorothea
Edith
Effie
Elizabeth: Other than "Victoria," this might be the most classically Victorian name of them all. Meaning "God's promise," Elizabeth can be shorted to a number of nicknames, including Liz, Beth, and Eli.
Eliza
Ella
Elsie
Emma
Emmeline
Esther
Ethel
Grace
Gertrude
Flora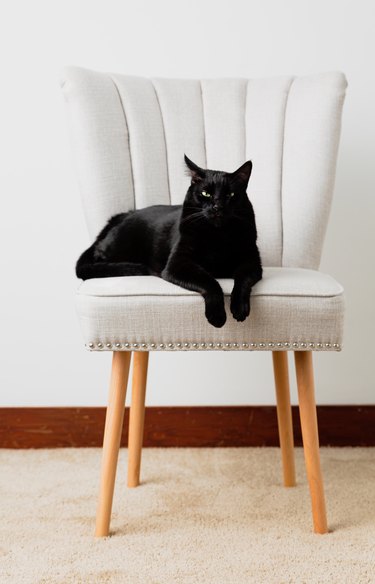 Florence
Hattie
Hazel
Helena
Ida
Irene
Josephine
Josie
Kate
Kitty
Lena: Lena is a very old Persian name meaning "light," which became popular in Victorian times.
Lilian
Luella
Mabel
Mae
Mamie
Marie
Marjorie
Masie
Matilda
Mattie
Minnie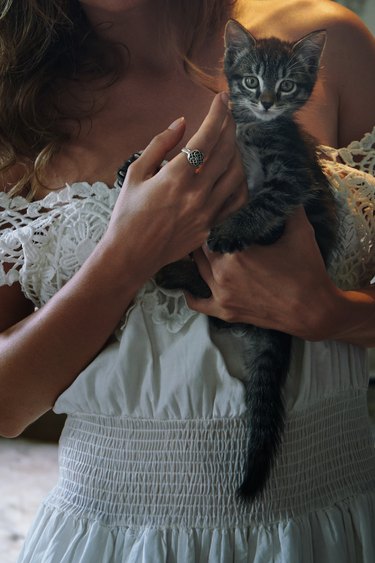 Myrtle
Nellie
Nora
Ottilie
Pearl
Penelope: Penelope is a very old name, originating from the Greek poem "The Odyssey" by Homer. It means "weaver," and could be a fun, pretty name for cats who love their string toys.
Ruperta
Sadie
Sophronia
Theodora
Tillie
Victoria
Wilhelmina
Winnie
Zadie
For the boys of the bunch, finding a Victorian or vintage cat name isn't too hard thanks to this lengthy list of possible ideas. When choosing a Victorian cat name for your male feline, you can always look to literature, inventions, or history to help inspire you. Because the Victorian era was driven by the Industrial Revolution, there is so much art from creators like Charles Dickens, fashion, and invention to help you generate some name ideas. Choosing a name can always showcase some element of your pet's personality, so if you have an industrious fellow on your hands, think about what he likes and try to make connections to the time period to find a suitable match.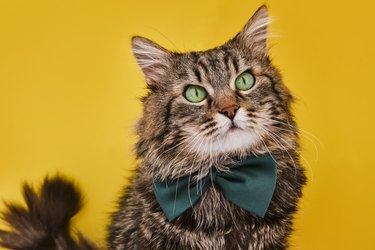 Albion
Algernon
Abraham
Amos
Archie
Arnold
Asa
Augustus
Balthazar
Barnabus
Baxter: Baxter means "baker" in old English, and could make a great name for a furry friend who loves to snack or hang out in the kitchen.
Benedict
Bernard
Bram
Cassius
Cecil
Charles
Chester
Clarence
Clifford
Clyde
Colin
Douglas
Duncan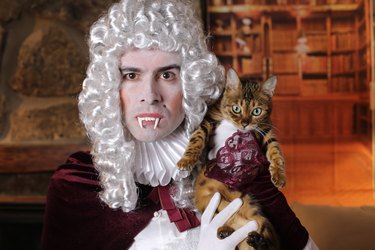 Earl
Edgar
Emmett
Enoch
Eugene
Ezra: Ezra is a Hebrew name meaning "help," and was a popular boy's name in the Victorian era.
Fletcher
George
Gilbert
Grover
Harold
Henry
Horace
Horatio
Hugh
Ignatius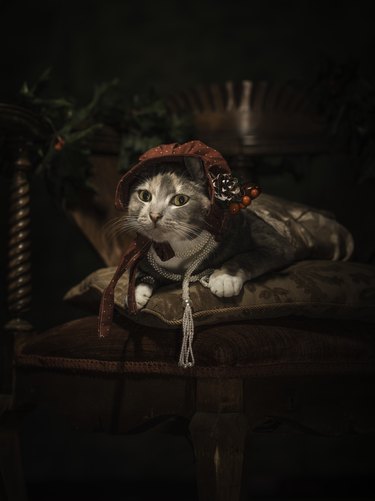 Ira
Ives
Jefferson
Lafayette
Larkin
Mack
Marion
Melbourne
Merritt
Milton
Moredcai
Oliver
Oscar: Oscar was considered a very posh name in Victorian times, and means "champion warrior," which is kind of a perfect name for a cat.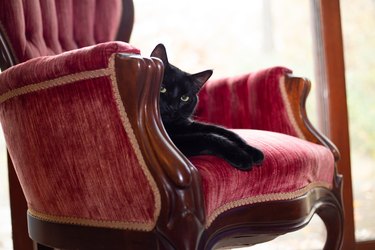 Randolph
Reginald
Roderick
Roy
Samuel
Sidney
Silas
Stanley
Thaddeus: Thaddeus, or Thad, is a Victorian name of Greek origin meaning "courageous heart," great for a daring boy.
Theodore
Ulric
Victor
Walter
Watson
Wellington
Wilbur
Wiley
William
Zadoc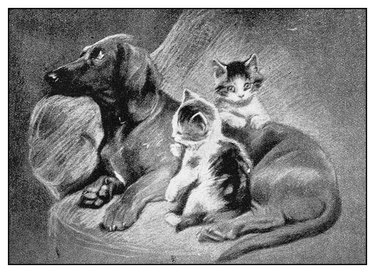 Looking for more pet name inspiration?