Roses are red, violets are blue, these pets have some kisses and snuggles for you!
1. The sign says 50 cents, but rumor has it they accept treats as legal tender.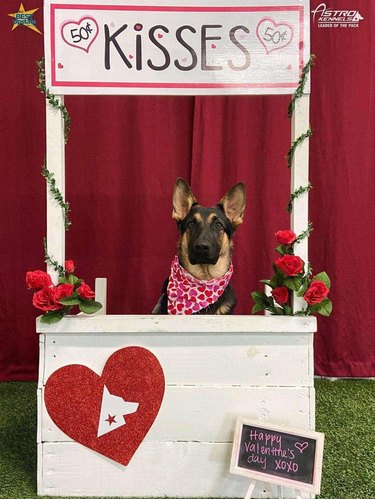 2. Your date has procured the finest bottles of wine for the two of you to knock over.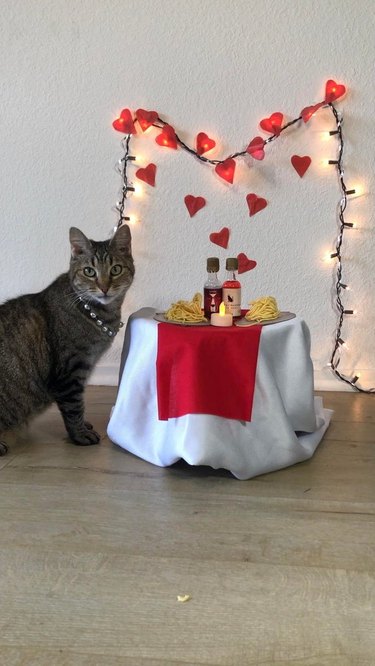 3. The classic Valentine's Day tradition of getting your partner a balloon that's as big as you.
4. "You should be flattered considering how much I love mealworms."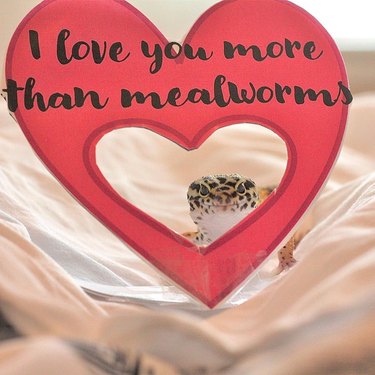 5. He updated his dating profile pic just to impress you.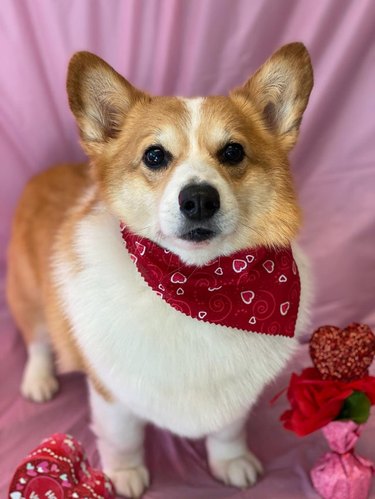 6. You have no idea how hard it is to blow up balloons when you have sharp claws.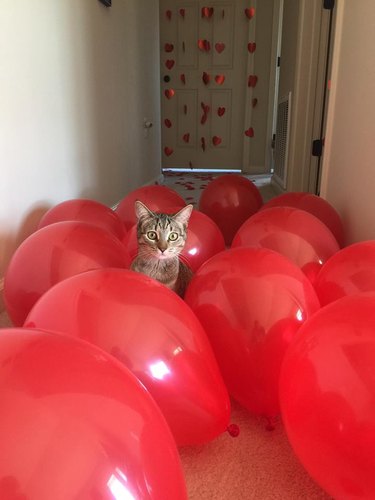 7. "I fetched you this weird-looking stick! Also, I destroyed the garden."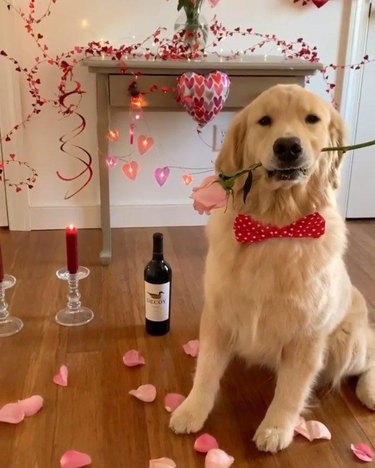 8. This Valentine's day, give your human the gift of a blep.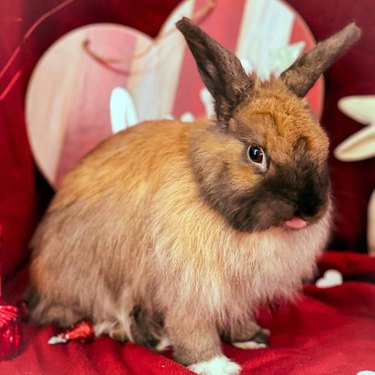 9. "Get it? Because I'm so sweet."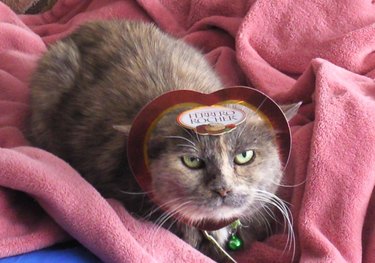 10. Even if the romantic photoshoot doesn't go as planned, it's the thought that counts.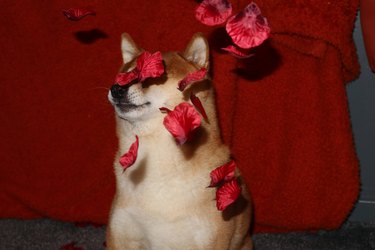 11. "Since it's a special occasion, we're having your favorite: wet food."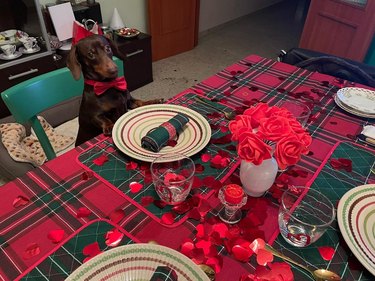 12. When you know you're supposed to "dress up" for your Valentine's date but you're not sure what that means.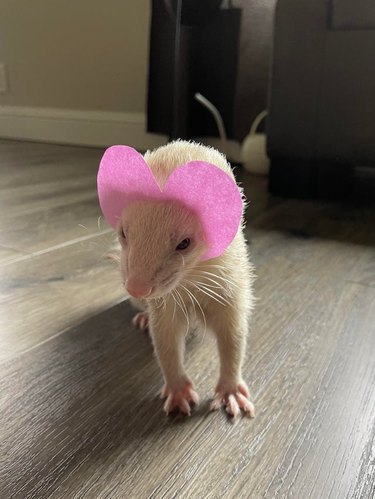 13. When in doubt, overdress!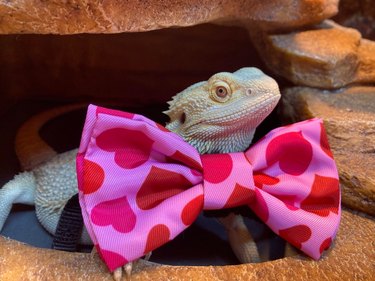 14. "Thank you for petting me, I love when we play. I got you these flowers — they are all gray."'