Unless you are blessed with a dog or cat that doesn't shed much, your home, clothes, and car seats are probably always covered in a fine layer of pet hair. For those of you who know the struggle of finding dog or cat hair in your food, in your brush, and in that drawer that hasn't been opened in three years, quality pet hair removal tools are a necessity. Unfortunately, there is no one-size-fits-all hair removal device, but there are certainly some products that can make your life easier. If you're tired of coordinating outfits around your pet's fur color, we've sourced the best products for pet hair removal.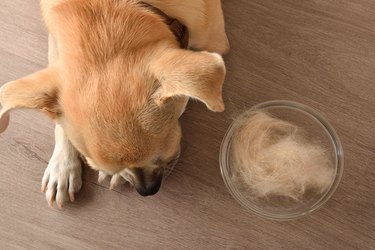 What to consider when purchasing pet hair removers
‌Type of Fur:‌ Some pets have long wispy hair that collects into loose balls under furniture, and some pets have coarse short fur that embeds itself into any and every fabric it touches. Some dogs molt twice a year, and some cats shed year-round. The pet hair removal tool you choose should reflect these factors. Certain tools are better at picking up loose hair, others at pulling out deeply embedded hairs, and others at controlling hair at the source.
‌Surface:‌ Depending on what you are cleaning, you may need a different type of hair removal tool. Some are designed for clothes, some for car interiors, some for hard surfaces, some for laundry, and some for floors. The size of the tool matters too. If you plan on cleaning the whole couch with it, you don't want a tool that is just a few inches long.
‌Frequency:‌ If you clean up cat or dog hair every day, you want something that is reusable and will last a long time. You probably also don't need something as heavy-duty since you are staying on top of hair removal. If you're like most people and only get around to removing the hair in your house right before guests come over, shoot for something that can remove a lot of hair from a variety of surfaces, including hard surfaces for giving those baseboards a once-over. It's also probably okay to opt for something you'll have to replace occasionally, although you'll find that we don't recommend traditional lint rollers. There are plenty of options that make less waste and require you to spend less money in the long term.
If you're a pet owner who would prefer to keep their clothes and home fur-free, keep scrolling for our list of the best pet hair removers on the market.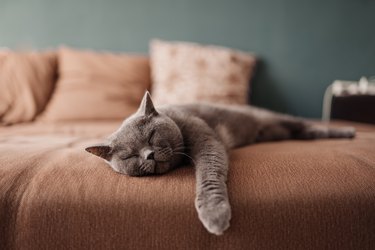 The best overall pet hair remover
The Gonzo Pet Hair Lifter is easy to use and works well on a variety of surfaces. It's basically a sponge that hair clings to as you pass it over whatever surface you are cleaning. The hair will clump together into a ball for you to pick off and discard. It is made of all-natural materials and is designed to be used on upholstery, carpets, clothing, bedding, and everything from lampshades to baseboards. It will also pick up dust and pollen, although its primary function is pet hair removal. Although you should occasionally wash it with soap and water, it should only ever be used dry. It's made to be reused, but you'll probably need to replace it eventually.
The best pet hair remover for clothing
The OXO Goodgrips Fur Lifter comes in a variety of styles: An on-the-go brush, a furniture brush, and a garment brush. We prefer the latter option, which is still quite compact at 9.5 inches tall and 3 inches wide. It's an eco-friendly alternative to wasteful sticky rollers for removing pet hair from clothing. Micro-bristles brush the hair off of your clothes with a few swipes, and you can then use the self-cleaning compartment to remove the hair from the brush. Once full, you simply empty the hair and fur out into the trash. While this model is intended for clothing, it still works well on throw pillows, blankets, furniture and more.
The best pet hair remover for furniture
The ChomChom roller pet hair remover works similarly to the OXO Goodgrips hair remover. It has small bristles that remove excess hair quickly and easily. It's slightly more expensive than the OXO version—but for good reason. The ChomChom looks like a typical lint roller, but instead of rolling, you push it back and forth over whatever surface you are cleaning. After each pass, the roller cleans the hair off, storing it in a compartment you can empty later. It's about 7.5 inches long, so it is great for clothing, furniture, and bedding. It does not work well on surfaces with a lot of give, so make sure whatever you're cleaning is flat and won't bunch up.
The best pet hair remover for laundry
If you're frustrated by your dryer's inability to remove pet hair from your clothes, Smart Sheep Wool Dryer Balls are for you. They are made of 100% natural New Zealand wool, and they work by bouncing around in the dryer with your clothes, picking up hair as they go, which is then captured in the lint trap. These work remarkably well. Although you shouldn't expect them to remove hair from a garment that is absolutely covered in pet hair, they will take care of most hair on clothing. They also fluff up your laundry, reduce drying time, and can be infused with essential oils to give clothing a refreshing scent.
The best pet hair remover for floors
The FURemover Extendable Pet Hair Broom is as versatile as it gets. The rubber bristles trap hair far more effectively than the bristles of a traditional broom. The hairs are also easy to clean off of the rubber bristles. You can use this fur remover on hard floors, and it's even pretty effective on rugs or carpets for loosening the hair and removing large clumps. Plus, on the other side of the broom is a squeegee for cleaning windows and other glass. The handle extends from 3 feet to 5 feet, so it's great for people of all heights and can clean in hard-to-reach places like under beds and furniture. The FURemover is the next best thing to an expensive pet hair vacuum cleaner.
The best hair removal tactic is to control it at the source. This brush is designed for pets with extremely thick hair, and it functions effectively as a dematting and deshedding tool. One side has teeth that are far apart for detangling, and the other side is made up of 17 closely placed teeth for removing the undercoat hair you loosened with the spaced-apart teeth. The teeth are rounded to protect your pet's skin, and it has a comfortable nonslip rubber handle for your comfort. It also comes in six color options.
The best pet hair remover for car interiors
The Fur-Zoff Pet Hair Removal Tool is best used on car interiors, as its coarse texture is effective at removing hair from tight fabrics and may be a bit rough for more delicate materials. It's a sponge made of 90% foamed recycled glass, so it's hypoallergenic and odor-free. Like the Gonzo sponge, it attracts and collects pet hair that can then be picked off and discarded, but the Fur-Zoff looks and feels more like a pumice stone. For some reason, car interiors tend to collect and keep hold of dog and cat hair even after being vacuumed and lint-rolled. The Fur-Zoff is great at removing the hairs that get left behind.