Everyone knows that a little pampering at the salon is a great mood booster, and these squeaky clean doggos are no exception!
1. "Our dog groomers have been closed for months in the UK due to lockdown. Guess what opened today!"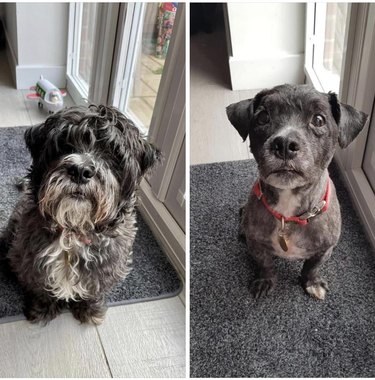 2. "Took doggo to groomer. Got a different doggo back."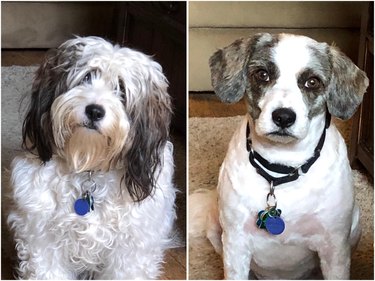 3. "Fresh from the groomer's and ready to cause mischief."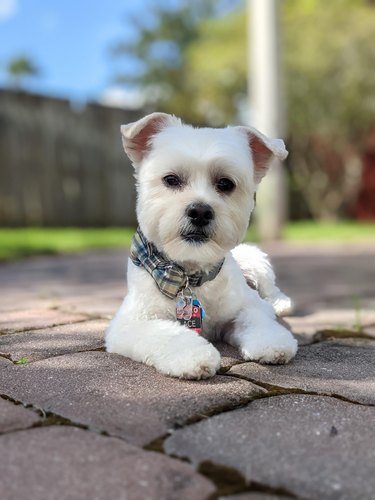 4. "The groomer gave my dog a bowtie after they finished"
5. Someone looks ready for a night on the town!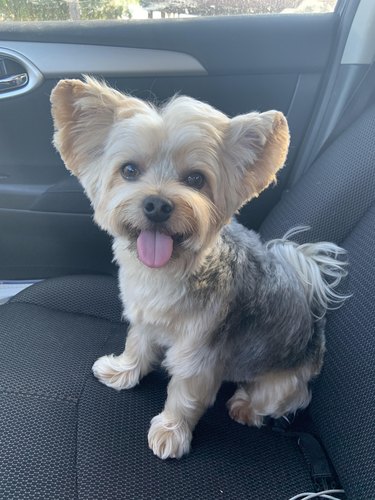 6. This one's going on the back of the book jacket for sure.
7. "Dog groomer gave my dog a hanbok (traditional Korean clothes)"
8. "I work at a pet groomers. One of our customers said I could give his dog any haircut I wanted."
9. Just needs a pipe and a monocle to complete the look.
10. "My parent's rescue golden, Tucker, back from the groomers."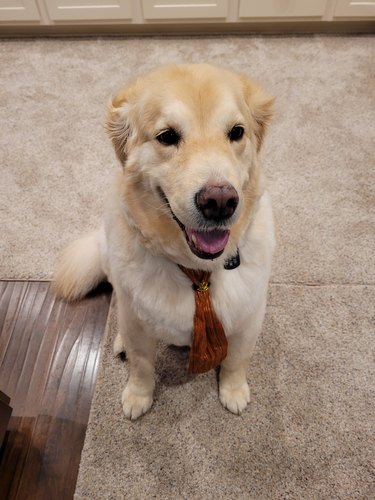 11. The groomer did a great job with this teddy bear.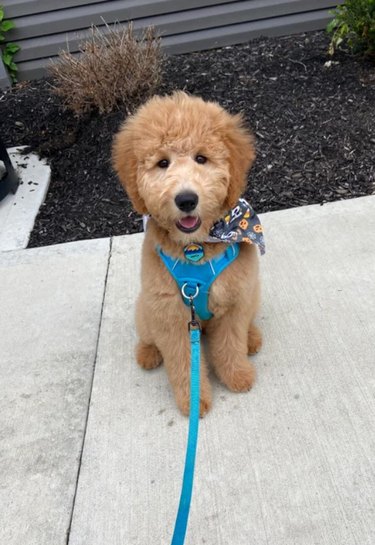 12. "Look how proud our rescue dog was of her haircut after her first ever spa day."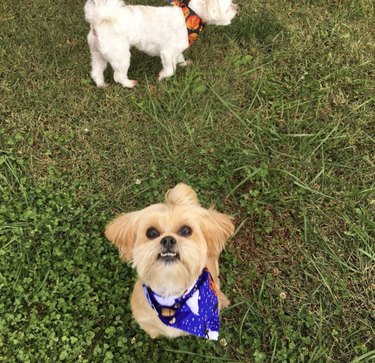 13. "Here is my little munchkin...looking like Einstein before going to the groomer"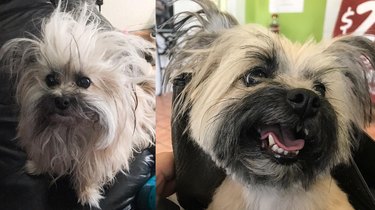 14. "Here is the before and after on my rescue goldendoodle. Groomer said it was so matted when she cut it that it came off like sheep wool. One big piece. He seems so much happier and cooler."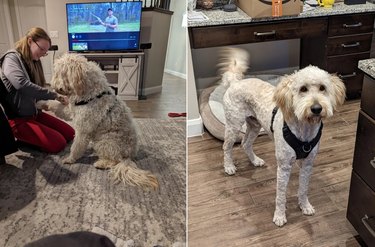 15. "My groomer is better than yours. We get free photoshoots!"
16. Ever wonder what it's like to have a cartoon for a pet?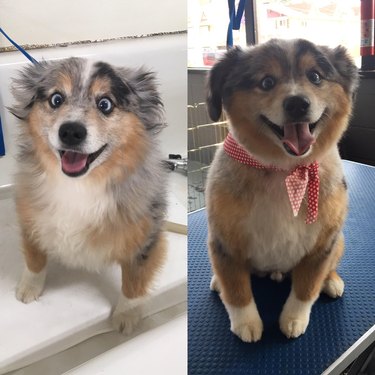 17. "This dog showed up [at] my girlfriend's apartment. He was very malnourished and growling pretty much constantly. After some food, water, and a trip the groomers, I think he's feeling A-Okay!"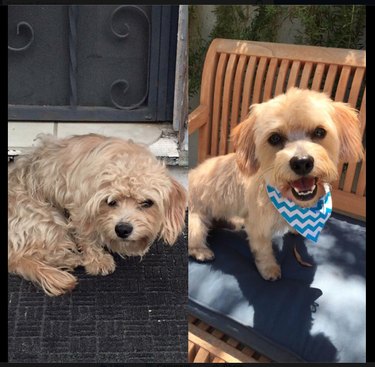 18. 🎶 I can see clearly now the fur is gone 🎶