There are parks and then there are parks with slides. Nothing sparks joy quite like coming down a slide with the wind in your fur!
1. It's all about proper form.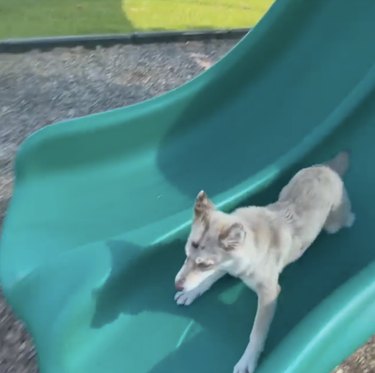 2. "So, how does this thingie work again?"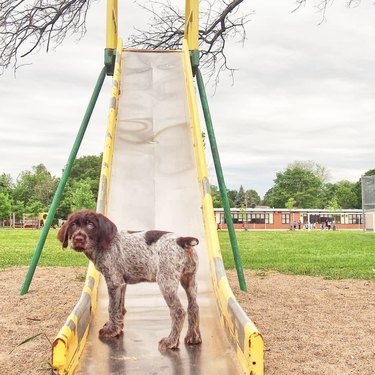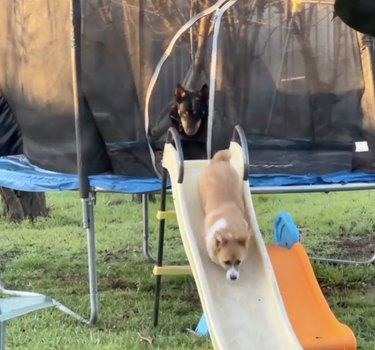 4. "I'm not so sure about this."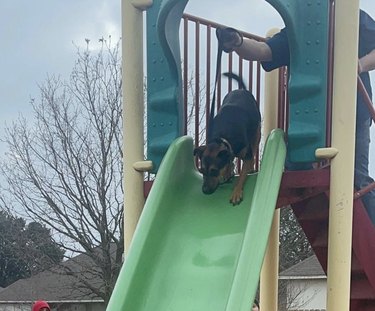 5. "So I just hang out at the top here?"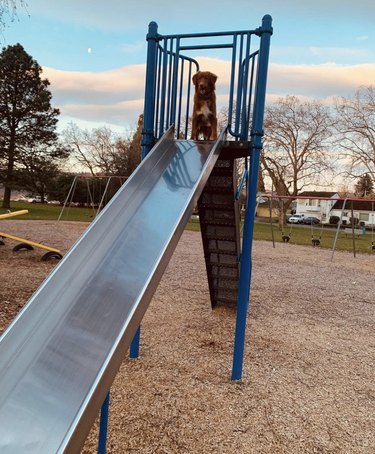 6. A great view from up here!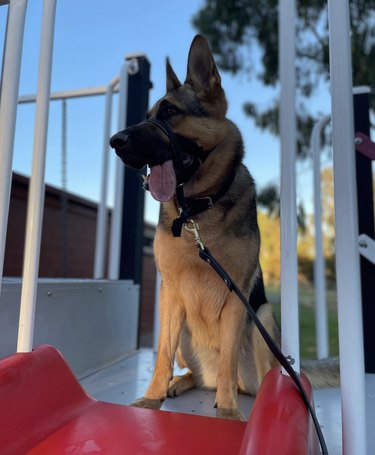 7. "Wait, now I have to go back up again?"
8. "Take this shot in portrait mode, please."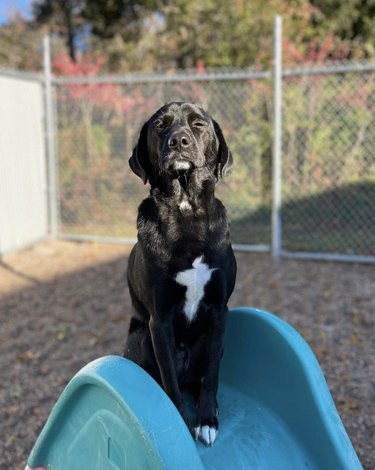 9. "Where will I end up if I go down this thing?"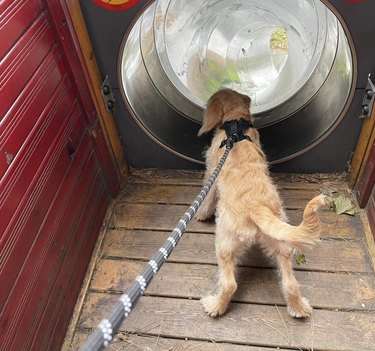 10. The only proper way to go down a slide.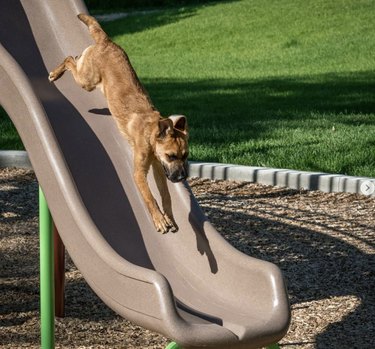 11. Who should slide down first?
12. 10 points for this stylish dismount.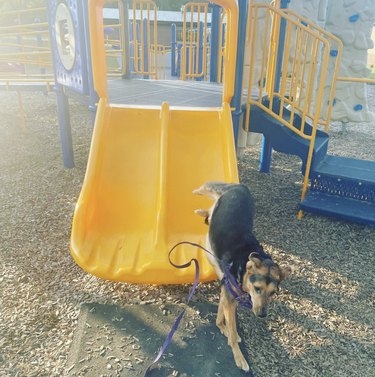 13. Slides are actually just for looking cool.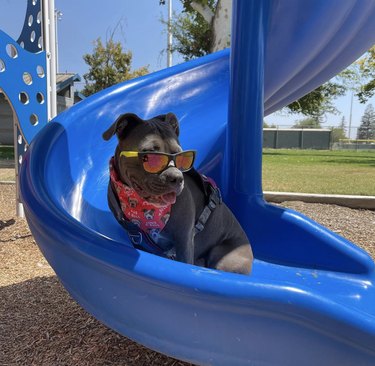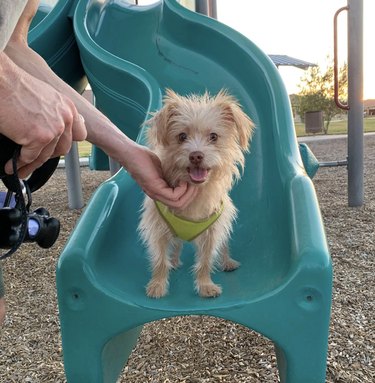 15. Nice place for a little rest.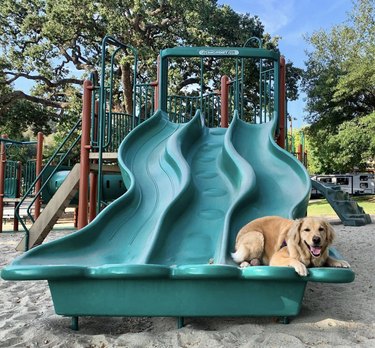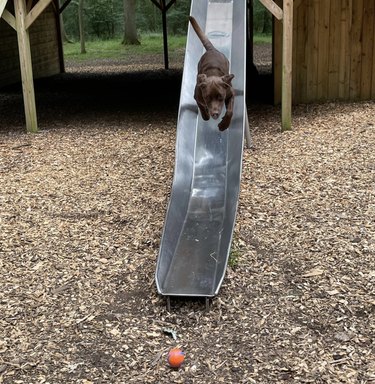 17. "I came all the way up here, but I'm not coming down."
18. Didn't understand the assignment.