It's easy to forget how quickly puppies turn into dogs when you're watching it in real-time. Luckily, we have photos to remind ourselves of their fantastic progress — or dogress, if you will.
1. "Olive pupdate! From 10 weeks old and 3 lbs to 8 months old and 9 lbs!"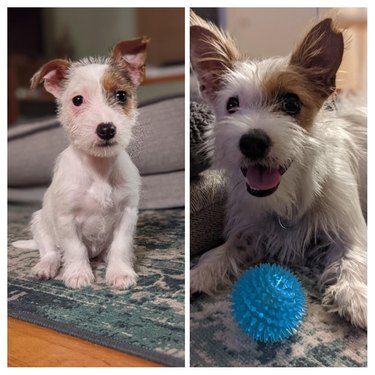 2. "Three years ago they were the same size!"
3. "Puppy VS 1 year - Axel has grown into such a handsome boy"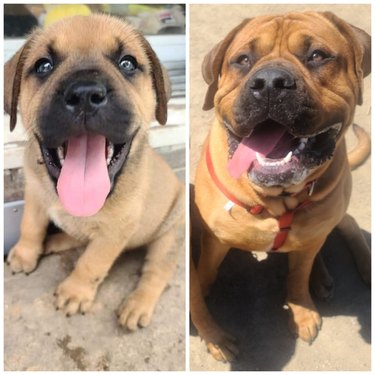 4. "2 months to 3 years for Lenny"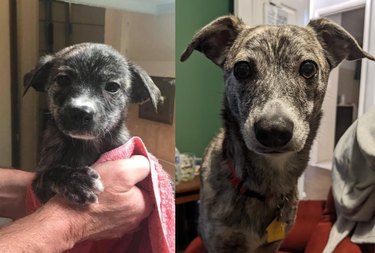 5. "Sophie hasn't changed a bit. from 10 weeks to 4 years."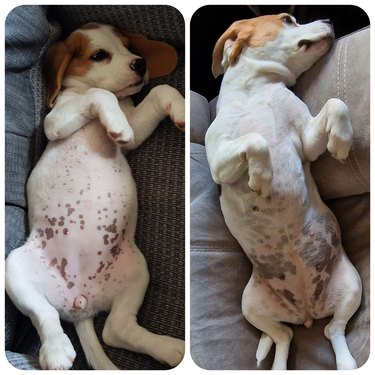 6. "Fluff ball to man child. George is always happy."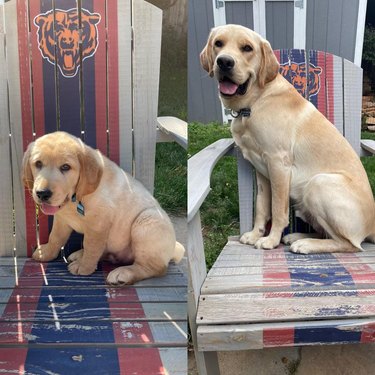 7. "From a little potato to a 2-year-old!"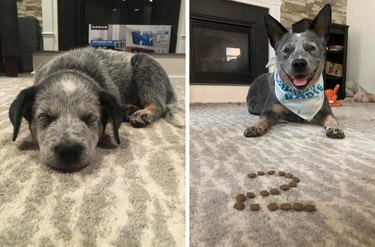 8. The joys of having a younger sibling.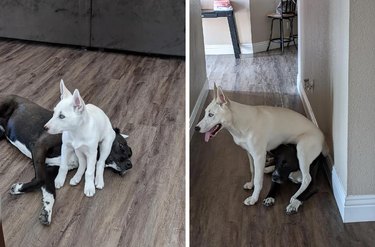 9. "Some things never change… ~4-5 months to 3 years"
11. "My girl Blue just keeps getting cuter."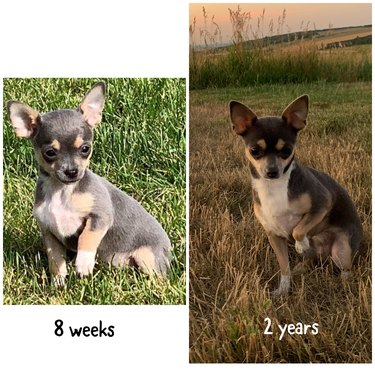 12. "Saber went from a baby cub to a sweet grizzly bear."
13. A wise gray hair for every snuggle given or received.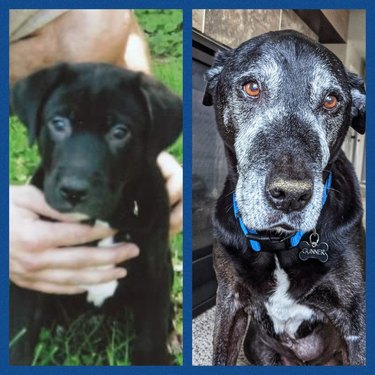 14. "Same spot, 9 months apart."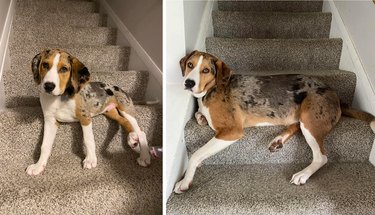 15. The sonar ears took a while to come online.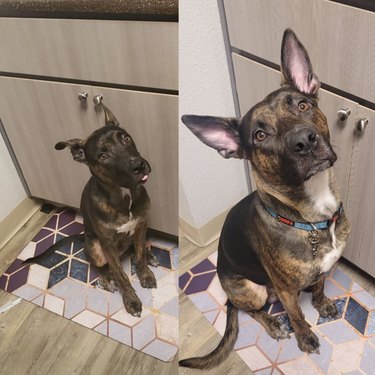 16. "Happy birthday, Sindar! 9 weeks to 9 years old"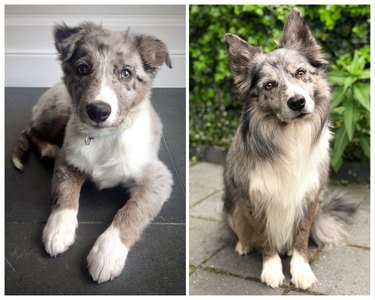 17. "It's still her favorite spot a year later"
18. "Marge: 10 weeks... and 1 year (older sister/mentor Lexi for scale)"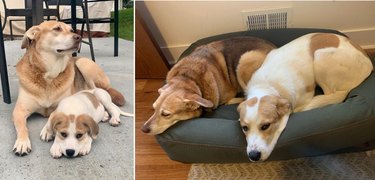 19. "Baby Bilbo from 8 weeks to a year!"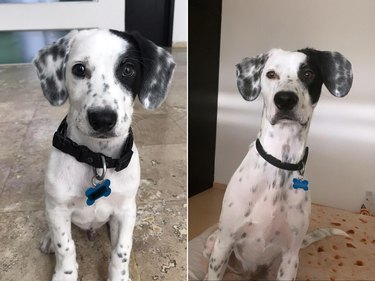 20. "Dandelion at 10 weeks vs 10 months... she grew like a weed!"
21. "Our 11-year-old queen of the house."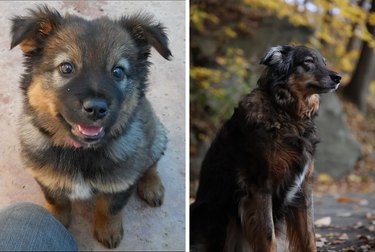 22. "Lafayette in his favorite sleeping position."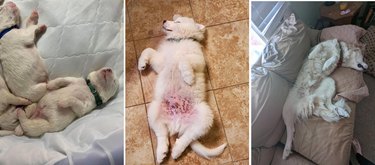 23. "Addie got taller, but she's still quite a twig."