Our dogs make us laugh, comfort us when we're sad, and give us unconditional love. In exchange, they only ask that we pay attention to them a mere 23 to 24 hours a day. These 17 dogs are here to insist that you stop doing your silly human tasks to pay attention to them.
1. "It's like you don't even notice me anymore."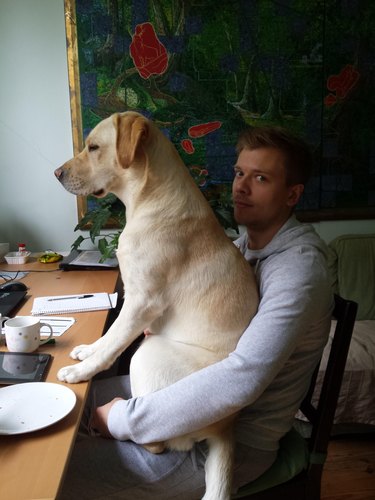 2. "Yes hello, I noticed you are on the floor but are not petting me?? Is something wrong with your arms?"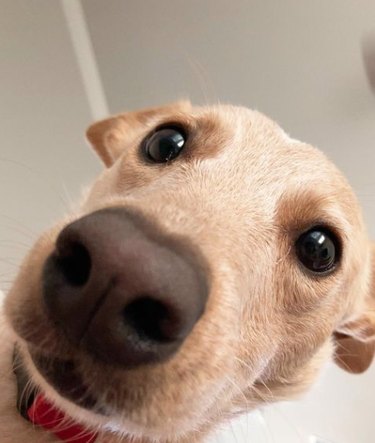 3. "Mom. Hey, mom. Mom, whatcha doing? Oh, you're in the bath. I'll come talk to you in there. No, don't get up. I'll just get in with you."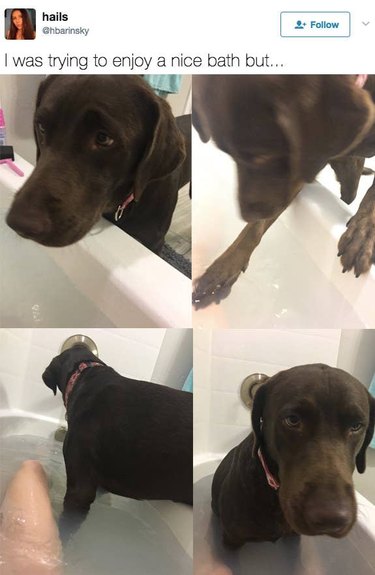 4. "Packing a suitcase, huh? Going somewhere fun, are we? Well, just remember what's really important—me."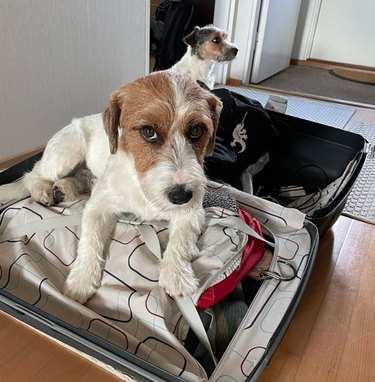 5. "Working AGAIN?! You just did that yesterday!"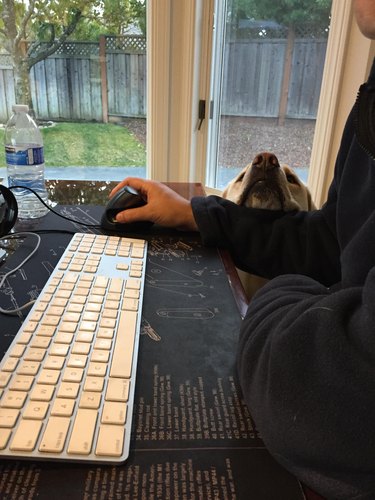 6. "This way, you can't forget to pay attention to me"
7. "OH MY DOG! YOUR HAND! IT'S NOT CURRENTLY PETTING ME! DO I NEED TO CALL AN AMBULANCE?!"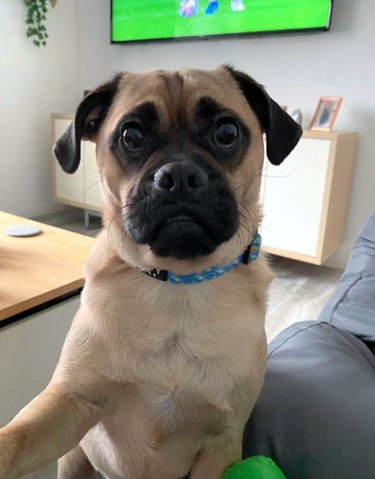 8. "We noticed your arm looked so empty, and our heads are just so heavy. Didn't this work out nicely?"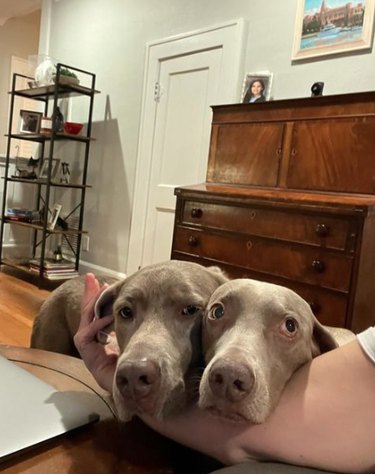 9. "How are you supposed to pet me when your hands are inaccessible?"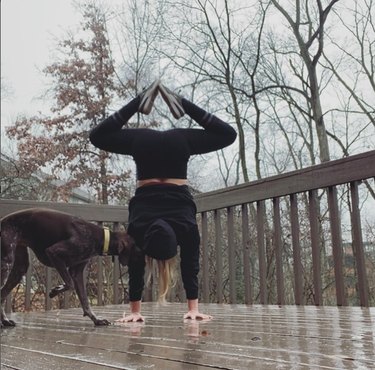 10."So...weak...can't...go...on...without...head...scratches..."
11. "You said 'just a second' ten minutes ago. Do you think I haven't been counting?"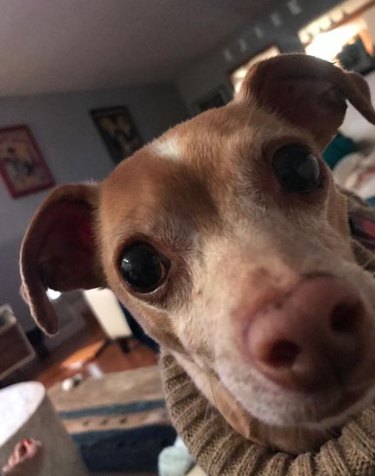 12. "I'm so glad we both agree that petting me is more important than whatever you're watching."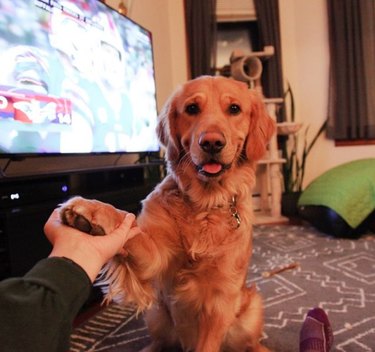 13. "Guys? Guys, I think you accidentally locked the door!"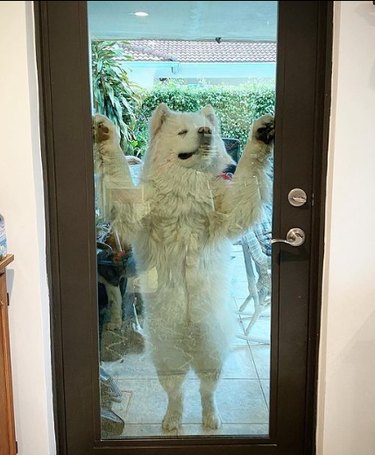 14. "Look, I'm just trying to help you cut down on your screen time."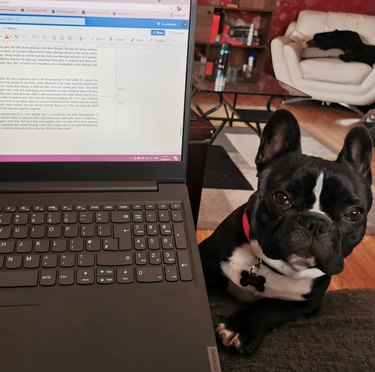 15. "No, it's fine, I'm just wasting away over here, having never been given a single ounce of attention even once in my entire life."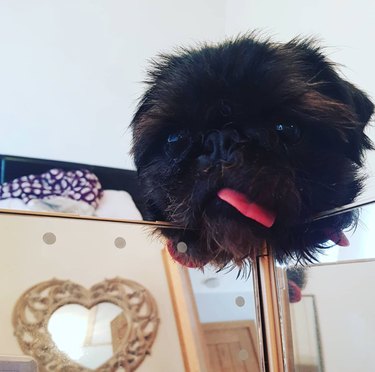 16. "The absolute AUDACITY you have to place me out of petting range."