Though dogs lack the capacity for human speech, they find their own ways to communicate with us. Perhaps the most important form of communication — yelling. This is used by dogs across the globe to express enthusiasm, mild dissatisfaction, a need for snacks, and everything in between. The pups on this list love yelling so much, you don't even need a video to know it.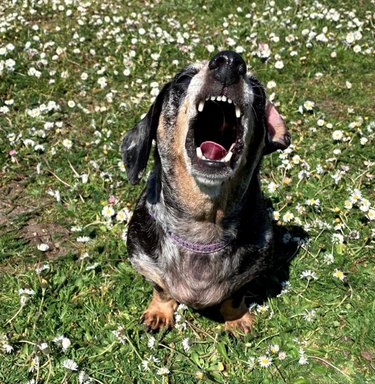 2. "SO GOODBYE YELLOW BRICK ROOOOAD"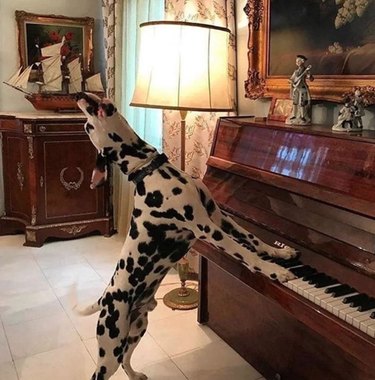 3. Tiny yelling does NOT equal less exuberant yelling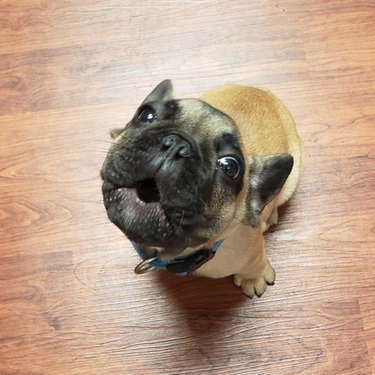 4. With experience, yelling can even give you liftoff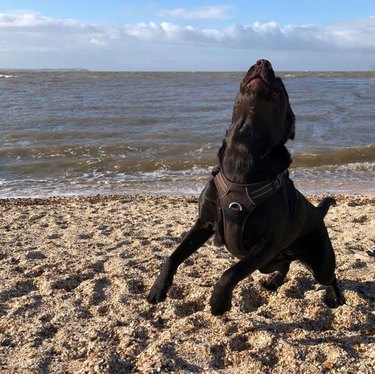 5. When you're SO excited to be hanging out with your friends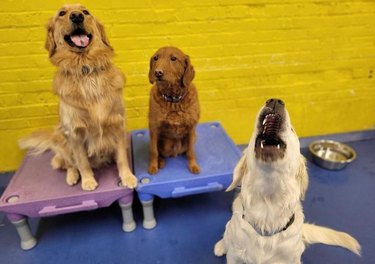 6. Really though, who among us hasn't grumbled at the sun?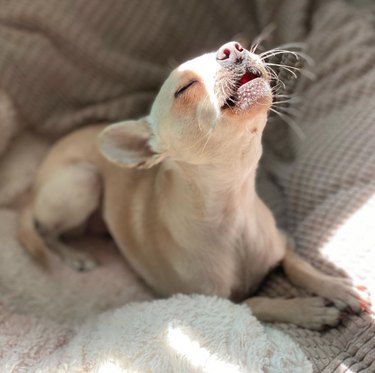 7. Make yelling a team effort to really get your point across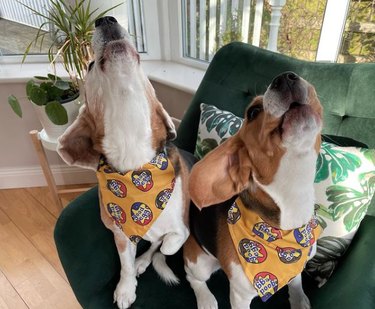 8. "MOM! TAKE A PICTURE OF ME! MOM!!"
9. "If you gaze into the abyss, the abyss gazes also into you...so yell about it"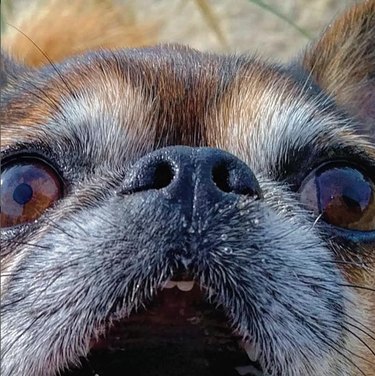 10. "I said, 'WHAT A BEAUTIFUL VIEW'"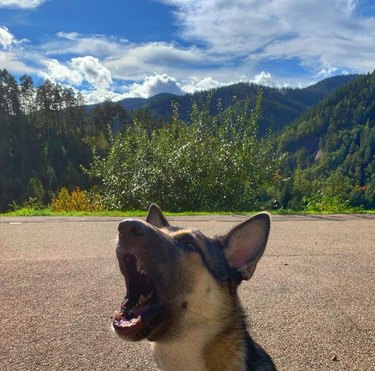 11. Every dog parent knows this face: the pre-yell wind-up
12. "I LOVE CAR RIDES I LOVE LOOKING OUT THE WINDOW I LOVE THE PARK I LOVE THE SUN I LOVE YELLING"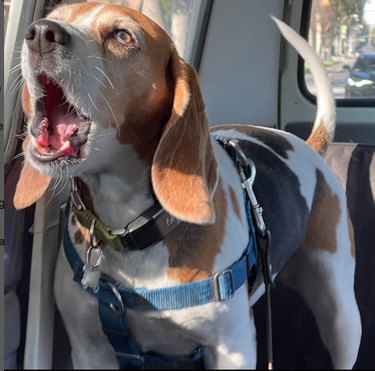 13. When you're this low to the ground, you have to get creative when you want attention
14. Impeccable impression of a child who just dropped their ice cream cone
15. Fishing tip: loudly announce your arrival to let the fish know who's boss
16. This dog knows that if you don't yell "I'M ON A BOAT" when you're on a boat, you get seven years of bad luck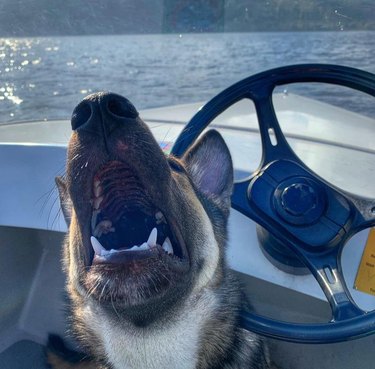 17. "For the last time, I am NOT playing Freebird"
18. When you're belting out your favorite song and someone interrupts you (rude)