Dogs and round little robots that zoom around eating everything in their path are not natural friends, but perhaps they are not enemies either. Learning to coexist is a beautiful thing.
1. This deserves the side-eye for sure.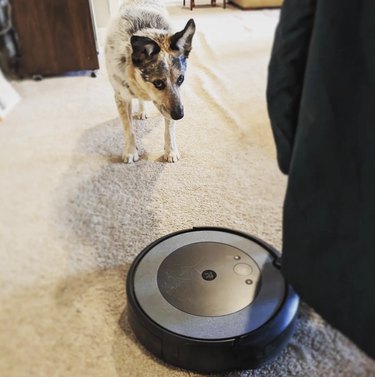 2. At least I'll be safe in my crate!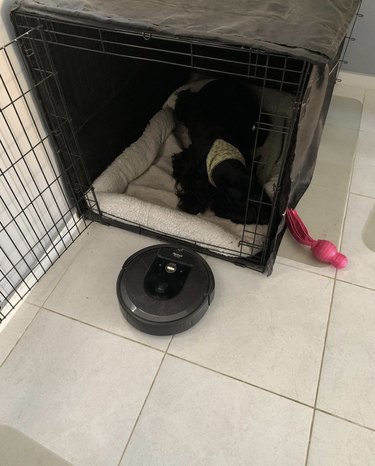 3. Hoping this new robot friend can't jump or fly.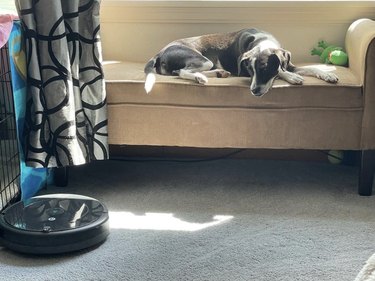 4. Let's call a truce for the night.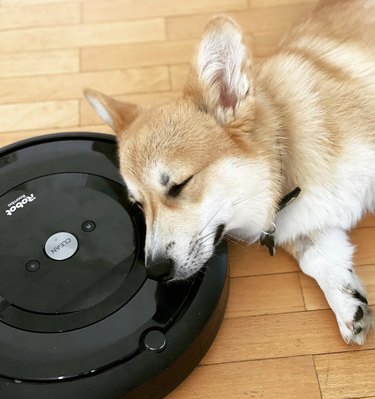 6. The face you make when you don't like your new robot friend.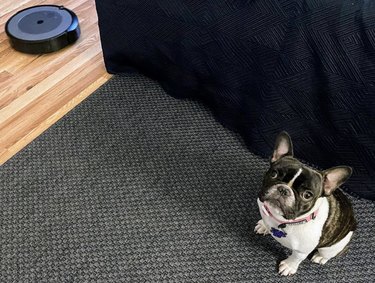 7. Ready to pounce on it at a moment's notice.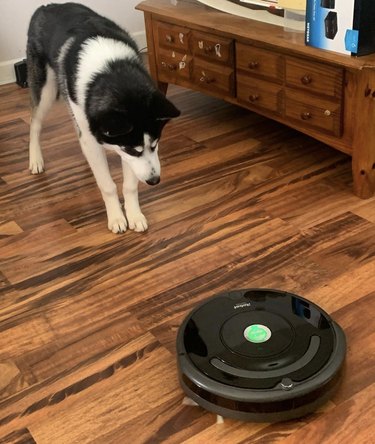 8. Marked safe from this round demon.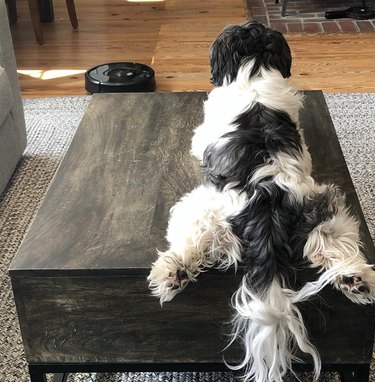 9. Best to keep your distance.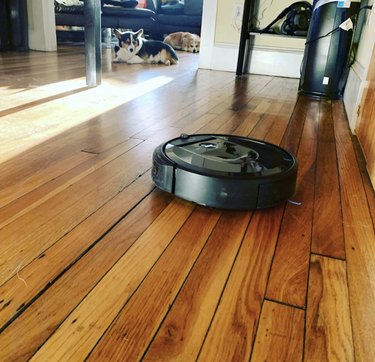 10. When you really didn't ask for a new roommate.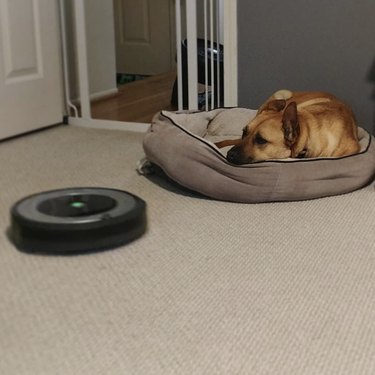 12. Uh oh, this new gadget thingie is too close to my crate.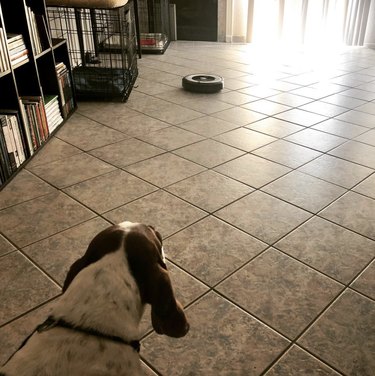 13. Terrified but also curious.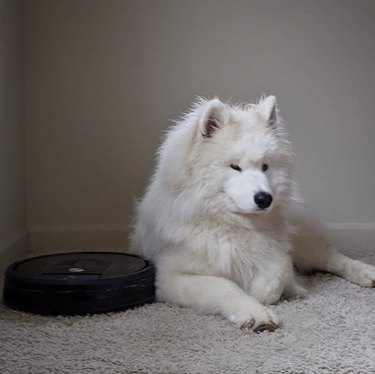 15. Hmm, maybe I'll play nice.