You've heard the expression "every tall needs a small," right? It also holds true for canines. Sure, they may look a bit funny together, but they can be the best of friends! This dog version of The Odd Couple is beyond cute.
1. The tall friend is always ready to help the small friend on a hike.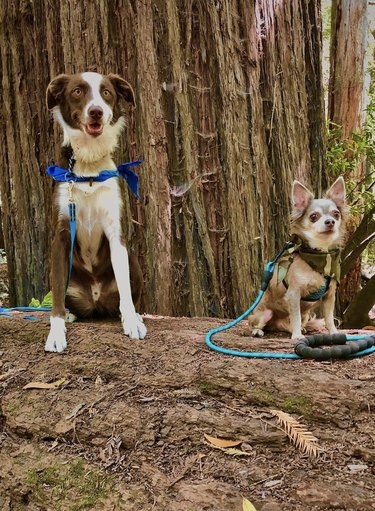 2. A tall friend knows to be gentle with their small friend.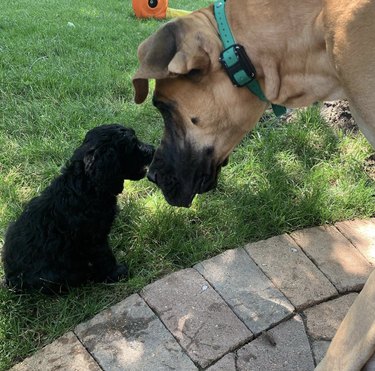 3. Never underestimate the little guy!
4. Just two besties hanging out.
5. Sometimes the small dog has to show dominance.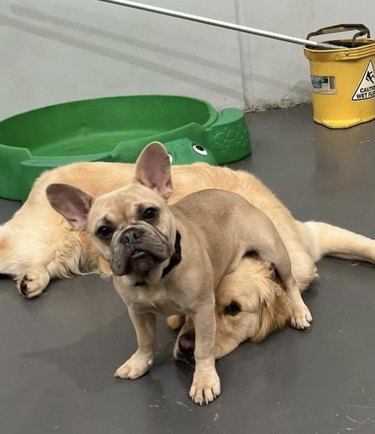 6. Two tall dogs are better than one!
7. Protecting tiny friends is all in a day's work.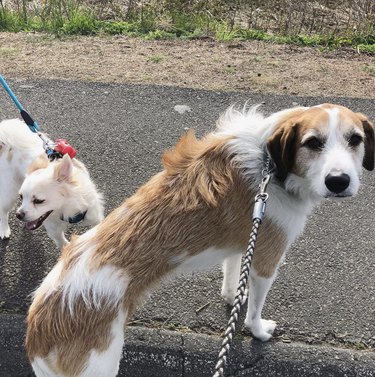 8. That moment when you start mirroring each other.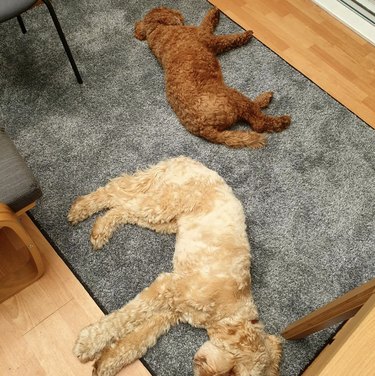 9. They don't look funny together...they look FUN.
10. The true meaning of a "mini-me."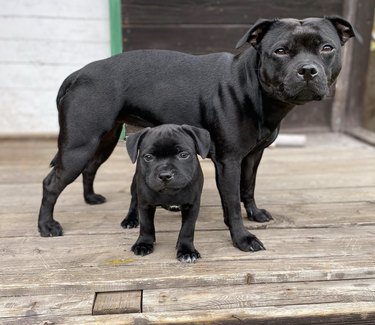 11. Contemplating life is better with your best friend.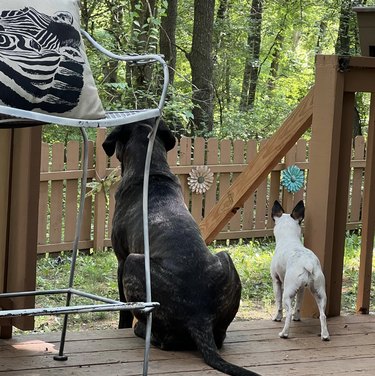 12. Having a tall friend is like having your very own bodyguard.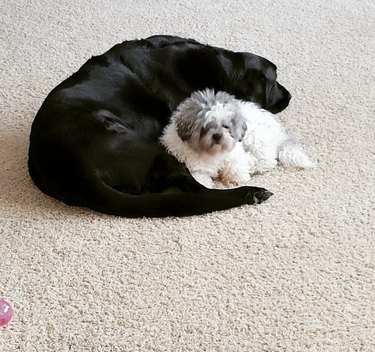 13. Most likely to be best friends forever.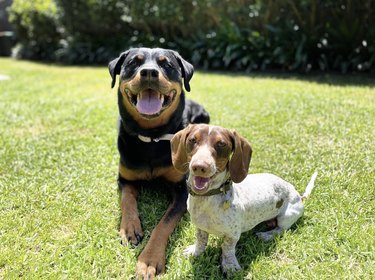 14. As we all know, opposites attract!
15. Cuddling is extra comfy when you're a small dog.