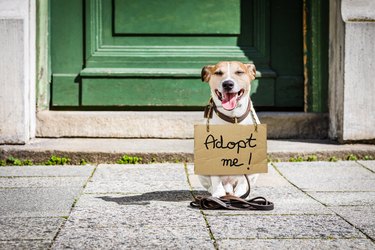 Once you've decided you want a dog, and have decided adoption is right for you, it's time to figure out how to find the dog of your dreams! From understanding shelters and rescues to finding the right dog for your lifestyle, here are the basics you'll need to consider.
Adopting a dog is a big responsibility. In many cases, it will take a little bit of time to get yourself ready for a new dog, and then to find the right dog for your lifestyle. With dog adoption, here are the primary steps you'll need to take:
Critically consider your lifestyle to make sure you have time for a dog.
Research different types of dogs for an idea of what breed or breed mixes might be a good fit for your home.
Research shelters and rescue groups in your area
Go visit adoptable dogs.
Ask lots of questions about adoptable animals you meet and consider adopting.
Provide references - most rescues will ask for you to provide references for your veterinarian, your landlord (if you have one) people who can vouch for your character etc.
A home visit if required by the rescues adoption process
Pay the adoption fee
Bring your new dog home and start bonding!
Bring your new dog to a veterinarian for a wellness exam, and get a microchip if that didn't happen at the shelter.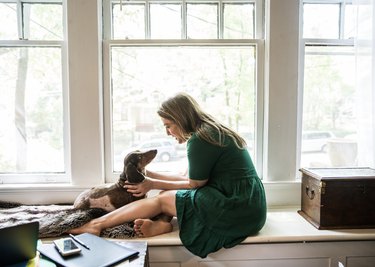 Before starting your search for a dog, it's important to think critically about whether you're ready to add a dog to your home. Dogs require a lot of time and attention. Before adopting a dog, make sure that you have the schedule availability and flexibility to provide for a dog on a daily basis.
You'll also want to look at your finances. Dogs are expensive and it's important to make sure your budget is ready to handle everything a dog is going to need including food, preventative care like flea/tick treatment, toys, collars/harnesses, leashes, and of course veterinary care.
What kind of dog is best for you?
When you've decided you are ready to adopt a dog, you'll need to consider what kind of dog is right for you. Consider your lifestyle and how active you are. All dogs need exercise, but if you're someone who likes to hike and spend time outdoors, you'll want to select a dog who is ready to join you on those adventures.
On the other hand, if you're someone who prefers quieter activities, consider a dog who will need less strenuous exercise. If you have kids, or kids regularly visit your home, you'll want to make sure any dogs you consider have been socialized to children and have appropriate manners for them.
You'll also want to think about your living situation. If you live in a small home or apartment without access to a private fenced yard, a high-energy dog may not be a good fit. If you rent or live in a condo, you'll also want to make sure there aren't any breed or dog size restrictions from your landlord or management company.
Most of all, don't adopt a dog just because you fall in love with the look of a dog. Instead, focus on a dog's temperament, needs, and behavior when selecting the right dog to add to your family.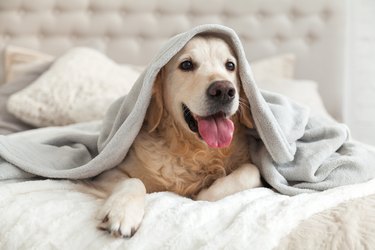 What is the difference between an animal shelter and a rescue group?
When you're looking to adopt a dog, you'll likely be looking at animal shelters and/or local rescue groups.
Animal shelters or humane societies are usually government-funded by your city or your state. Shelters are where dogs who are found as strays, or who are being surrendered by their guardians likely go first. Shelters usually house lots of dogs in kennels with adoption centers that prospective adoptions can go and visit. Rescue groups are most often private groups dependently run by individuals or are nonprofit organizations.
Rescue groups may work with all dogs or might be specialized — for example, only housing senior dogs, medically fragile dogs, or be breed-specific. Rescues may house dogs in kennels or may have dogs housed in foster homes.
Both shelters and rescue groups regularly have adult dogs and puppies looking for homes. Both dogs at humane societies or in private rescue groups should receive vaccinations, heartworm tests and (if negative) preventative heartworm treatment, dewormed, spay/neuter, and receive any other medical care needed. Private individiuals and smaller rescue groups may also rehome dogs on various sites.
If you are looking to adopt a new pet, check out the Cuteness Adoption Club to search for adoptable pets in your local area.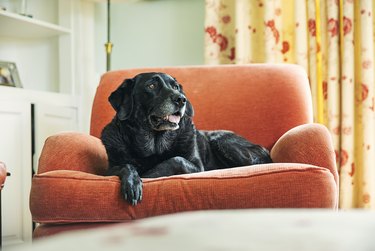 How to prepare for your new dog
Before bringing a newly adopted home, you'll want to make sure you have everything you need for your new family member. In advance, get water and food bowls, beds, toys, crates, training treats and all the other supplies you'll want for taking care of your new dog. It's also helpful to spend some time dog-proofing your home, removing breakable objects from low shelves, and moving objects a new dog could chew up or accidentally eat.
While waiting to bring your new dog home, do your best to research dog care professionals in your local area. This includes veterinarians, dog trainers who utilize positive reinforcement training methods, groomers, and dog sitters. Contacting these professionals in advance and getting on care waitlists if they have them will help you be ready to have your dog's needs met when they come home.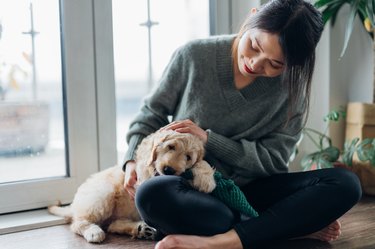 Not all dog rescues are created equal. While many dog rescues have the welfare of dogs as the top priority, some aren't really rescuing dogs and are reselling dogs, or placing dogs in homes that aren't going to be a good fit. Red flags to look for when adopting dogs are puppies and dogs posted on social media or community sales pages like Craigslist. It's also a red flag if the rescue group is inconsistent about the dog's history and where they came from, or if shelter staff aren't clear about the dog's medical history.
If dogs have not received proper medical care, that's a red flag to avoid that rescue group. It's also concerning if the shelter or rescue group downplays behavior issues a dog may have. When looking at listings for adoptable dogs there are phrases like "prefers to be an only pet," "protective," or "takes a while to warm up" are indicators that the dog you are considering may have some behavior issues to work through. Before adopting be honest with yourself if you are prepared to handle those issues. It's also concerning if you go to meet an adoptable dog and they seem lethargic, as that could be an indicator the dog is sick.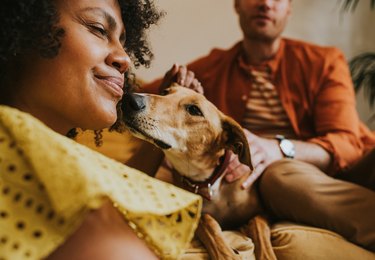 When adopting a dog, it's important to find the right dog for your lifestyle. When looking at adoptable dogs consider how active you are, and what your home environment is like. This will help you to select a dog that's a good temperament and activity match for you. When adopting a new dog, you'll want to make sure you're prepared to bring a new dog home to help them adapt to your home. When looking to adopt a dog, be sure to go through reputable rescue groups or animal shelters who will help match you with the right dog for your home.